Parts: 7 Step – Special Order Process
Just before placing an order
Ensure all "

Parts

" that are required are on each job, on the

"Work Orders"

they are

required

for.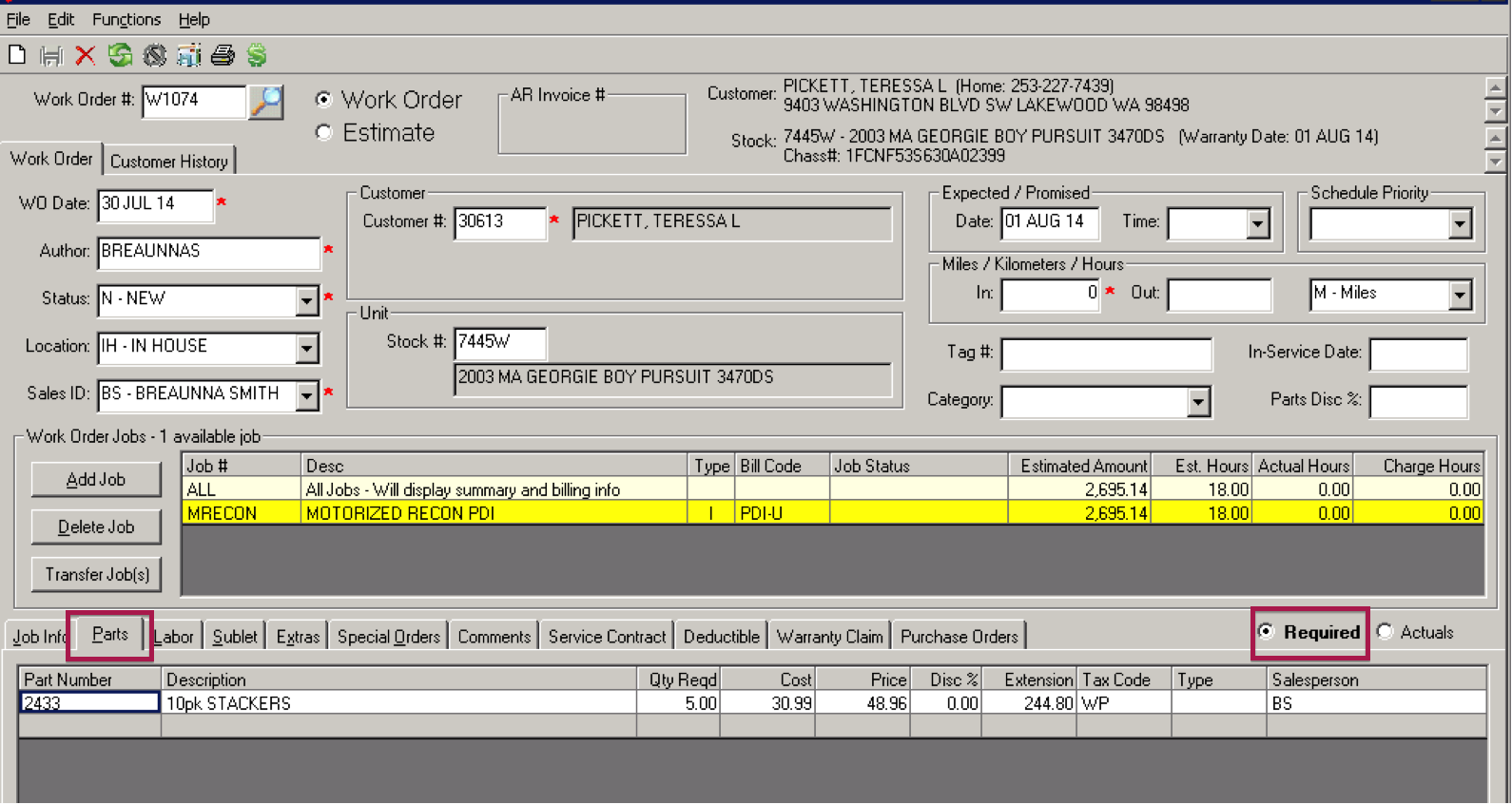 2.  Click on the "Special Order Manager" tab to ensure all parts are listed and associated with the appropriate Work Order number's.

3. Click on the "Parts Manger" Tab, then in the "Parts Needed" tab, enter the Vendor number, and check the "Select Special Orders"  box only and Press the "Go" button.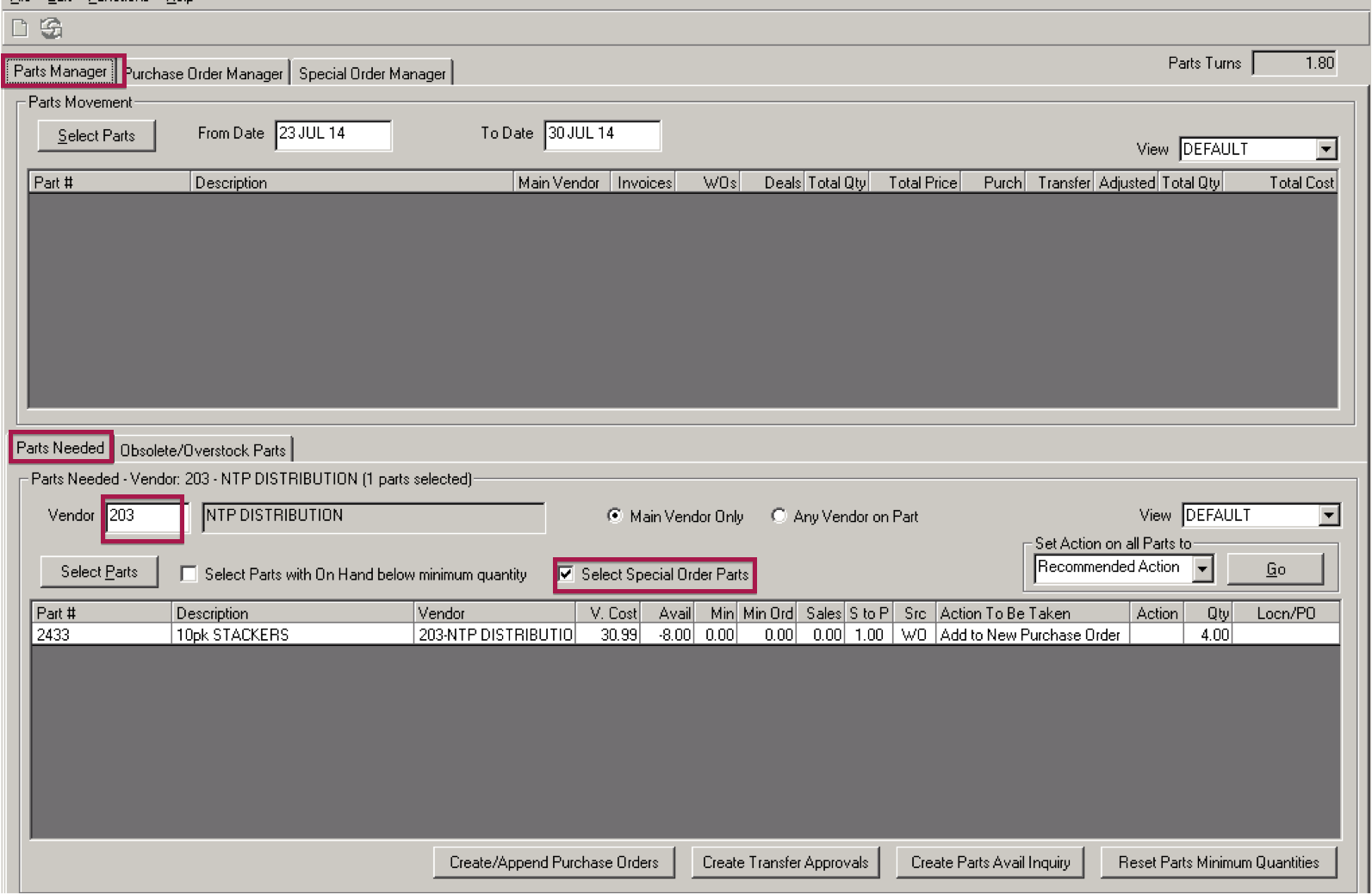 (Note: Quickly Review the Items, they should be the same for this vendor as you saw in the Special Order tab)
4. If the "Action to be Taken" is NOT New Purchase Order, change it to New Purchase Order.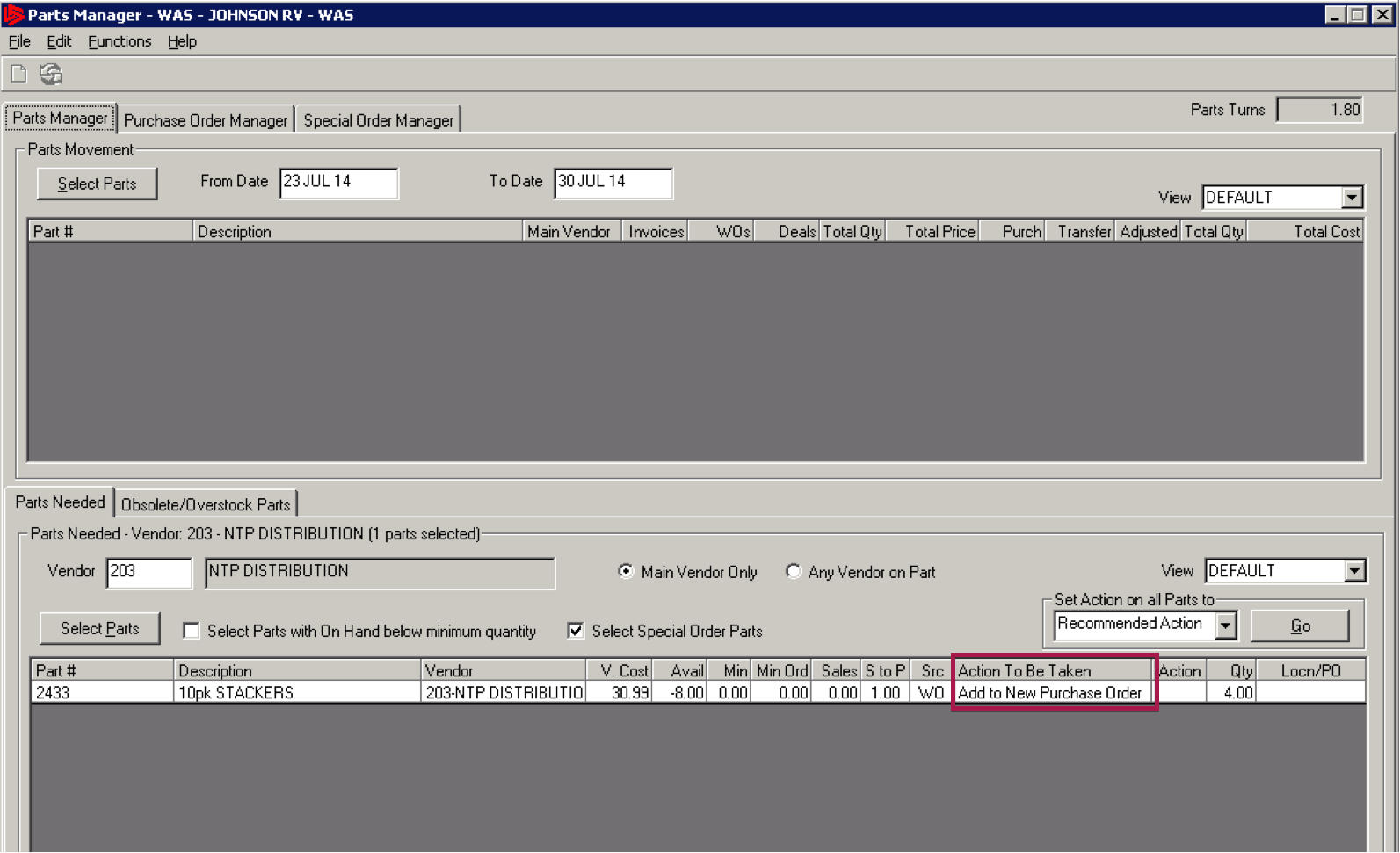 5. At the Very Bottom click on the "Create/Append Purchase Order" button at the bottom                                                                                 

6. This will create the PO, and bring it up for you to review the PO and submit via EDI if available.                                                  
7. Go to Vendors site and review.