Accounting: Entering Budget Amounts into Next Fiscal Year
Release 11.14.1
Formerly, only Budget amounts for the Current Year or Past Years could be added or updated. Maintain the General Ledger now will allow Budget amounts to be entered into GL Accounts for each month in the next Fiscal Year. This is available in G2 and Astra.
To see how Next Year's Budget Amounts are entered, the user will need to be in G2 Accounting> General Ledger> Maintain the General Ledger, Select an Income Account and open it, about half-way down the screen under "Show GL values for" select a Location and Select the next Year (such as 2014 if 2013 has not been closed yet.) The user may now click on the Budgets tab below that, and enter some numbers into the Period Budget row.
In the example below, we have entered budgeted amounts for a GL Account for 2014, even though we have not closed Fiscal Period 1112 yet: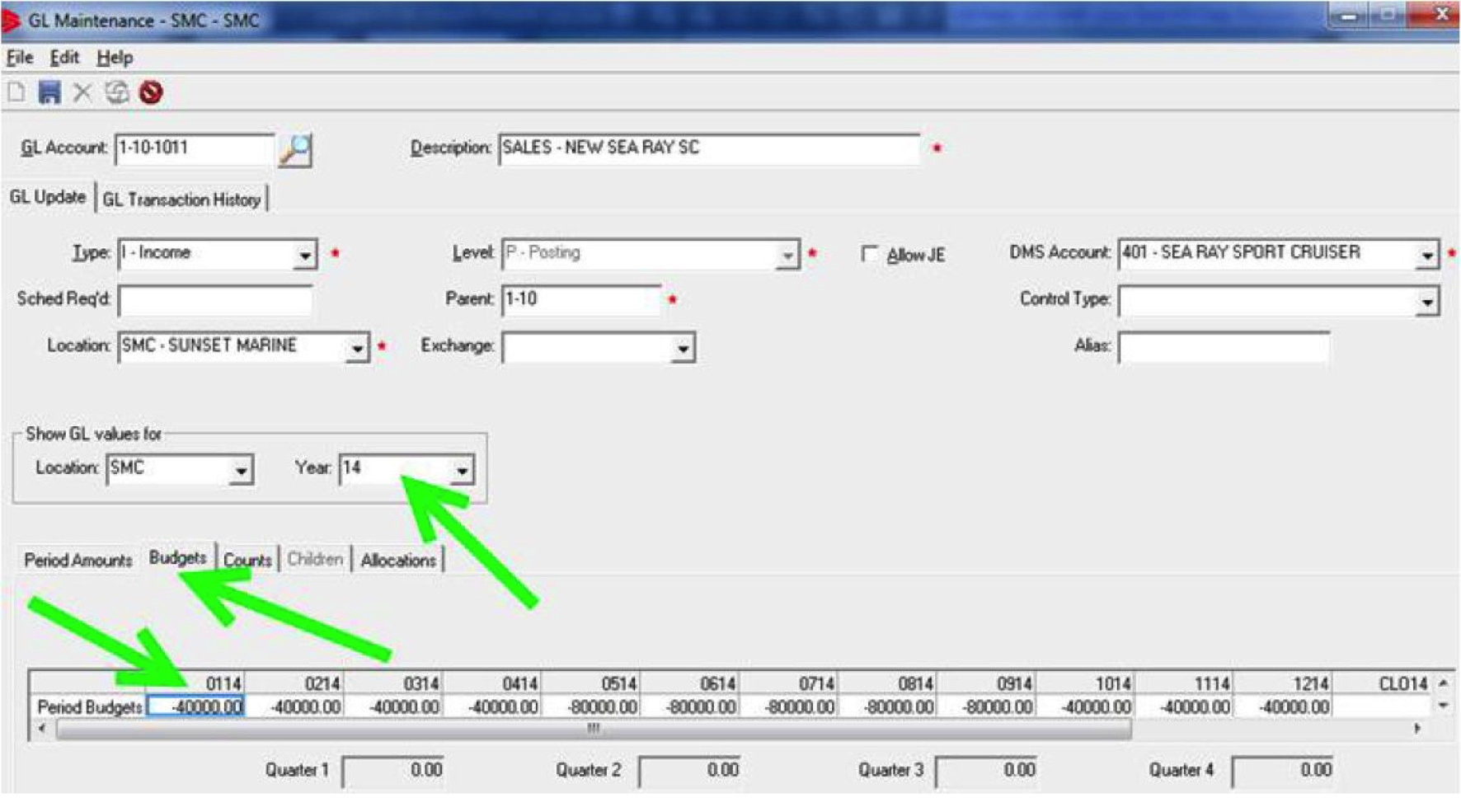 In traditional Astra, go to Menu 19-9-1 and select a GL Account, at the bottom of the screen enter NB (for Next Year's Budget, and proceed to enter amount in the Fiscal Periods.