Accounting: How to Limit Payroll Details When Doing a Check Search
Accounting & Payroll
In G2, a Check Search or Lookup should come up with Payroll Check information including the Amount only if the User has sufficient security to view Payroll Checks and not just enough security to view Accounts Payable Checks.
This only applies to Users who have Payroll Checks in the IDS system and use G2.
To test how this Works:
In G2> Admin> Security> Update Subroutine Security, enter Code 7010 and make the Security Level "999999999" (which is extremely high), then tab down, and click on OK.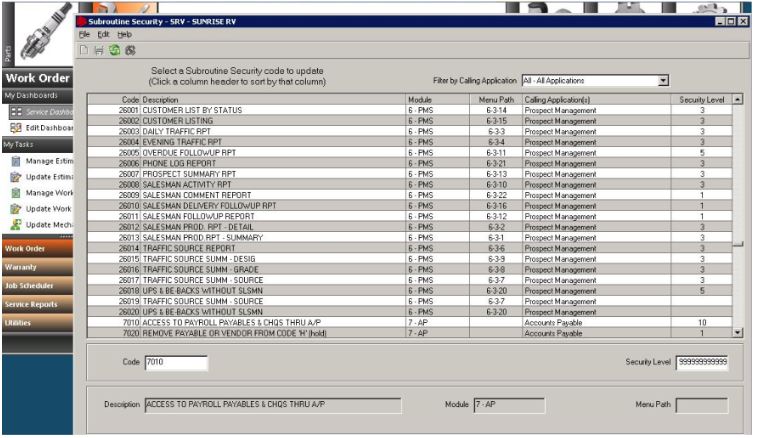 In G2> Accounting Accounts Payable> Manage Checks or Update Checks will not allow any User to view a Payroll Check or by using the Search routine, to view any Payroll Check Information.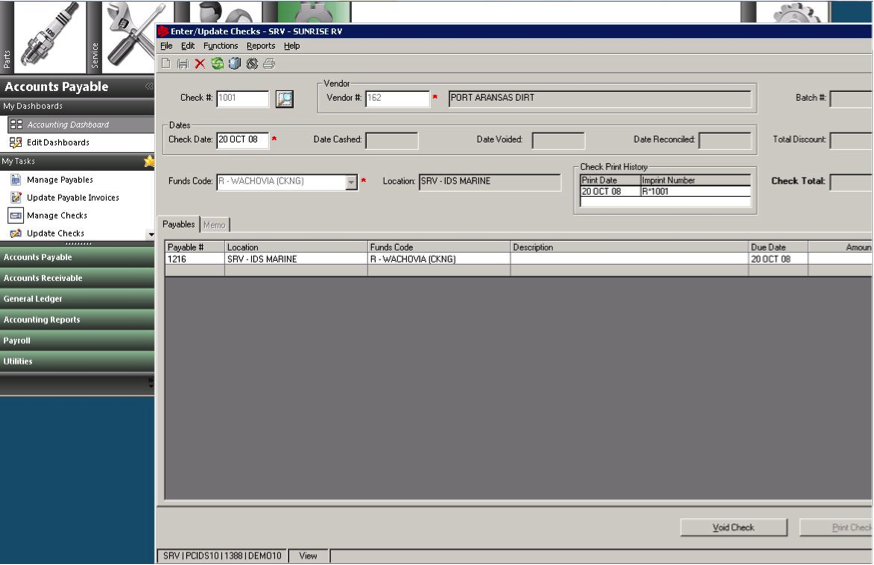 This Subroutine Security does not affect any functions in the Payroll Module.
*Note: Do not forget to reset Subroutine Security 7010 back down to a reasonable level after testing this feature!