Admin: How to Change Default Grid Columns for all G2 Managers
Release 11.13.10
Grid Columns
Make grid columns customizable in all manager applications
The search result grid columns on all of the G2 Manager screens are now customizable. This means each User who can access these screens can adjust the width and select the item and its order for each column. This feature is only available in G2.
To use the Customizable Grid Columns, the user will need to go to Grid Customization. There is now a dropdown (where applicable) to allow a User to choose from a list of custom Views of the Search grid, or to use the "Default" columns on each of the Manager screens.

Right-click on any column header and select "Choose Columns"

The Customize Grid Columns window will appear, displaying all of the available columns for the current grid.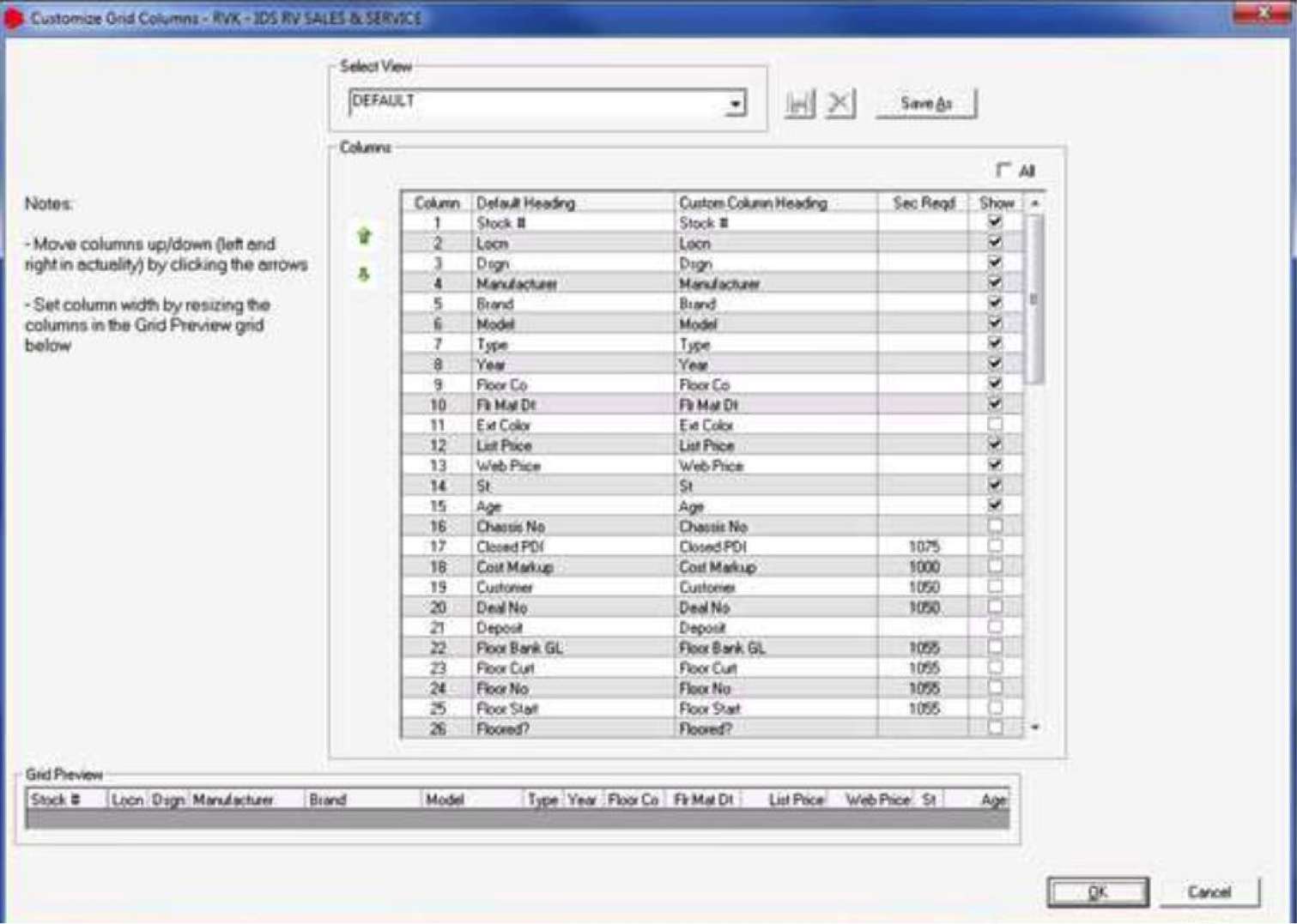 The grid displays:
Default Heading
Custom Column Heading – customizable
Subroutine Security code (if applicable) required to be able to actually view the column.
A checkbox that controls whether a column displays or not (Note that some columns are required and unchecking them will result in the display of an error message and will not be permitted).
Columns can be moved around (left and right) by clicking on the column and then clicking on the green up or down arrow (the Grid Preview will display the selections).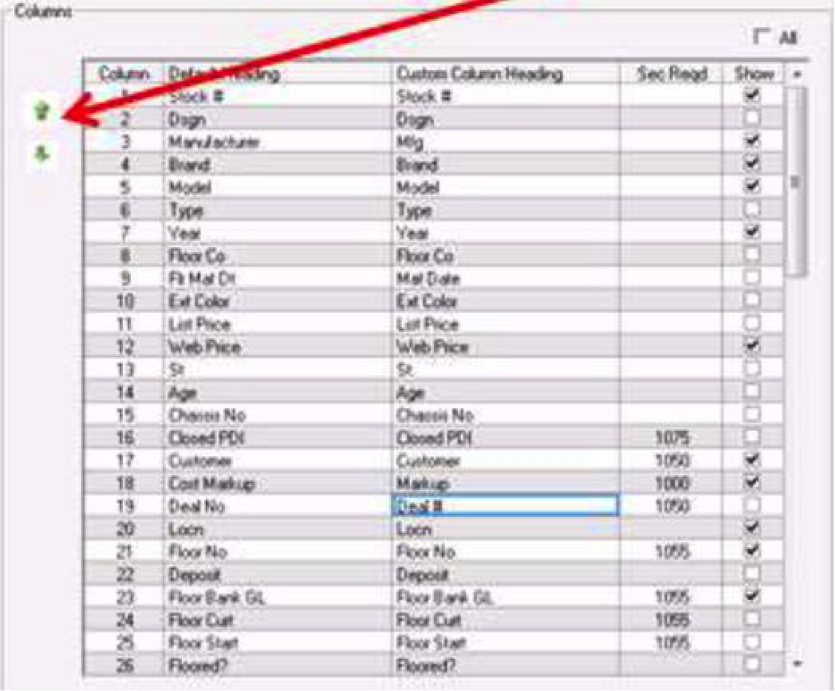 The columns can be re-sized by clicking on the edges of the column headers in the Grid Preview and sliding them left or right to widen/shorten them.

Once finished with the changes, save them to a custom View. The DEFAULT View cannot be overwritten, as an error message will popup if this is tried. Click on Save As to create a custom View. Enter the new View Name and Description for this View and click on the OK button.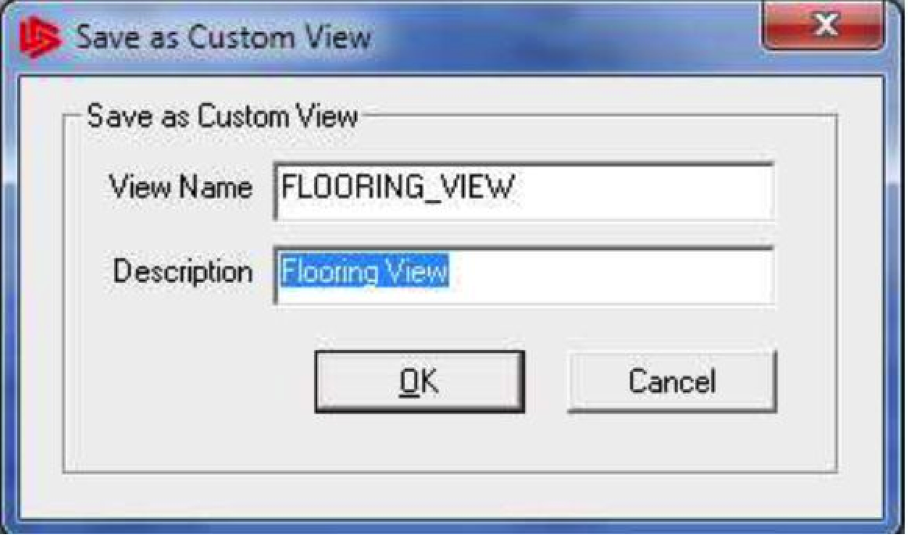 Click on the OK button when the Customize Grid Columns window reappears.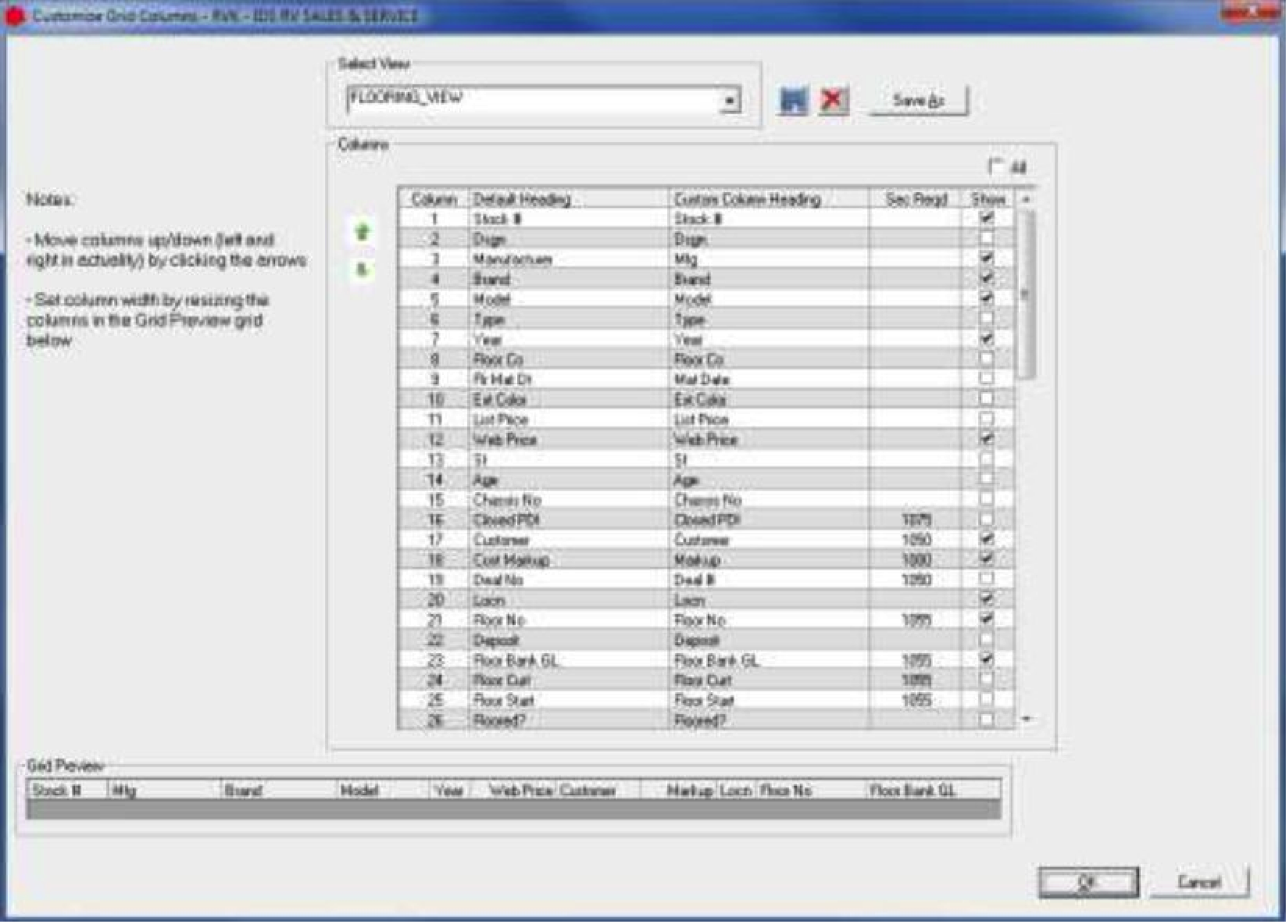 The Customize Grid Columns window should disappear and the calling window will refresh, displaying the newly created custom View.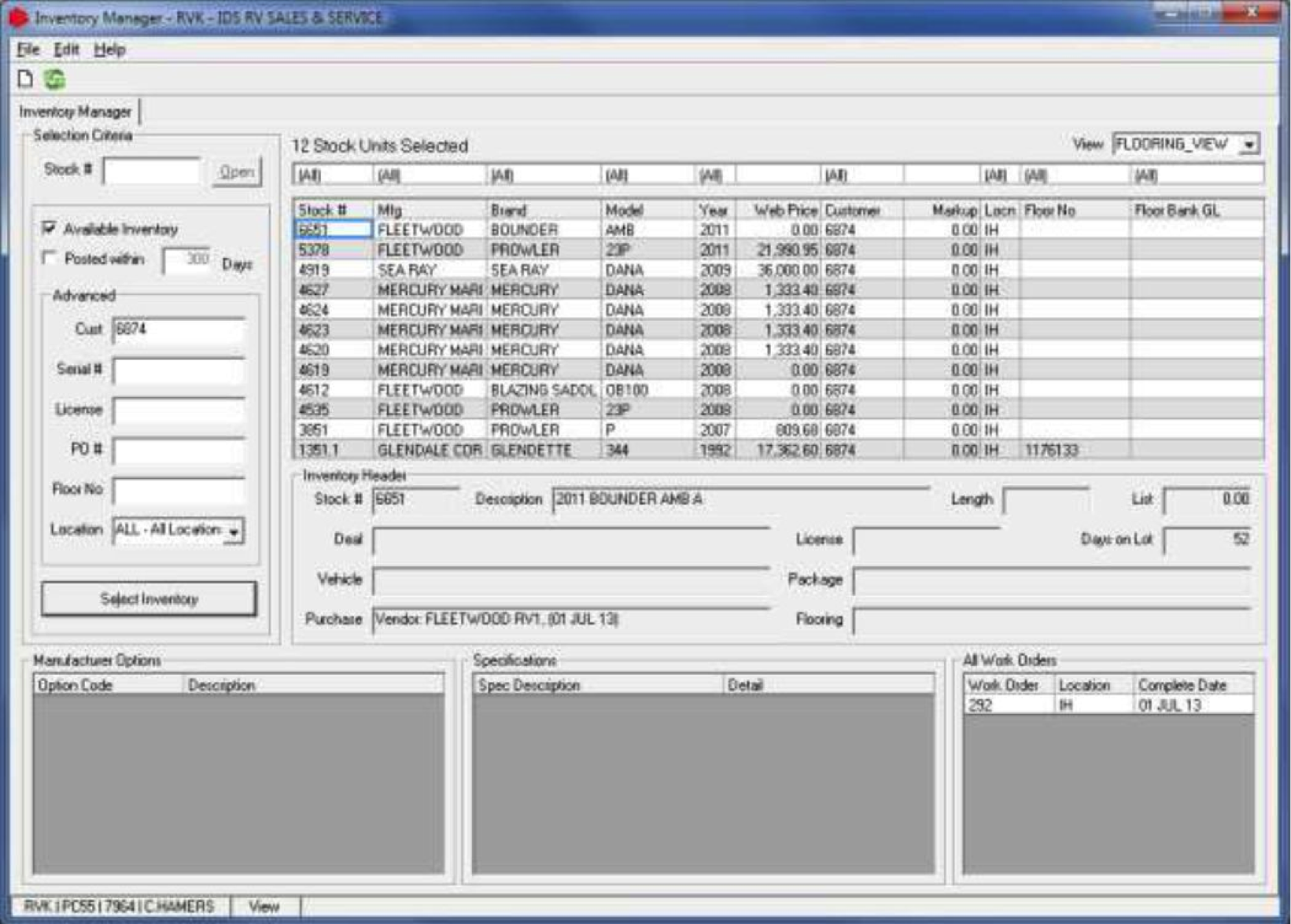 Once there are multiple custom Views, simply select one from the dropdown box.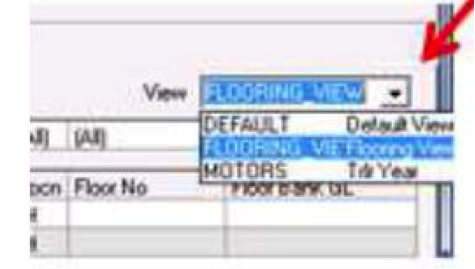 The next time the View dropdown is opened, the most recently selected View will display by default.