Admin: How to Print Multiple Copies of Payment Receipts
Release 11.14.4
Set up & Administration
We've added the ability to print two (or more) receipts for credit card payments while printing one with other forms of payment.
To set up the Configuration, in G2 Admin> Setup> Update Module Configurations, click on the Systems tab and on line 22 "Number of Copies for Payment Receipts" in the Value column, enter C2 and Save. C2 tells the system to print two receipts for credit card Payments, and one receipt for all other Payment forms.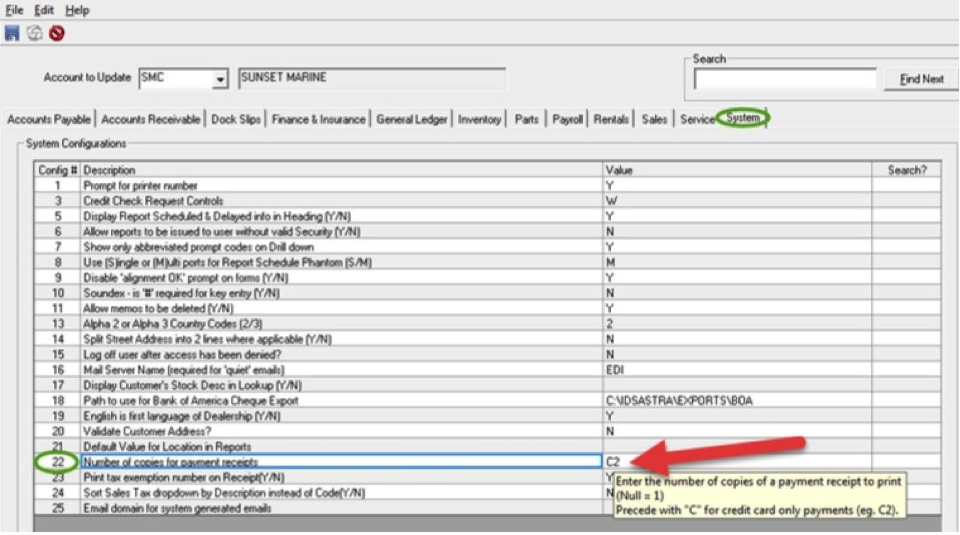 To test this, In G2 Parts> Point of Sale> Sell a Part, create a Parts Sales and then accept payment for it with any credit card, making sure the Print Receipt box is checked. Two receipts should print, while if a Parts Sales is paid with cash, only one receipt should print.