Austin Lee Joins IDS Professional Services Team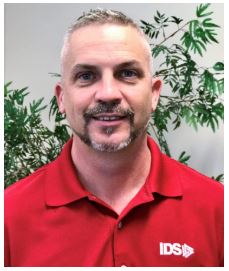 IDS is happy to announce that Austin Lee has joined its Professional Services team as a Professional Services Consultant.
Prior to working for IDS, he has spent his career in the RV industry with Tri-Am RV Center – a top RV dealership with locations in Florida and Tennessee. His first duty with Tri-Am RV was to help the two locations transition from the DOS-based version of IDS Astra to G2, the superior Windows-based variant.
Though Lee has been in the RV industry only since 2013, he has 12 years of experience in Process Control and Training.
In his free time, Lee enjoys riding his motorcycle and exploring the backroads. He has two sons – Tyler, a worship minister in Beebe, Arkansas, and Brady, a U.S. Marine stationed in Oceanside, California.
Lee is looking forward to a long career with IDS as he is very passionate about the software and enjoys helping dealers learn how to take advantage of all it has to offer.