Inventory: Changing Brand or Models Name is Now Possible
Unit Inventory
Allow users change spelling/name of a manufacturer or brand.
Another utility was developed to allow Dealerships to change the spelling of a brand or manufacturer, and have that change also update the Manufacturer's Specifications file, the Manufacturer's Options files and the Franchise files.
This change only affects G2 Users.
To Change the Spelling or Name of a Manufacturer or Brand, user will need to be signed into G2.
In G2 Sales> Utilities> Change Unit Mfg / Brand Name, and a new window will pop up, giving a choice of Change Manufacturer Name or Change Brand Name.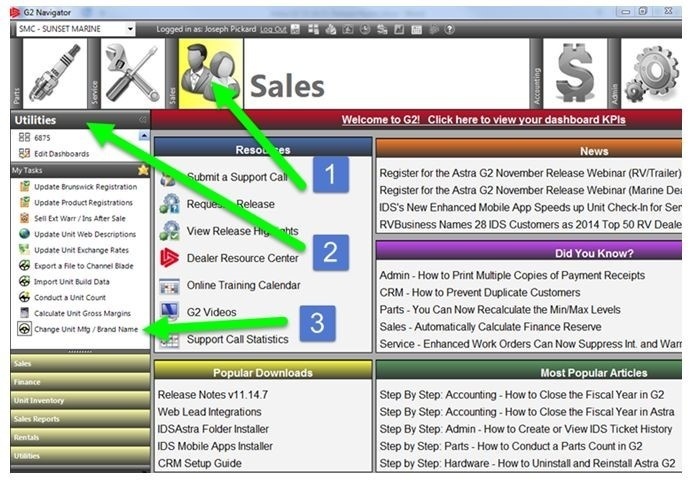 Next select whether to change a Manufacturer's Name or a Brand Name, then in the Old field select an existing name from the dropdown and in the new field, enter the new name. Then click OK to finish the process.
In the Window below, We are changing the Manufacturer's Name from "SEA RAY" to "SEARAY" (but we will click on Close rather than OK, because the existing "SEA RAY" is indeed the correct spelling in this case.)