Chris Lorico Joins IDS Support Team as Its Senior Support Analyst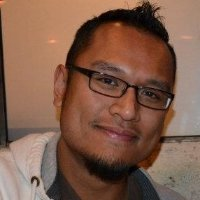 IDS is happy to announce that Chris Lorico has joined its Support Team as the Senior Support Analyst.
He has over 12 years of experience working with business management software. In that time, he's held several expanding roles, and for the last six years, he's worked as a Senior Analyst between Support and R&D. He possesses strong customer service skills along with a thorough understanding of application development and the technologies that power applications.
In his role at IDS, Lorico will ensure that each customer-submitted support ticket receives proper due diligence, collaborate with the Development Team to define priorities, implement initiatives that would identify problems before they come up and make regular recommendations for continuous improvements based on the latest incidents.
When he's not at work, Lorico enjoys playing music and watching basketball – particularly the Toronto Raptors. In addition, he's currently learning about web development technologies.