CRM: Creating Phone Activities From Schedule Follow-ups
Now CRM has the option to allow Schedule Follow Ups to create Phone Activities when the Lead or Customer does not have any Phone Numbers on file, if the new Sales Configuration # 93 is set to allow this. Users can test this new feature by going to G2 Admin> Setup> Update Module Configurations, click on the Sales tab, then on Config # 93 "Create phone activities if the customer has no phone# (Y/N)", set the value to "Y" (the default is blank which is the same as N).
Log out of G2 and then back into G2 for the change to take effect.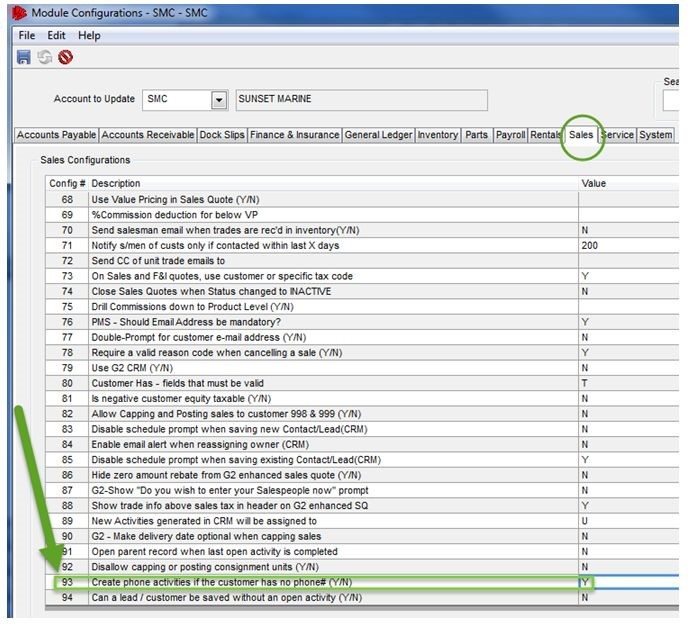 Next in G2 Sales> Launch CRM> Contacts, select any Contact with no Home, Work or Mobile phone #, and open the individual Contact screen by left clicking on it.
On the Task Bar, select Schedule Follow Ups, and choose a Follow Up that has a Phone Activity in it. Now on that Contact, click on the Open Activities tab, and there should be one or more Phone Activities – see below: