Did you know there's a drill-down function within the standard IDS report previewer?
IDS has now made it easier to drill down within the standard IDS report previewer. The drill down will allow the user to jump right from the report into a G2 Window for additional information or details.
Simply run the report and select the Print Options Output To box to Report Preview. When the report appears, highlight the text and right click to see the Drill Down options.
In this example, a stock number is highlighted.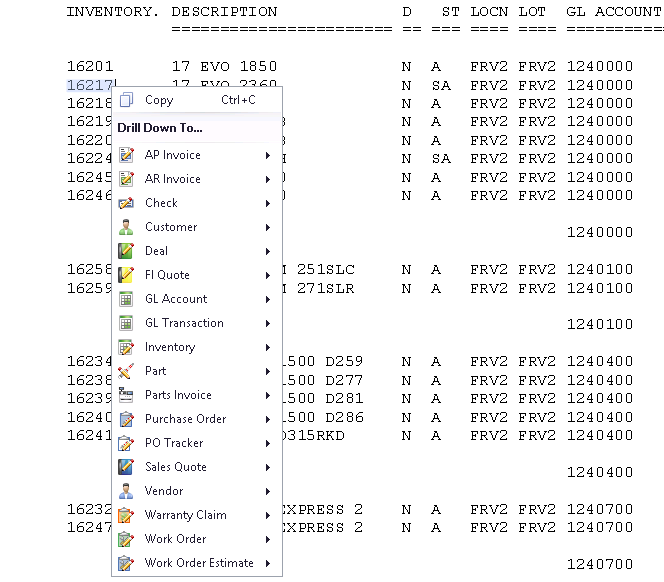 After right clicking, move down to the Inventory option and another option box will appear with location options. Select the location to open the G2 window and the Maintain Units window will be opened with this stock number loaded.
There are 18 different G2 windows that can be open directly from the Report Previewer, simply by highlighting and right clicking.