Service: Enhanced Work Orders Can Suppress Internal and Waranty Details
Customer Work Orders printed using G2_Enhanced printing, now have the option to suppress all mention of Internal or Warranty Jobs on a Work Order by Work Order basis.
In G2 Admin> Setup> Update Module Configurations, users will left-click on the Service tab, and set Config # 146 and 147 to "P" for Prompt and Save the changes.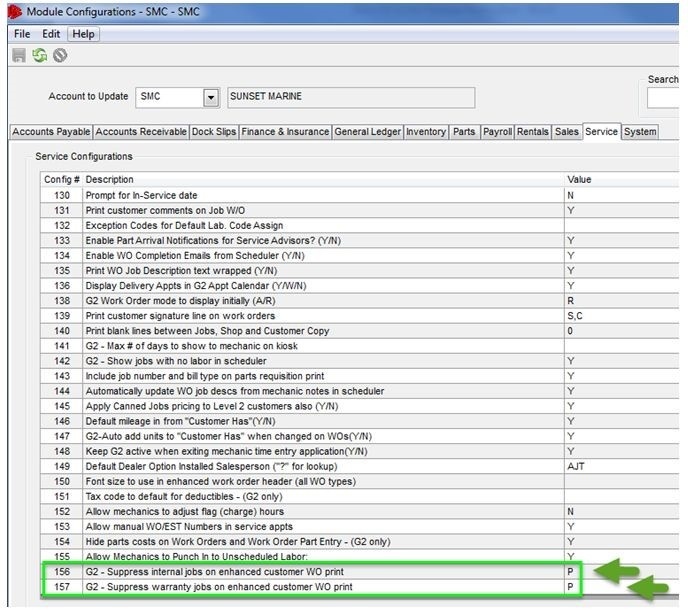 In G2 Service> Work Orders> find a Work Order that has a mix of External and Internal or Warranty Jobs. Users will click on the Print icon on the task bar at the top of the screen.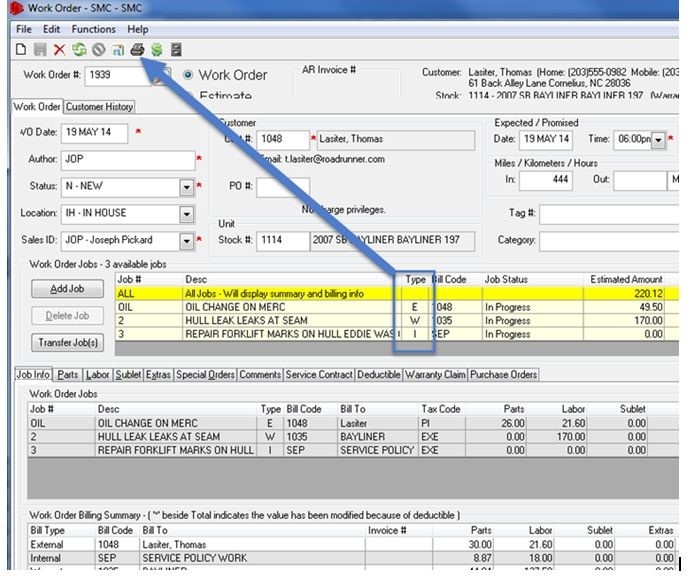 Next, users will select Customer Work Order on the Print Work Order window. Notice there are 2 new choices for checkboxes: Suppress Internal Jobs and Suppress Warranty Jobs.