Eric Tchokonte Joins IDS as Its New VP of Engineering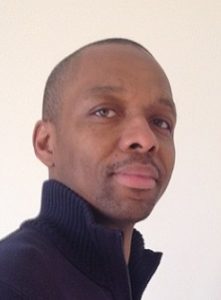 IDS is pleased to announce that Eric Tchokonte has joined the North American Dealer Group of Constellation Software as the Vice President of Engineering. He will be in charge of product development across several business units within the Dealer Group, including IDS.
Eric has more than 20 years of software development management experience at both large and small companies, which helped him learn how to oversee various development processes while staying nimble, entrepreneurial and customer-focused.
Prior to joining IDS, Eric worked at ADP, a Human Resources and Payroll company, where he led a multi-year country-wide platform migration project that affected millions of employees working for ADP's clients. Before his time at ADP, Eric was at Yangaroo, a content management company focused on the music industry, where he was in charge of its development team for four years, overseeing a rewrite of the company's flagship product.
At both of these companies, Eric was instrumental in making the switch from the Waterfall software development method to the Agile method.
Eric operates from IDS' office in Markham, Ontario. For now, his primary focus is IDS, but once he becomes more familiar with its products and processes, he will extend himself to the other business units in the Dealer Group.