How to Make Full Use of the IDS Customer Portal
IDS is proud to announce our first full-service Customer Portal, which you can access on ids-astra.com page by clicking on the "Customer Portal" button on top right.
To sign in, enter your email address and password. If you need an account, click the "Create an account" option, and a you will receive an email with a link to establish a password.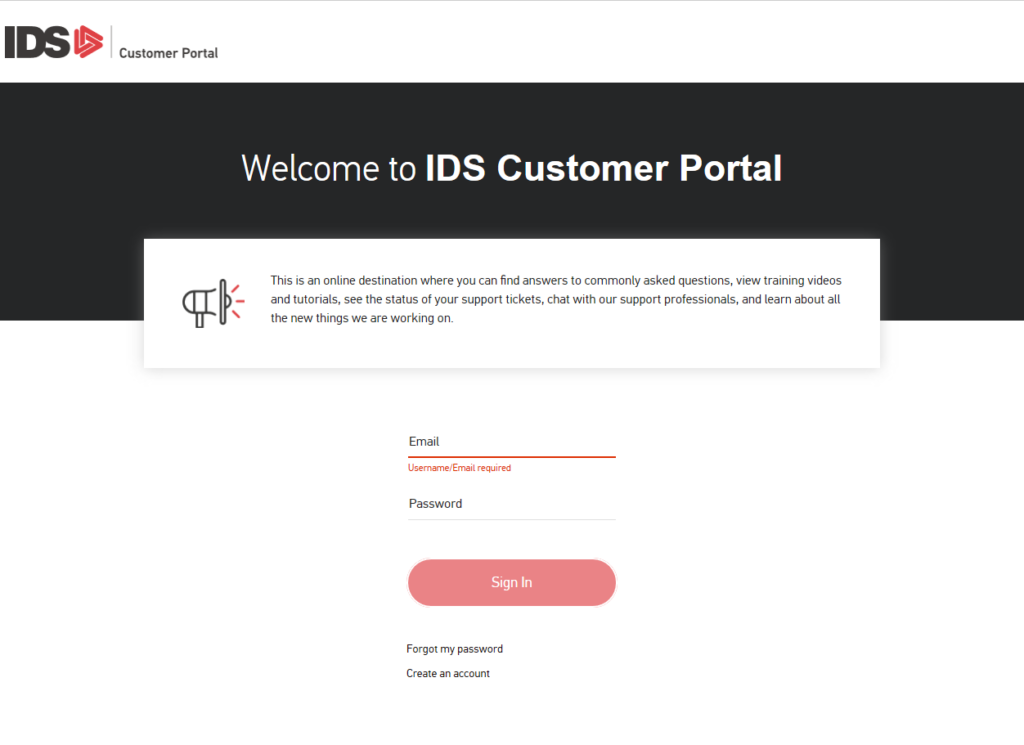 The main portal menu contains many helpful tools, including access to your ticket history, training videos, articles that may help answer some common IDS-related questions, recent IDS news topics and more.
From any of the portal screens, click on the words "Customer Portal" to return to this menu: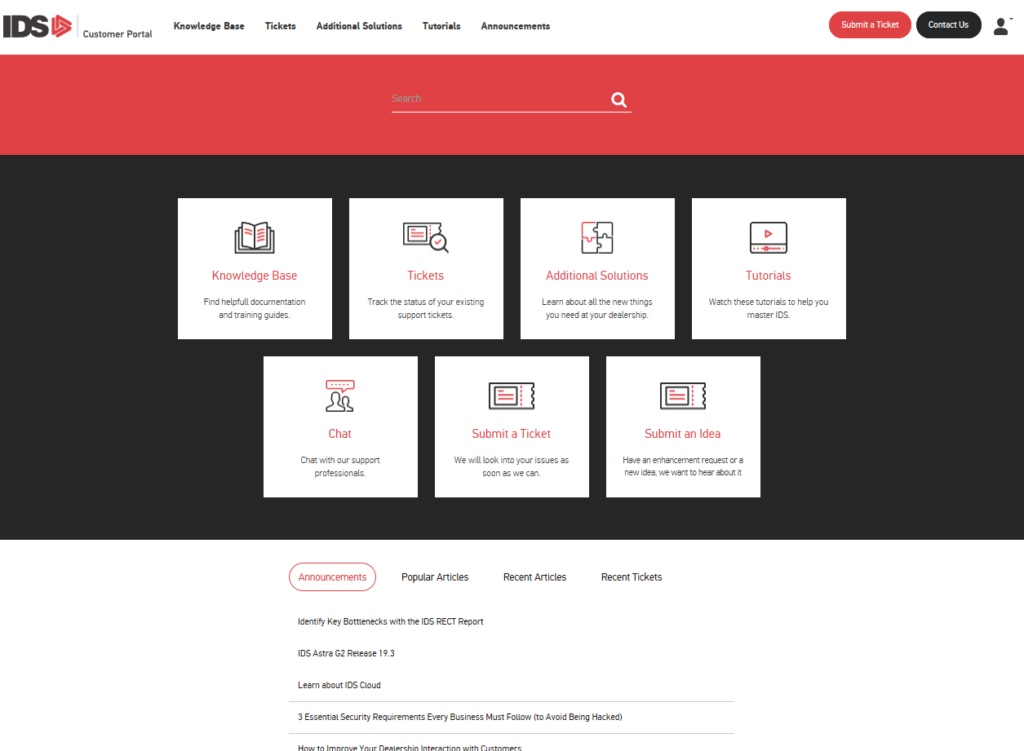 Tickets
Choose the "Tickets" option to see your personal ticket history. Choose the "My Open Tickets" or "My Closed Tickets" option for a summary of your tickets in these categories:

Click on the ticket number to see the details of that ticket or to add a new comment or an attachment. You can even close the ticket from here.

Tutorials
From the main portal menu, the "Tutorials" option will take you to a growing catalog of over 75 training videos, covering all modules within IDS Astra G2: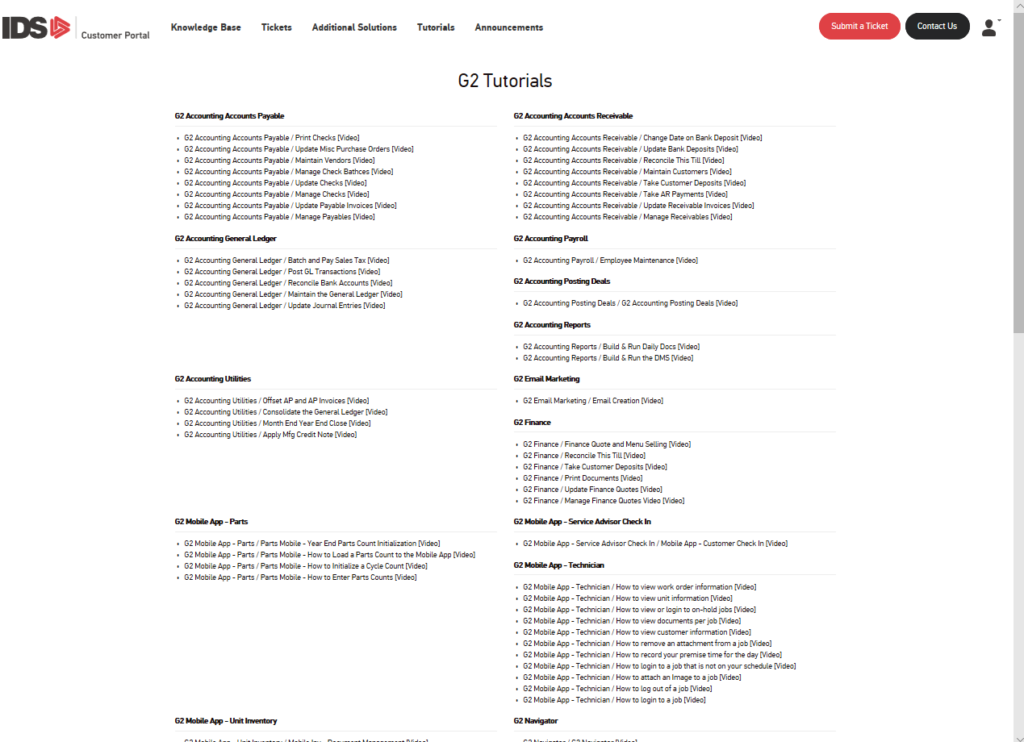 Knowledge Base
Click on the "Knowledge Base" from the main portal menu to access hundreds of helpful articles covering many common questions: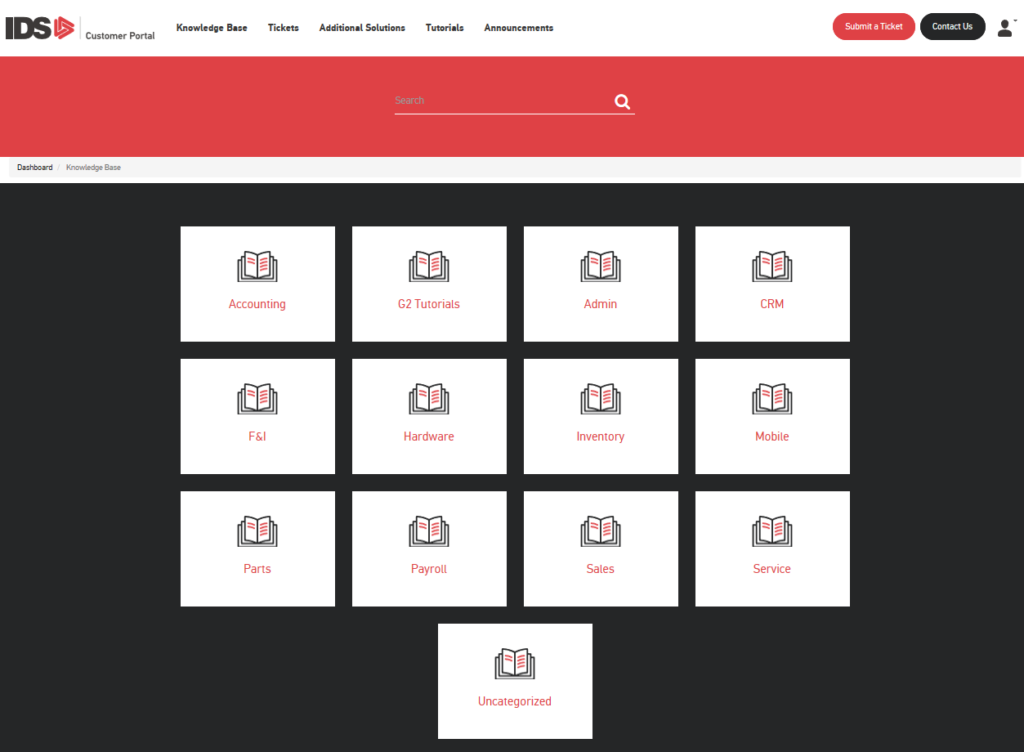 Use the search option to look up content by typing in specific keywords or phrases:

Chat
In 2019, IDS introduced an interactive online chat function to address Accounting and Operations (Parts, Service, Sales, F&I, CRM) questions. Click on the "Chat" option at the main portal menu and a second window will launch to establish the chat interactions with one of the IDS support professionals.

Feel free to start exploring our Customer Portal today.