IDS Astra G2 – Release v11.13.10
IDS is pleased to announce its October 2013 software release designed to improve the overall ease of use, performance, and stability of G2. IDS Astra G2 v11.13.10 includes over 200 enhancements, including several new features requested by our customers, meaningful reporting, and an aggressively expanding partner network.

Ease of Use
General:
G2 strives to make users as efficient as possible and now provides each user with a personalized experience that allows custom grid views, individual email signatures, and remembers the size and location of screens.
Sales:
CRM users will notice significant time-saving improvements ranging from automatic screen saves, search & filter optimizations, additional fields displayed, and web lead configuration enhancements.
Sales Clerks will be pleased to hear that delivery dates are now optional when capturing deal information.
Service:
Service Writers are now provided with a simplified monthly view, the ability to view all active technicians, and can filter by open work orders only.
Technicians can improve their productivity by creating and using custom causes and corrections.
Parts:
Parts Managers can now create new parts while capturing a purchase order, and email invoices directly from the payment screen.
Back Office:
Accounting Clerks will be pleased to know that discounts on payables no longer automatically expire, effective dates are now required and appropriately applied for tax rate changes; and payroll tax references are provided for our Canadian customers.

Performance
G2 is increasingly faster with each new release.  Heavy utilized areas, such as the Technician Kiosk, have seen considerable performance improvements.

Reporting
G2 continues to provide dealers with the data they need to manage their business. This release adds 225 new dashboard Key Performance Indicators (KPIs) and brings the total available to more than 600.
19 new user customizable (MITS) reports have also been created.

Partner Integration
IDS continues to expand its partner network and now provides built-in warranty claim integration for the Brunswick Boat Group (BBG) in addition to Keystone.
Four additional sources of web leads have been added (BoatBuys, RV Hotline, Engage-to-Sell, and Kick Content).
Payment integration (ChargeItPro) now allowscredit cards to be securely saved for easy retrieval during future purchases.

CRM
Users can create leads directly from the mobile app, schedule post-sale follow-ups and automatically close UP entries overnight.
CRM now integrates even better with mass letter generation and the delivery & service appointment scheduler.
Please note that CRM customers who have not upgraded will no longer have access to the many Pro Plus features provided.  See the full list of features available in CRM Basic and CRM Pro Plus packages.
The release includes many other new features and enhancements.  Please refer to the full release notes for more information.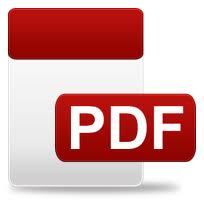 Download Astra G2 v11.13.4 Release Notes (DRC login is required)
Contact your account manager to upgrade today!