IDS Astra G2 – v11.16.10 (Spring 2017)
The Spring 2017 release of Astra G2 continues to build on the work we've done for the managers, CRM 2.0, PDF Sales Quotes and manufacturer integrations – in addition to a large number of bug fixes and overall stability and performance improvements.
This is also the first release that will allow for Automated Upgrades – once we've finished testing and refining this ability. Please continue to request releases via the Dealer Resource Center until further notice.
The new version of the Mobile application further enhances the Technician Time Clock and introduces features to accompany the new Launch & Haul feature in the Rental module.
Finally, the early adopter version of the Astra API is now available. Please refer to developer.ids-astra.com for documentation and related resources.
Release Highlights
CRM
Sales / Finance
Finance quotes involving credit applications submitted to AppOne can be updated with changes made in the AppOne portal.
Dealers can now configure the summary section for PDF Sales Quotes and Finance Quotes.
Parts
Parts invoices now display discounts.
Service / Warranty
The time remaining for a job is now visible on the time clock so that technicians can better assess their productivity.
Recent jobs are now also visible so technicians can add photos or additional commentary on completed items.
Technicians can now quickly find jobs using the customer name (or part thereof) in addition to the existing search options.
Dealers can now configure a disclaimer displayed when requesting a signature on a work order.
Rental

Sales/Service
Part & accessory sales are now integrated with the Rentals module.
Revenue information is now calculated and displayed on the relevant managers.
Launch & Haul contracts can be created and managed in collaboration with the IDS mobile application.
Additional manager columns have been added.
More contract information is displayed on marina, storage and campground maps.
Administration
Terminology specific to your business can be configured for manager columns.
Different application settings can be configured for each rental business (storage, marina, rental, etc.) at a location.
API

Gain direct access to your dealership data at any time through IDS Astra G2's application programming interface (API), a powerful new platform fueled by Kore.
With this addition to the system, you can now freely view all your inventory, customer and sales information – and take your business to new heights.
Inventory
Access read-only unit/vessel details (including public images).
Subscribe to receive notifications of changes in unit/vessel information.
CRM
Access read-only customer information.
Subscribe to receive notifications of changes in customer information.
Sales/Finance
Access read-only sales quote/finance quote/deal information.
Subscribe to receive notifications of changes in sales quote/finance quote/deal information.
Webinar Recording
Please reach out to your Account Manager for more information on the Mobile Application, Rental Module, or the API.
IDS welcomes customer participation and greatly appreciates suggestions and feedback. Please contact Product Management at (800) 962-7872 x185 to submit an enhancement request.
Request an Upgrade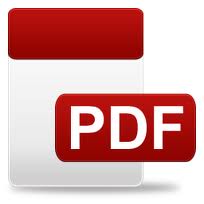 Download Astra G2 v11.16.10 Release Notes (DRC login is required)


Request Astra G2 v11.16.10 Release Upgrade (DRC login with admin permissions required)
If you have any questions about this release, please contact Customer Support or your Account Manager.
Customer Contribution
We thank all customers for their continued support and would like to recognize a handful that engaged with us on some of the major features in this release.