IDS Astra G2 for RV – v11.14.07
Integrated Dealer Systems is pleased to announce that Astra G2 Version 11.14.07 is now generally available.  This release contains a variety of customer specific enhancements; continues to improve on performance, usability, and reporting; and further refines document management and mobile application capabilities.
Release Highlights

Performance & Usability
CRM Leads Screen loads much faster than it did previously
Deleting CRM Leads is now much quicker
Consolidate customer comments from various areas into one place
Add inclusions to a unit from F&I Quote or Deal in a single step
Clear a technician's schedule in a single step

Reporting
Find reports easier by category

Document Management
Add documents to customers & units
Documents now travel with a job transferred to another work order
Add document types other than images

Mobile Application                             
View and search unit inventory
View details for a customer on a work order and call or email the customer directly
View details for a unit on a work order
Perform a parts count for a pre-selected group of bins or parts
Receive purchase orders by scanning items as they are delivered

Sales and F&I
Provide required follow-up activities in CRM

Parts & Service
Option to suppress internal and warranty jobs on a printed work order
Seasonal mins/maxes

Back Office
A GL budget import facility has been introduced
New Ideas
IDS is working on a Rentals program and would like to invite dealers to participate in the focus group. Click the slide presentation to view some of the valued IDS users who have already contributed to the development of this program.
Please contact Ajay Thakur at (800) 962-7872 ext. 143 or a.thakur@ids-astra.com to participate in this program.
Future releases will continue to refine the mobile app, document management, parts management, service efficiency, CRM, and back office functions.
IDS welcomes customer participation and greatly appreciates suggestions and feedback. Please contact Product Management at (800) 962-7872 x185 to submit an enhancement request.
Request an Upgrade


Request Astra G2 v11.14.07 Release Upgrade (DRC login with admin permissions required)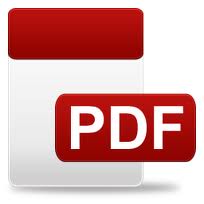 Download Astra G2 v11.14.07 Release Notes (DRC login is required)
If you have any questions about this release, please contact Customer Support or your Account Manager.