IDS Astra G2 for RV – v11.14.11
Integrated Dealer Systems is pleased to announce that Astra G2 Version 11.14.11 is now generally available.  This release contains a variety of customer specific enhancements; continues to improve on performance, usability, and reporting; and further refines document management and mobile application capabilities.
More than 70 customers contributed to this release. We thank all of you and would like to recognize a handful that engaged with us on some of the major features.
Release Highlights
Inventory Management

Manufacturer name changes are now automatically applied across all areas of the application
Restore a previously deleted inventory item

CRM

Location specific email templates and signatures by sales associate

Sales

Deal manager is now significantly faster and provides more control over custom views

Parts

Several improvements to the parts transfer process (TAP)
Purchase order status added to manager

Service

Work order manager is now significantly faster and provides more control over custom views
Configure a default job for new work orders
eSignatures for work order authorization and acceptance

Back Office

Bulk management of bank deposits and checks
Report drill-down capability
Cash Flow report

Point of Sale

Optimized take payment workflow
Improved Charge-it-Pro interface
Preferred customer indicator and associated discounts

Mobile

IDS Mobile app for iOS and Android that provides unit lookup, work order management, inventory counts, purchase order receiving, and more.

 
New Ideas
IDS is working on the Information Services project to provide specs and options data on new RVs and Boats in Astra G2, and would like to invite dealers to participate in the focus group. Please contact Ajay Thakur at (800) 962-7872 ext. 143 or a.thakur@ids-astra.com to participate in this program.
Future releases will continue to refine the mobile app, document management, parts management, service efficiency, CRM, and back office functions.
IDS welcomes customer participation and greatly appreciates suggestions and feedback. Please contact Product Management at (800) 962-7872 x185 to submit an enhancement request.
Request an Upgrade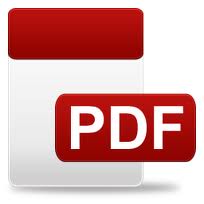 Download Astra G2 v11.14.11 Release Notes (DRC login is required)


Request Astra G2 v11.14.11 Release Upgrade (DRC login with admin permissions required)
If you have any questions about this release, please contact Customer Support or your Account Manager.