IDS Astra G2 for RV – v11.16.04
IDS is pleased to announce that Astra G2 Version 11.16.04 is now generally available. The Spring 2016 release focuses largely on Astra G2 performance and stability while providing a number of additional enhancements and integrations.
The new version of the Mobile application includes various performance & stability fixes and the Rentals module is entering its final early adopter phase with several enhancements based upon customer feedback.
Release Highlights
CRM
Improved performance when managing grids and performing searches
Email synchronization directly from Microsoft Exchange mail servers greatly improves overall system performance
Sales
Dealertrack (Canada) integration for loan processing
Tow vehicle information on "Customer has" and sales & finance quotes
New configuration setting provides the ability to allow, deny or warn the user if attempting to post a sale with open capitalized work orders
Parts
Ability to manage comments on special orders
Service
Tabbed browsing for work orders and quicker load times
Heartland integration for warranty claims
New configuration setting provides the ability to keep or move fixed labor items from their original time slots on the Scheduler
Accounting
Securely generate, edit and print 1099
DMS templates are now managed in the cloud to prevent accidental overwrites
Administration
Easier named user assignment with the new Licence Manager
Consistent lookup via double-clicking or the Home key on the Parts, Labor, Sublet, Extras and Unit Types tabs within Update Canned Jobs
Reporting
Ability to export Payroll Reports
Mobile App

Please upgrade Astra G2 first BEFORE downloading and installing the latest version of the mobile application.
Stability fixes in numerous areas such as the technician clock in/out, scanning bar codes, taking e-signatures, adding labor, taking notes, and more
Improved readability with larger font sizes, text wrapping, and alignment
Performance improvements when upload images and counting parts
Login screen that allows for easier switching between users and better device and licence management.
Download IDS Mobile App datasheet >
Contact Ajay Thakur for more information on IDS Mobile App.
Rentals

Update: The new Rentals Module is available for purchase and will be ready for implementation beginning June 1st. Please contact your Account Manager or Niral Vora for more information on IDS Rentals solution.
The accounts receivable department can take Rental payments from within G2
Rental contracts now include a variety of additional fields (including notes)
Support for "Hotel" rates that change over the course of the rental period as well as multiple rate books for the same time period to differentiate "standard" and "agency" rates
"Customer Has" provides for vessel beam / unit width information
Customer information can be managed directly from the Rentals module
Control access to different features with role based security.
Download IDS Rentals datasheet >
 Webinar: What's new in IDS Astra G2 v11.16.04
Watch our Product Management team walk you through key new features and enhancements in the product.
New Ideas
We are currently working on adding new functionality to the IDS Mobile App that will specifically benefit the sales representatives at your dealership, and would like to hear your suggestions and ideas. Please provide feedback by contacting our Director of Innovations, Ajay Thakur, at (800) 962-7872 or a.thakur@ids-astra.com.
Future releases will continue to refine the mobile app, document management, parts management, service efficiency, CRM, and back office functions.
IDS welcomes customer participation and greatly appreciates suggestions and feedback. Please contact Product Management at (800) 962-7872 to submit an enhancement request.
Request an Upgrade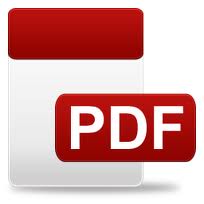 Download Astra G2 v11.16.04 Release Notes (DRC login is required)


Request Astra G2 v11.16.04 Release Upgrade (DRC login with admin permissions required)
If you have any questions about this release, please contact Customer Support or your Account Manager.
Customer Contribution
We thank all customers for their continued support and would like to recognize a handful that engaged with us on some of the major features in this release.