IDS Astra G2 – v11.16.8 (Fall 2016)
IDS is pleased to announce that Astra G2 Version 11.16.8 is now generally available. This release continues to focus on performance and stability of the system. We've addressed a significant number of defects across all departments and started laying the foundation for future work to improve usability, dashboards & reporting, and manufacturer integrations.
The new version of the Mobile application includes a variety of performance and usability improvements and the Rentals module provides several new and enhanced features based upon customer feedback.
Release Highlights
Sales / Finance
The AppOne interface has been upgraded to support the new data format required by Wolters-Kluwer. Subsequent releases will focus on establishing a bi-directional feed to update deal information in G2 following changes on the AppOne portal.
Parts
Keystone's acquisitions of NTP, Stag-Parkway, and Coast provide dealers with an opportunity and a challenge to streamline their parts file and resulting operations. IDS partnered with the manufacturer to deliver a set of tools that makes the transition easier. Please reach out to your Keystone representative for more information.
Dealers participating in the Thetford/Norcold Key Dealer Plus program may now opt in to submit the daily Parts Sales and Quantities report electronically from within IDS Astra G2. Please contact your Thetford/Norcold representative for more information.
Service / Warranty
IDS partnered with Heartland to deliver an automated warranty claims process that includes electronic authorization, more efficient submission, and real-time status updates. This feature was introduced to a small group of early adopters as part of the Spring 2016 release and we have enhanced and stabilized the solution further. We will continue the beta testing until early in 2017 and will make the integration generally available as part of a Service Release.
Back Office
Many dealers are approaching the end of the financial year and we've focus our performance improvements for this release on activities specifically related to year-end processing.
CRM
We've addressed instability in areas such as lead re-assignment and contact search and matching.
Mobile App

Please upgrade Astra G2 first BEFORE downloading and installing the latest version of the mobile application. You can contact Ajay Thakur for more information on Mobile.
Significant usability and performance improvements when taking and managing pictures.
Email login and the new License Manager provides easier setup and improved security.
Download IDS Mobile App datasheet >
Rentals

Note: The new module is now generally available for purchase. Please contact Niral Vora for more information on  Rentals.
Dealers can now manage quantities and availability for extras.
Businesses with a large number of contracts billed on a monthly basis can generate these invoices in bulk.
Dealers can specify additional properties for rental items specific to their business. For example, RV dealers may wish to include the number of seatbelts, and Marine dealers may opt to reflect shore power rating for a slip.
Rental departments can now process partial refunds for items such as deposits.
You can now edit email notifications to send a more personalized message to your customer.
Download IDS Rentals for RV datasheet >
Future releases will continue to refine the mobile app, document management, parts management, service efficiency, CRM, and back office functions.
IDS welcomes customer participation and greatly appreciates suggestions and feedback. Please contact Product Management at (800) 962-7872 x185 to submit an enhancement request.
Request an Upgrade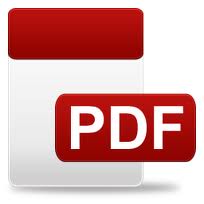 Download Astra G2 v11.16.8 Release Notes (DRC login is required)


Request Astra G2 v11.16.8 Release Upgrade (DRC login with admin permissions required)
If you have any questions about this release, please contact Customer Support or your Account Manager.
Customer Contribution
We thank all customers for their continued support and would like to recognize a handful that engaged with us on some of the major features in this release.