IDS Welcomes Back Kurt Vajgrt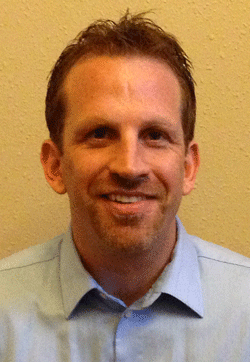 IDS is glad to welcome back long-time employee Kurt Vajgrt. Kurt previously worked 10 years with IDS and rejoined the team in January as a Customer Advocate in the professional services department. His primary job responsibilities include taking new clients live on the IDS software, upgrading current customers to Astra G2 and supporting new customers through the 60-90 day period after they go live.
"I am extremely excited to have Kurt back at IDS working with the Implementation team," said IDS Professional Service Group Manager, Kimberly Schultz. "I feel his years of knowledge with the IDS software will benefit the dealers and also other members of the team."
Kurt has worn several different hats during his tenure with IDS.  Before his current role, he held other positions in implementation, outside sales and was a sales engineer.  He also has strong knowledge in the RV industry having previously served as a controller for a multi-location dealership.
"It's great to be back at IDS," said Kurt. "The thing I enjoy most is the conversations I have with customers and learning how they use IDS to manage their operations.  It's a great experience growing with customers from the conversion or upgrade and seeing their growth and success."
Outside of work, Kurt enjoys running, fishing and playing sports with his three kids.