Information on Microsoft Ending Support for Windows Server 2003 in 2015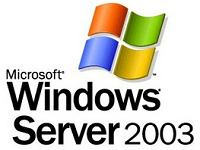 In an effort to keep you informed of changes that may affect your business, we want to make sure that you're aware of Microsoft's plans to discontinue support for Windows Server® 2003 on July 14, 2015.  After July 14th, Microsoft will no longer issue security updates for any version of Windows Server 2003.  If your dealership is currently operating with Server 2003 and you don't upgrade by the discontinuation date, this will expose your system to potential security risks that could affect your IDS software.
Often times, we see dealers wait to plan their server migration and upgrades at the last minute.  This tends to cause more of a stressful situation than necessary because a "forced" migration is usually needed.  To help avoid this situation for both your dealership and our production department, it's highly recommended that you plan any necessary upgrades well in advance to ensure you have the right computer hardware and network infrastructure in place before making the transition.
We want to remind you that IDS offers some of the best servers on the market that are specifically designed to handle the needs of your particular dealership. If you would like more information on the dealership-specific products offered by IDS, contact Marc Hertert via phone 319-432-1584 or email mhertert@constellationdealer.com or Shannon Held via phone 800-962-7872 ext. 129 or email sheld@constellationdealer.com.
The countdown to July 14, 2015 is on.  Don't let yourself get caught unprepared!