Inventory: Frequently Asked Questions Regarding Consignments
PURPOSE: To provide a better understanding to dealers of consignment units.
Astra Product: G2  
FAQ
1. How does the dealership pay off the bank and the consignee on a consigned unit?
The user will create an I Option payable to the bank. When creating the I Option payable the user will enter the letter I and then the stock number rather than a GL account. Once the sale of the consigned unit is posted, a payable will be created to the consignee.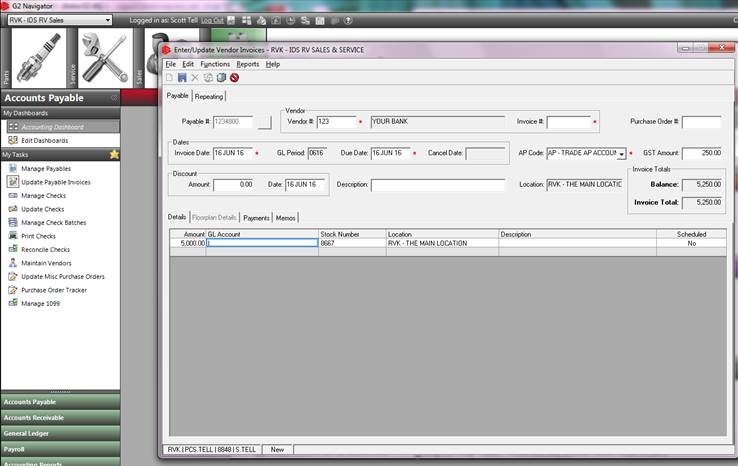 2. Where is the GL account entered for consigned units?
In G2 go into Admin, Setup, Update codes and tables, admin, and then initialize GL Post Control. In the Sales module, click on the Sales Account tab, and be sure the designation is set to C for consignment. Enter in the GL account for the cost of sale and inventory under the designated tabs. Work orders may be posted to a consigned unit.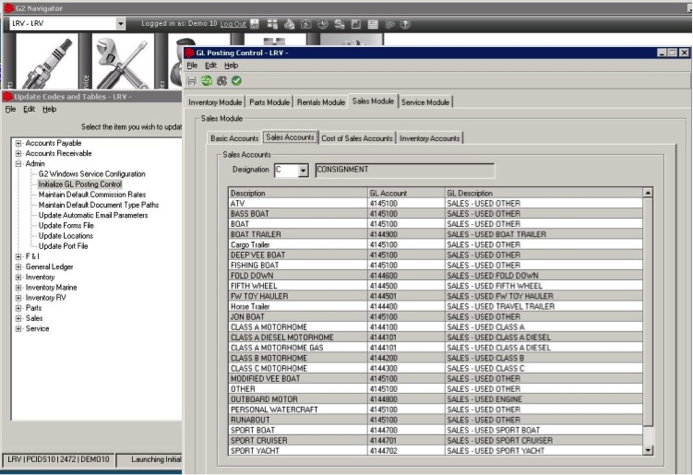 3. Why do consignment units not showing on the Inventory by GL Account report?
Consignment units do not hit the general ledger because consigned units are not owned by the dealership and because of this; they will not show on the report.
4. Where do I set up my finance income GL account for the sale of a consigned unit that is financed?
In G2 navigate to Update codes and tables, F&I, and then finance rates. The GL income accounts can be set up here.