Sales: NADA Trade In Information Now Available
There is now integration with nada for trade-in value. In Update Deals and Maintain Inventory, the User may be able to pull in a NADA value for the Trade-in vehicle over the internet.
The NADA Trade-in Value is inserted into the NADA Valuation field in the Maintain Units screen and not into the Actual Cash Value field on the Deal screen or into the Cost field on the Maintain Units screen.
This feature is available in G2 only, requires a connection to the Internet, and may require a licensing fee from NADA.
In G2 Sales> Finance> Update Deals, select a Deal that has a Trade involved. Next on the Deal Details tab, insert a Trade with at least a model Year entered, the user will then click on the Get ACV from NADA button.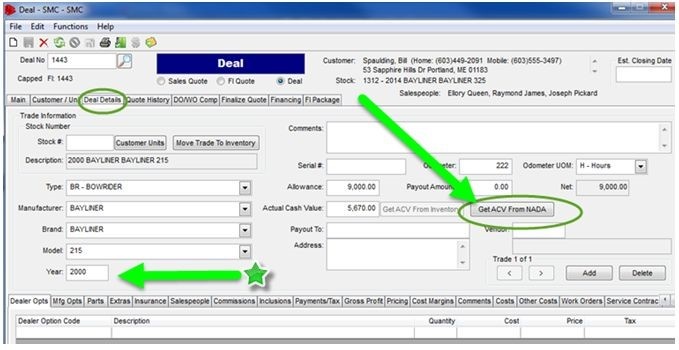 A Unit Valuation window should pop up, offering many choices, the user will choose from the offered choices, including known Options on the vehicle, and when finished, click on the Get Value button.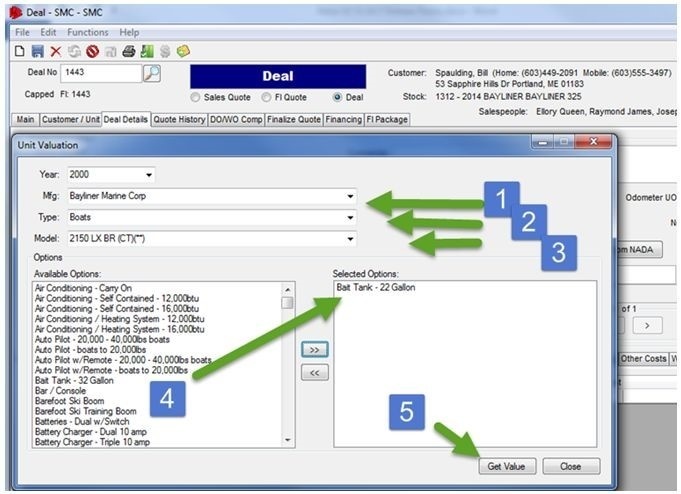 A small Unit Valuation window will appear with 3 values: Trade-In Price, Average Retail Price, and High Retail Price. The User now takes into consideration the condition of the Trade and other factors and inputs their own value into the ACV (Actual Cash Value) field in the Deal screen.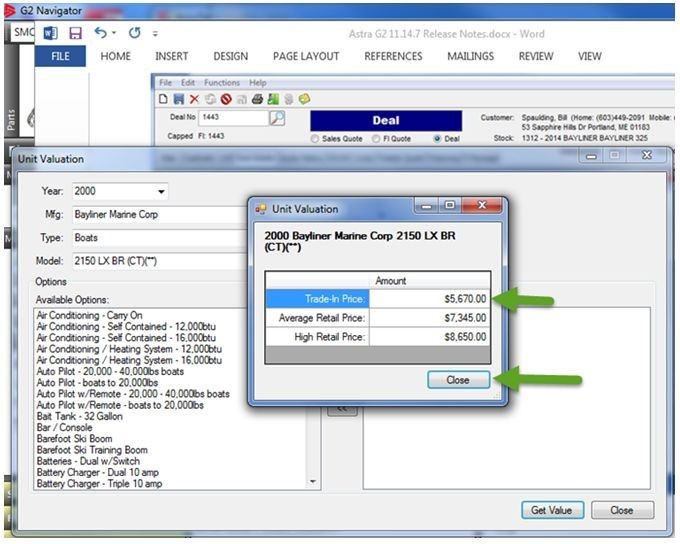 In G2 Sales> Unit Inventory> Maintain Units> select a Used unit, and on the Cost tab, click on the Nada Valuation tab near the center of the screen, and notice there is a Get Value from NADA button here now.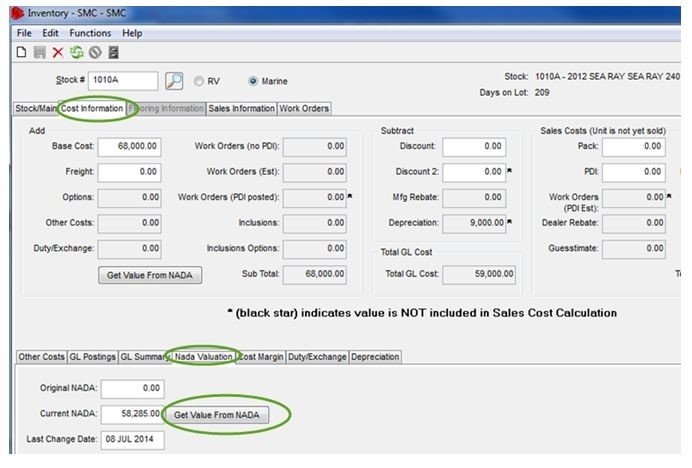 Clicking on the Get Value from NADA will show the same Unit Valuations as in the Deal screen, but the NADA's Trade-in Price is inserted into the Current NADA field and today's date is inserted into the Last Change Date field. The values in these 2 fields can be edited.