IDS Adds New Members to its Sales Team
You may have noticed new faces on the IDS sales team in recent months. Kristen Beach and Wylie Hutchison both joined the IDS sales team this year and each have already made an impact in their respective roles.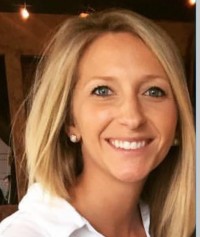 Kristen joined IDS at the beginning of the year as an Account Manager and has already experienced great success in getting prospects engaged with the need for dealer management software and having them sign on with IDS. Prior to her current role, Kristen worked in sales selling both medical equipment and cloud software. She received her undergraduate degree at UNC Greensboro and her graduate degree from Vanderbilt University.
Kristen believes that her sales background, passion for meeting new people, and curiosity in learning about a new industry has helped her dive right into learning about IDS and how it benefits the marine and RV industries.
"I love getting to travel around and meet new people," said Kristen. "This industry is very relationship driven. I love the family feel of the dealerships and the passion these people have for their businesses."
When Kristen is away from the office she enjoys traveling, running, and yoga. She states than any day she can be outside or on the water is a good day.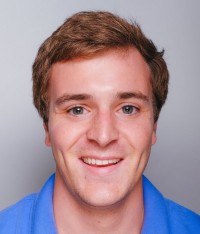 Wylie came to IDS in May as an Account Manager for IDS customers west of the Mississippi. He replaces Marc Hertert, who has transitioned into an Account Executive in charge of new sales in the same territory.
Prior to IDS, Wylie worked at Citrix Systems as an inside sales rep for two years before joining a healthcare startup in Durham called Bivarus. While at Bivarus, he managed a 20-state territory across the United States and within one year went from five customers to nearly thirty. He attributes that type of fast-paced working environment in helping him think fast on his feet and learn a lot of information in a short amount of time. He believes this type of skillset has helped prepare him for his current role at IDS.
"I have really enjoyed getting to know my customers and having the opportunity to learn more about their business," said Wylie. "I always like to be around people, so being able to travel and visit different dealerships has been a great experience. Probably the most rewarding part of my job is watching my customers grow their business and knowing that the IDS software plays an integral role in that process."
In his spare time, Wylie enjoys cooking and spending time with his wife and two dogs.