Accounting: New Multi Batch Updates in Bank Deposits
Accounting & Payroll
Update bank deposits allow multiple payment batches to easily be excluded.
Multiple Payment Batches (or Tills) can now easily be removed from the list of available Payments Batches when creating a Bank Deposit in G2's Update Bank Deposits, rather than having to remove them one line at a time.
This enhancement only affects G2 Users. 
To See the Improved Update Bank Deposits, user will need to be signed into G2.
In G2 Accounting> Accounts Receivable> Update Bank Deposits, The Bank Deposit Update screen will appear with all un-deposited Payment Batches listed on the left.
To delete multiple Batches from the list of Payment Batches that will make up this Bank Deposit, right-click on any of the Batch Numbers, and a choice window will appear, giving the user the choice of deleting this Batch or Multiple Batches.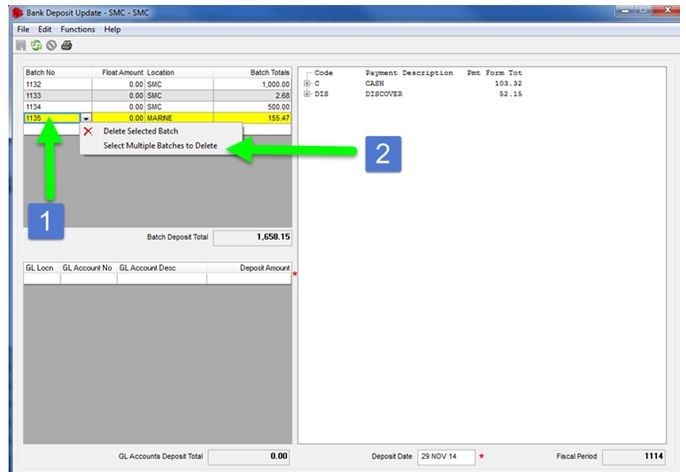 Now left-click on Select Multiple Batches to Delete and a window with a list of remaining Payment Batches will appear. Click on several of the Select boxes and the click on OK to remove the selected Payment Batches in one swoop.