Parts: Emailing Parts Invoices Now in HTML Format
Release 11.14.1
Parts Sale Email Invoice was converted from text to html format so that the emails looks properly formatted in all email client applications, including Hotmail and Gmail, without having to change any settings in the User's email client application.
In G2 Parts> Point of Sale> Sell Parts, create a new Sale, enter a Part to be sold and click on Accept Payment button. In the Take Payment window popup, select Cash as a Payment Type and click on the checkbox for Send Receipt via Email, and then click on the OK button.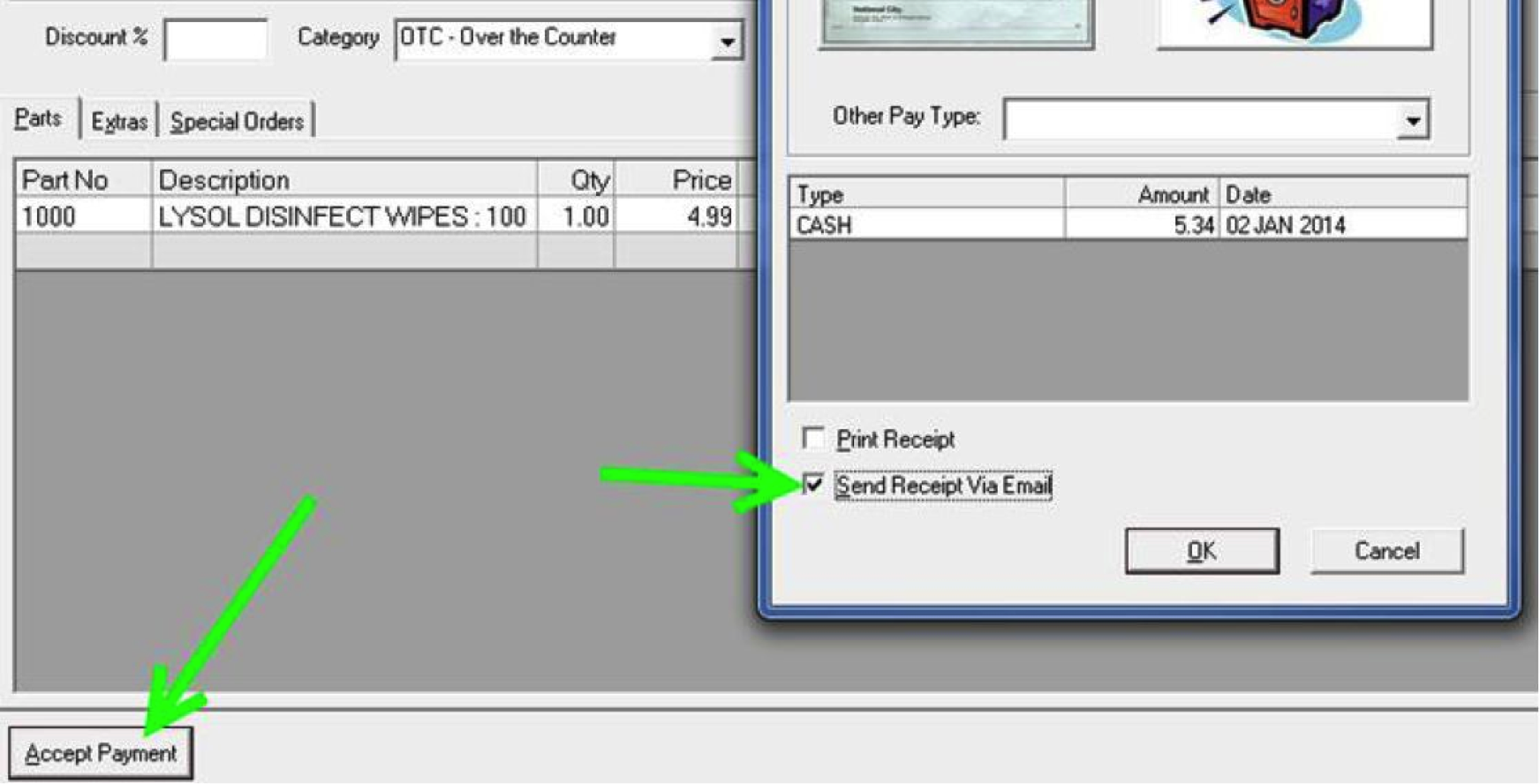 Then a window Email Parts Invoice pops up with the To: defaulting to the Customer's email address (Users can change this to their own email address to test this feature), then click on the Send Email button.