Parts: Skip Payment Window in Parts Sale if Invoice Total is 0
G2 – Parts
No Payment Processing Required if Payment Amount is Zero.
This feature applies only to G2 Users.
Run G2 Admin > Setup > Update Module Configurations, on the Parts tab, set the value for Config # 67 "G2-Suppress "Take payment" on zero valued parts invoices" to Y. (Null is the default value), and Save.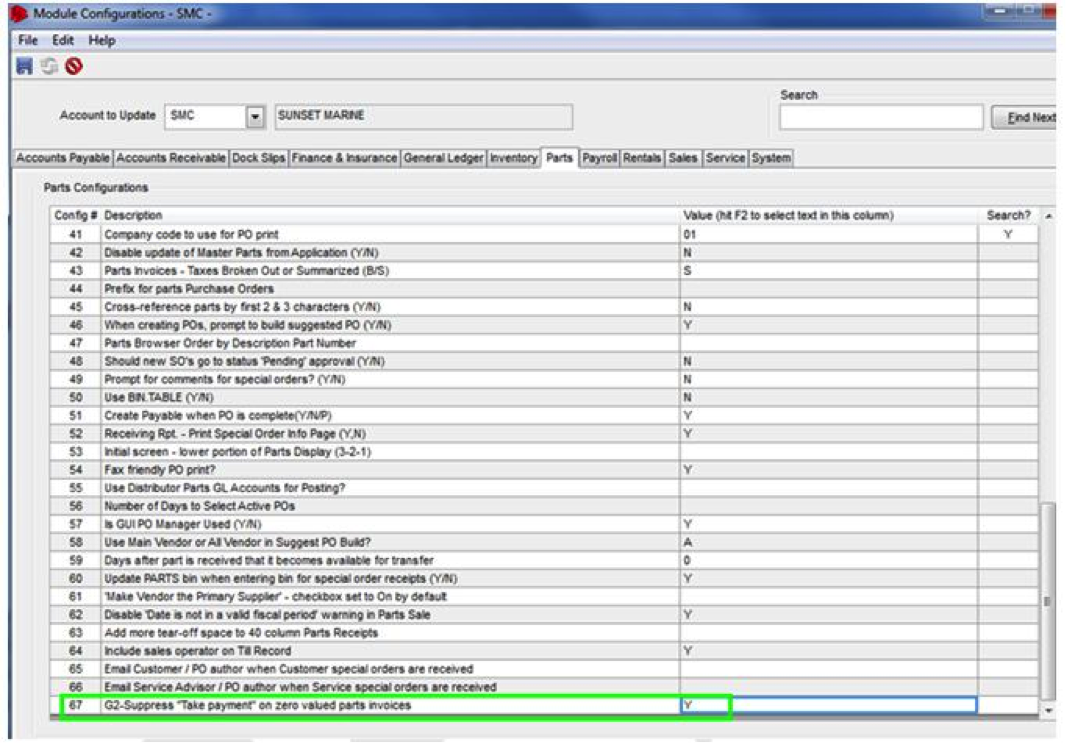 In G2 Parts> Parts Sales> Sell Parts, create a new Parts Invoice and enter a Part with a Quantity of 1 and then enter a part on the next row down for a quantity of -1 (a return) that has the same selling price as the first Part so that the net payment due is zero. Now click on the Save icon. User should be prompted if they want to take payment. If you answer yes, the Take Payment window will load
If you answer no, the Take Payment window will not load, but you will be prompted to print a receipt.