How to Pull Up a Report Listing the Parts Deleted from Work Orders
With the 12.2.3 release of IDS Astra (or higher), you can pull up a new parts report that lists all the work orders – open or closed – from which parts have been removed, based on a specific date range.
In G2, you can find the report on the Service reports menu, where it's listed as Work Order Parts Deleted. In traditional Astra, choose 4-3-2-34-20.
The report contains the following prompts:
From Date
To Date
Work Order
Part Number
User ID
Here's an example: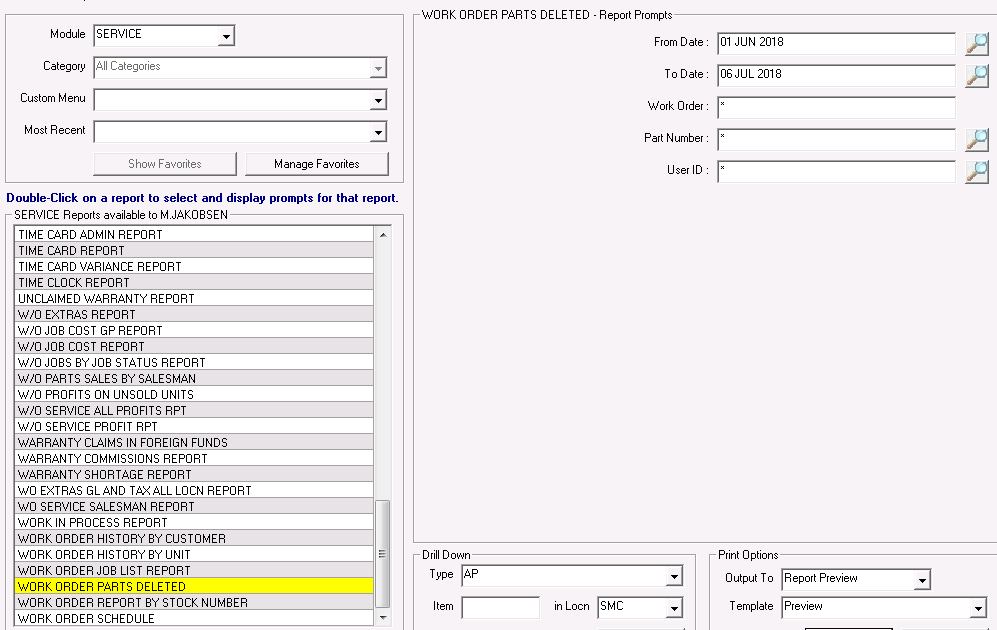 And the following columns:
Work Order number
Date
Part Number/Description
Job #
Quantity
User
Here's an example:

This report will show if the part quantity used is reduced or if the parts line is deleted from the work order.