Rob Decaire Joins IDS as Its Product Marketing Manager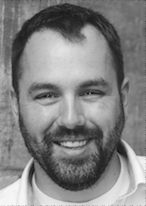 IDS is pleased to announce that Rob Decaire has joined the company as its Product Marketing Manager.
In this role, Decaire will collaborate with customers and various teams within the organization to bridge any gaps between them and ensure that IDS' product lineup meets customer expectations in every conceivable way – whether it comes to implementation, customer support or overall quality.
His top responsibilities will include helping each team connect with customers in a meaningful way, gathering customer feedback, ensuring that all customers use the product effectively and analyzing market conditions and competitor offerings to keep IDS relevant in the long run.
Though Decaire is slated to eventually take charge of every single initiative and special project at IDS, he will initially work with product owners and account managers to drive adoption and success for products such as AppOne, CRM 2.0, API, DealerTrack and Heartland.
Decaire's previous experience involves working at IDS' sister company, Axis, where he was very successful as a Product Manager for its Business Intelligence department. Before Axis, Decaire held a leadership role at a software company called IntelliResponse Systems.
When he is not at conferences or meetings with customers and prospects, Decaire will continue to work from Axis' office in Waterloo, Canada.