Sales: Deal Warranty Dates now Appear on G2 Work Orders
Release 11.14.4
Now when the Warranty Dates are entered in G2 Update Deals on the Finalize Quote tab, and the Deal is Saved, the Warranty FROM DATE and TO DATE will be written on the Dealer Options Work Order created by the Deal, if any, and on the Unit's data record.
This improvement only applies to G2.
To See the Warranty Dates on the Sold Unit's Dealer Option Work Order:
Run G2 Sales> Finance> Update Deals, and select an existing Deal with a Status of "SA" ("Sold, Available" which means Capped), go to the Finalize Quote tab and under Manufacturer Warranty Dates, enter a From Date and a To Date, then enter an M next to Warranty Type, and Save the Deal.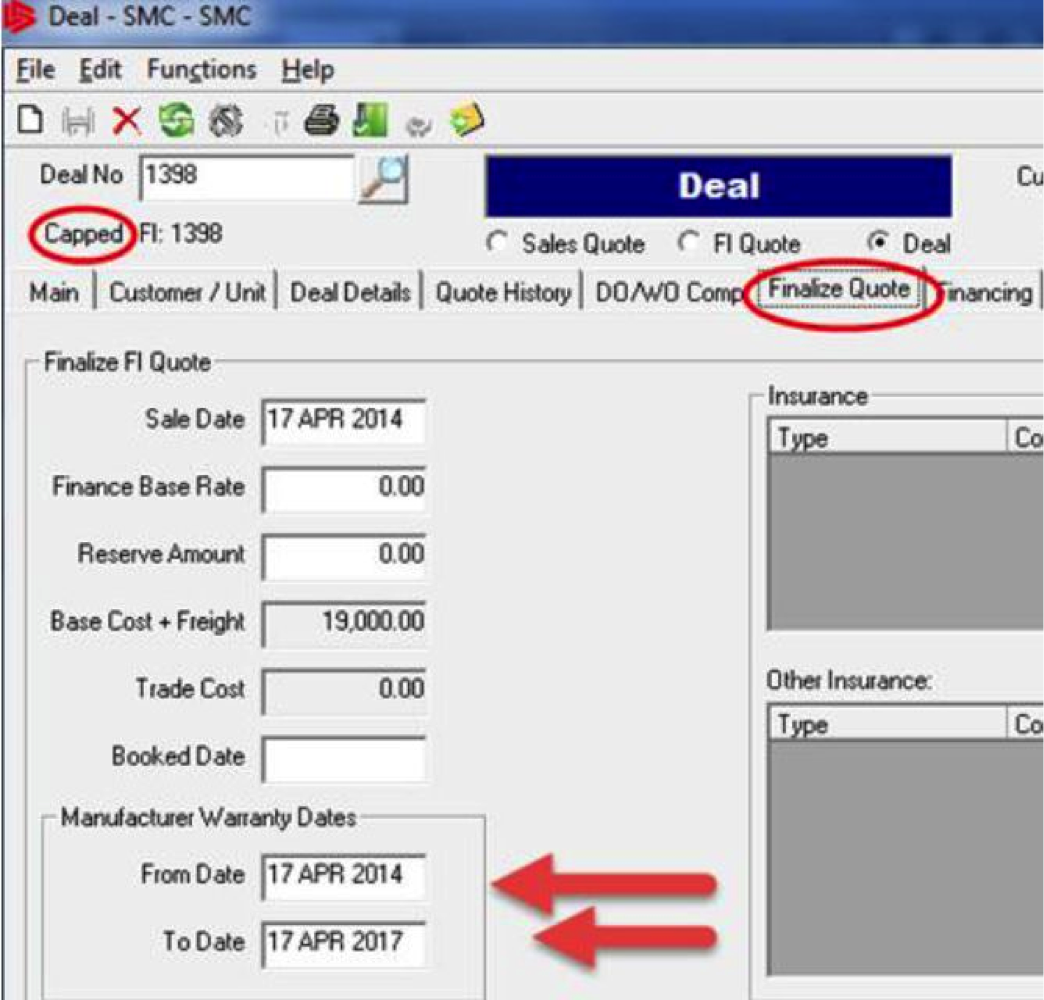 Now click on the Deal Details tab and then the Work Order tab, and get the Work Order # for any Dealer option Work Order (in this case, # 1917):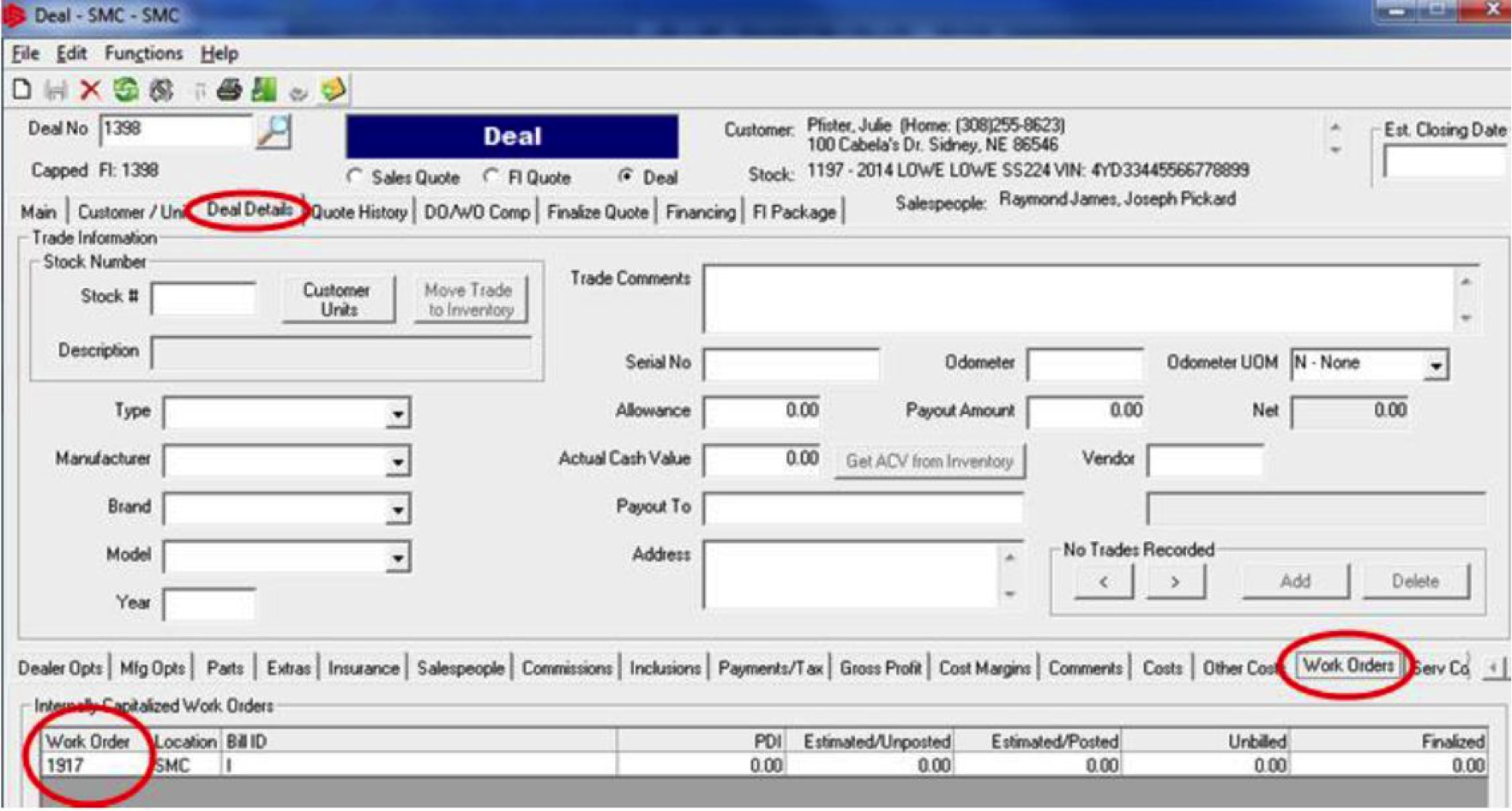 Now in G2 Service> Work Order> Update Work Orders, enter the Work Order # from the Deal, and click on the Service Contract Tab. The starting and ending dates will be visible in the Manuafacturer Warranty section and the starting date will be displayed (from the Unit's record) in the Unit description in the upper right of the Work Order – see the example below: