Sales: Extended Warranty Dates now Appear on G2 Work Orders
Release 11.14.4
The Extended Warranty details entered in the Customer Has section of the Customer record or in the Service Contracts section of Update Work Orders will be saved to the Customer record for that Unit, and thereafter will pull into Work Orders.
This improvement in only in G2.
To See the Extended Warranty Details Appear in a Work Order:
In G2 Service> Work Order> Update Work Orders, select an existing Open Work Order. Now right-click on the Stock # field and select Edit This Unit.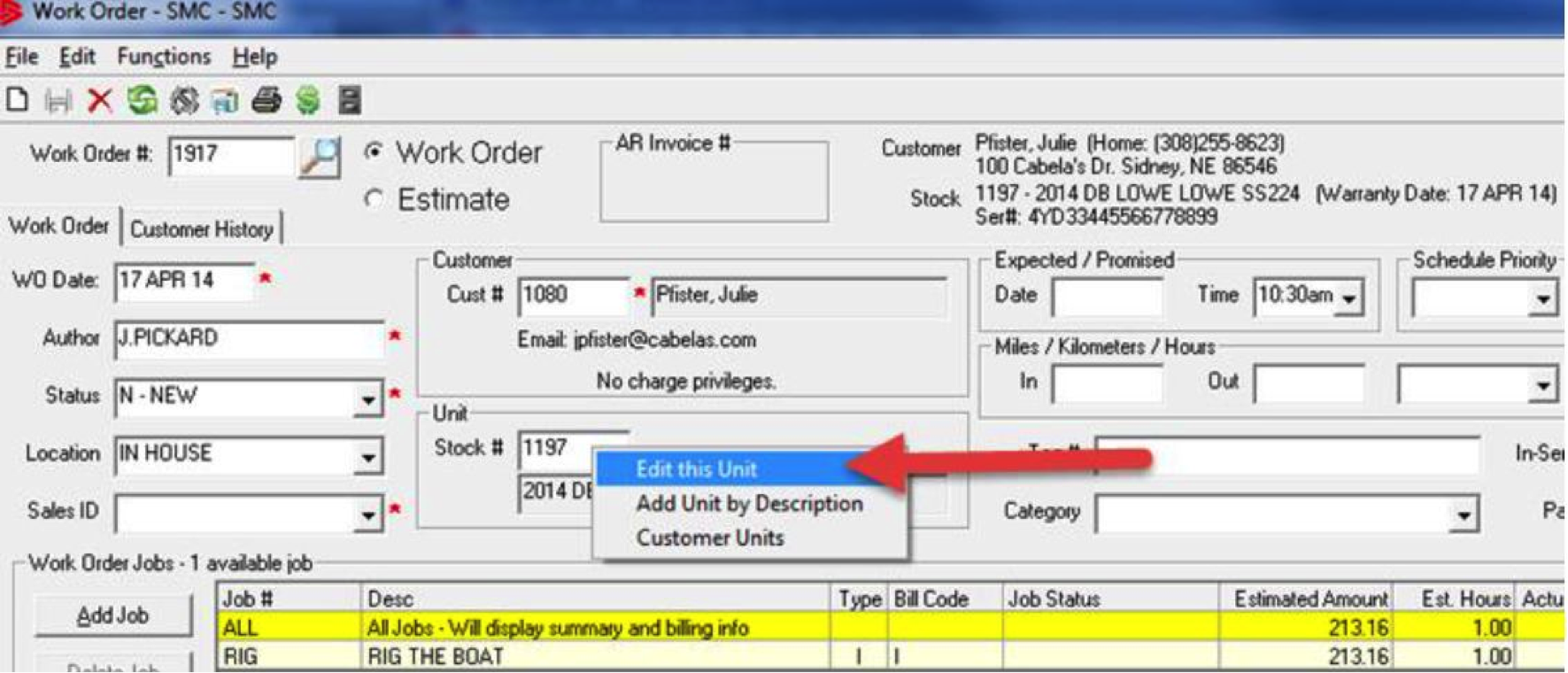 In the Extended Warranty area on the Customer Unit Information screen, enter the Warranty Date, Term, Deductible, EXTW Company and EXTW Number information. Then click on the OK button.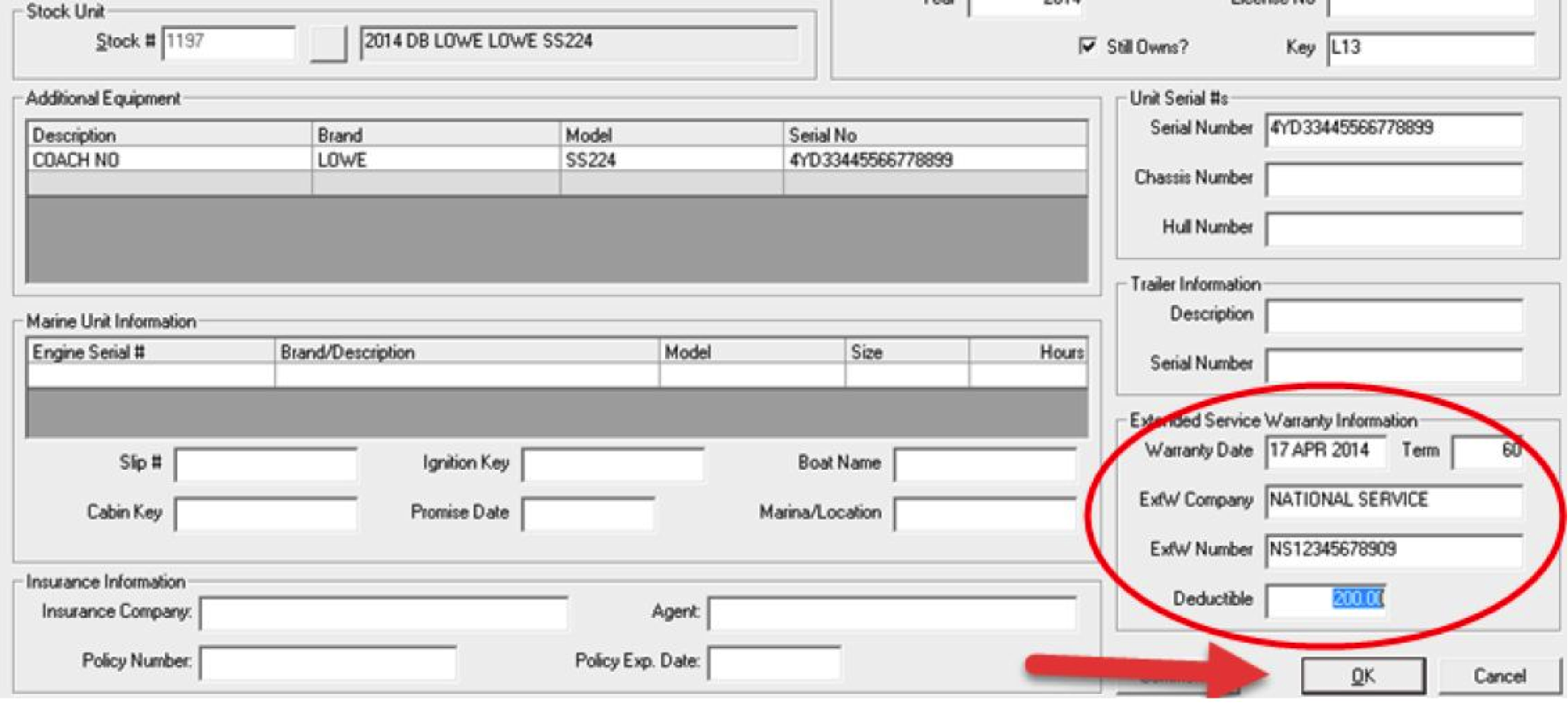 Now, back on the Update Work Order screen, click on the Service Contract tab and look down in the Extended Warranty area. The information you just entered should appear here on this Work order and all future Work Orders for this Customer and Unit.