Sales: New Warning Message Is Now Available When Quoting a Capped Unit
Release 11.14.4
Sales and F&I
Users are now able to show a warning when entering a capped stock # in a fi quote in G2.
FI Quotes will allow a User to select a Unit that has already been Capped in another Deal, for the purpose of taking a backup Quote or Deposit, in case, for example, the original buyer is not approved for financing.
However, it was requested that a warning message appear when this happens, in case there is a similar unit that the second Buyer could substitute in the Quote and then successfully convert to a Deal. This fix closes a loophole where Users were Converting Sales Quotes to FI Quotes and not getting a warning message. This change only applies to G2.
Note: Units with a Status of Final Sale (FS) from a Posted Deal will not be allowed on a Finance Quote and will be rejected.
To View the Warning Message when Entering a Capped Unit in Finance Quotes:
To make sure you are set up to Allow Quoting on Capped Units:
In G2 Admin> Setup> Update Module Configurations, click on the Finance & Insurance tab and make sure line 14 has a Y to the right – see below: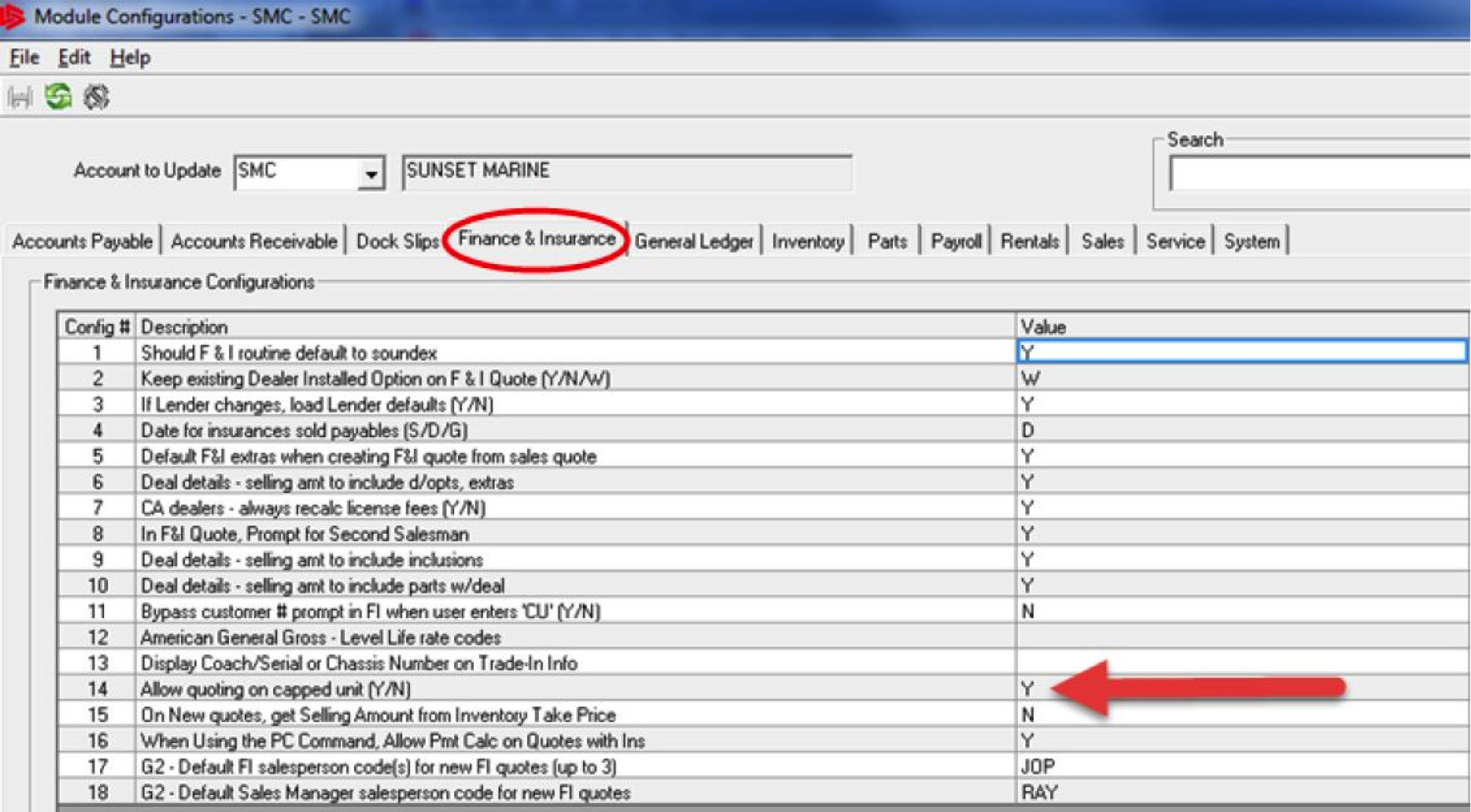 Then in G2> Sales> Update Sales Quotes, create a new Sales Quote for a Customer and select a Stock # with a Status of "SA" (Sold, Available which means Capped.) A Warning Message should pop up as shown below:
Note: in this case, the word Sold in the warning message means Capped and not yet Posted.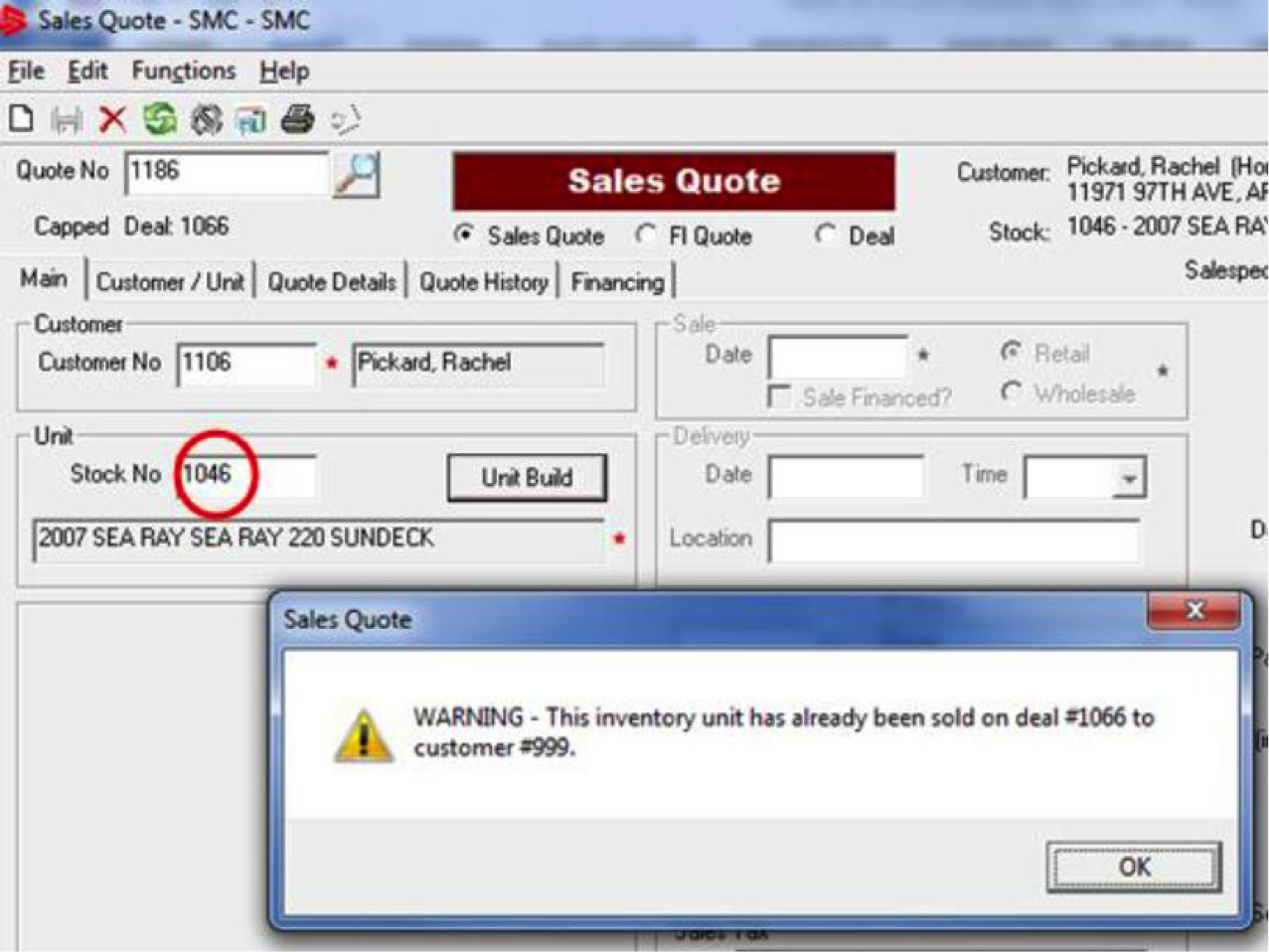 Now click on the OK button on the Warning Message popup. In the upper left corner of the Sales Quote screen, click on File and a dropdown should appear.
Select Convert to FI Quote, and you should get the Warning Message popup one more time before the Sales Quote is converted to a FI Quote.