Sales: Toggle Cost Display On and Off in FI Quotes
Release 11.15.4
Sales and Finance
Add ability to toggle cost details on or off in finance quotes.
It was requested that Finance Quotes have the ability to toggle the Cost Details off and on in various parts of the Update Finance Quote screens.
This feature is only available in G2.
In G2 Sales> Finance> Update Finance Quotes, and select an existing FI Quote with an Inventory Status of A for Available. In the Functions dropdown on the task bar, there is now a choice called "Toggle Details". It has been purposely left vague so that a customer seeing it will not know what it means; only the Users at the dealership should know what Toggle Details means.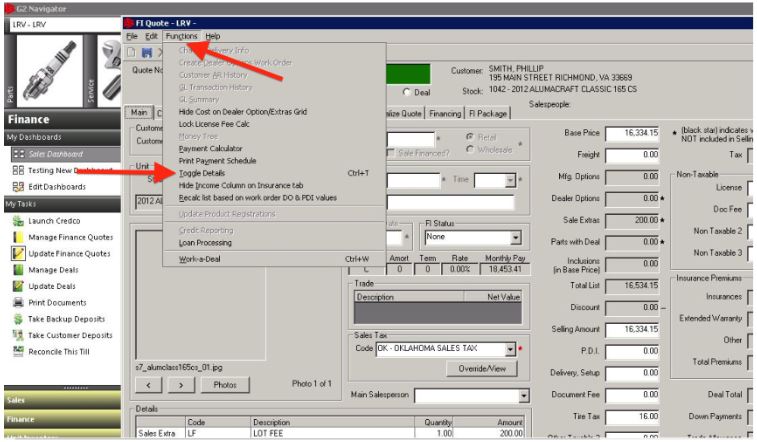 Note: The menu item does not tell you whether this feature is currently toggled ON or OFF; this is intentional. Only by toggling (using Ctrl-T), will it be clear to see if the show costs feature is currently on or off.
Based on the toggle state of the item, the following will be visible or invisible:
– "Unit Values" frame in the bottom right of the "Customer /Unit" tab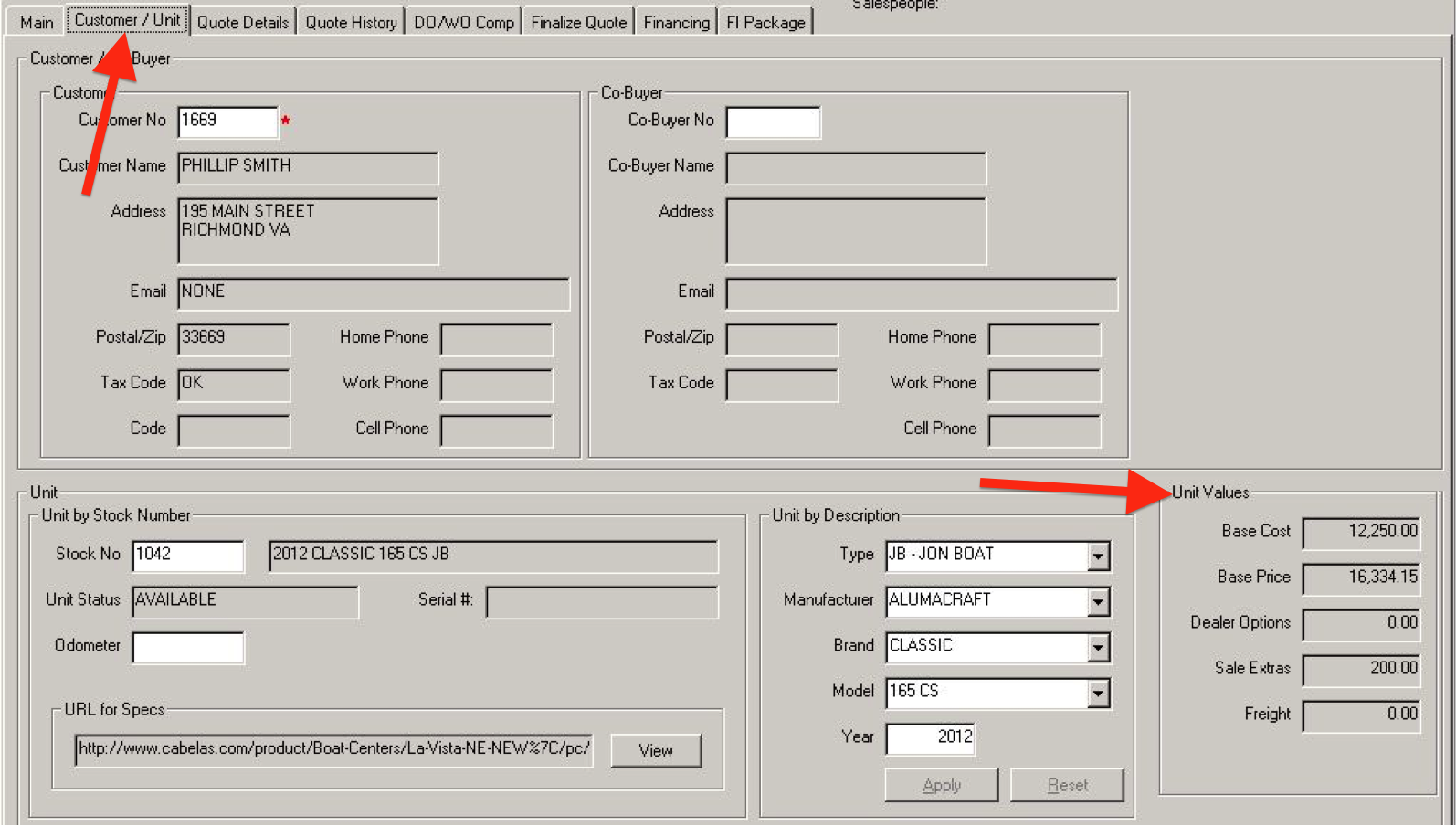 – "Cost" column in the Dealer Option grid of "Quote Details -> Dealer Opts" tab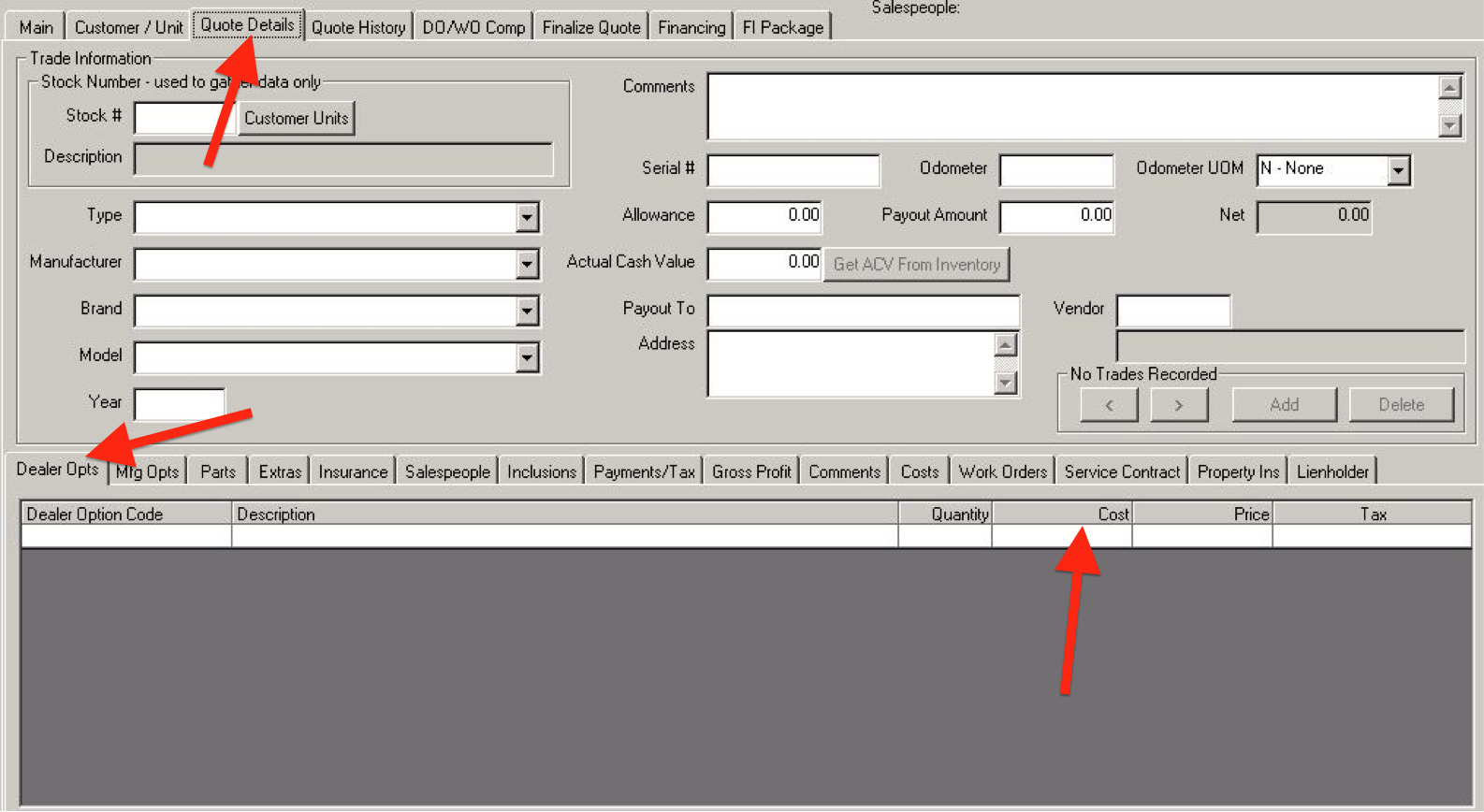 – "Cost" column in the Extras grid of "Quote Details -> Extras" tab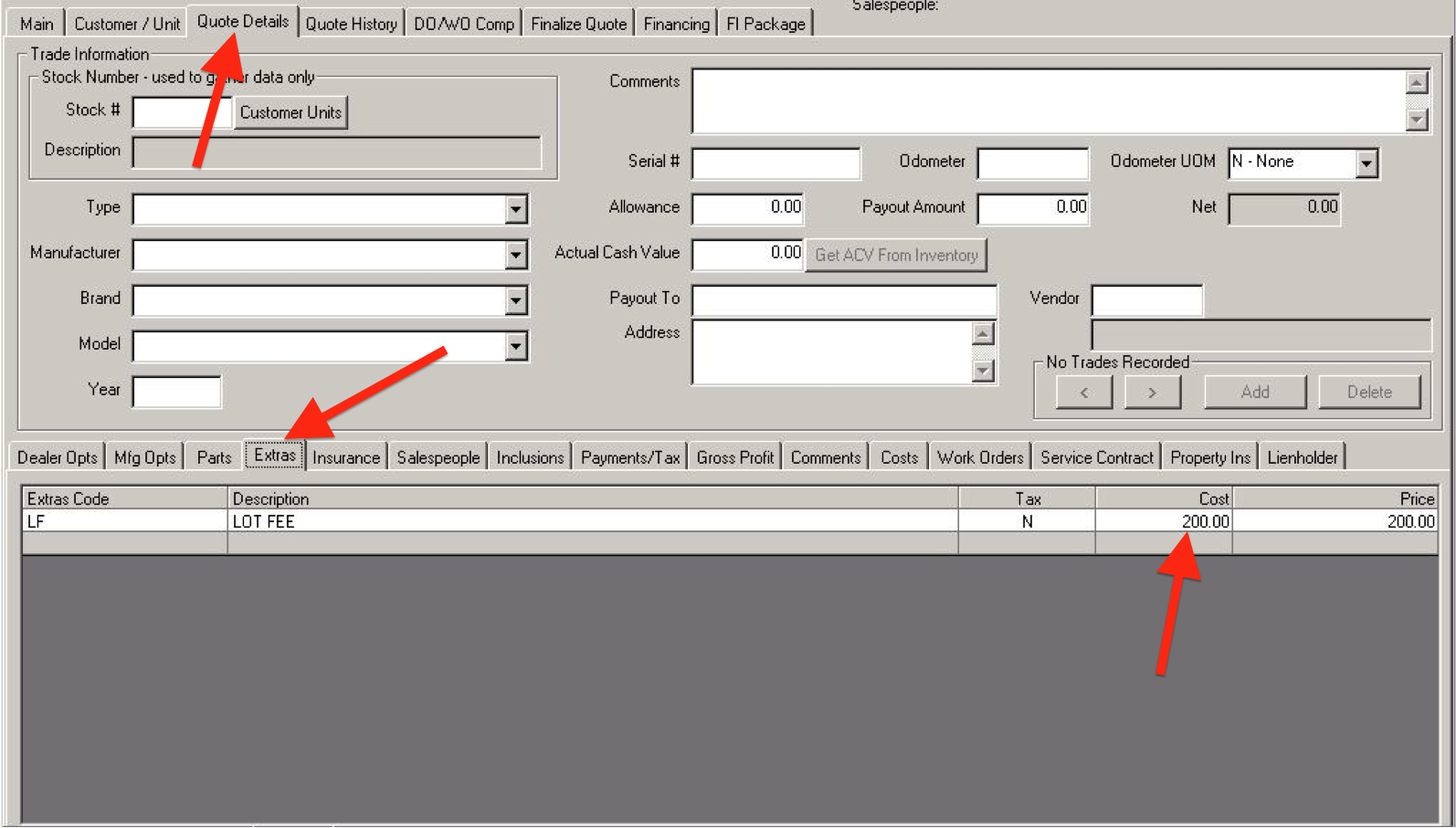 – "Income" column in the Insurance grid of "Quote Details -> Insurance" tab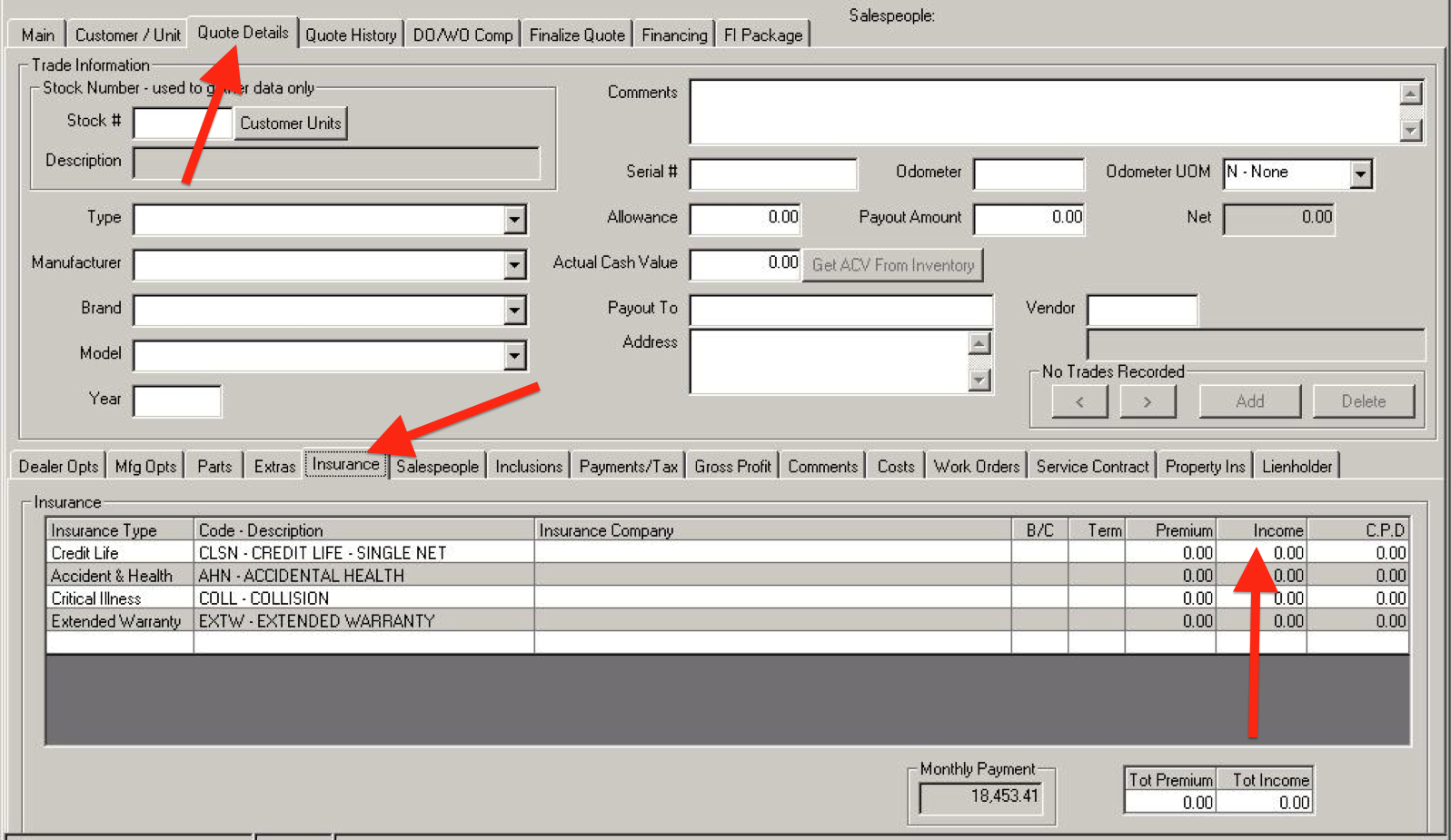 – "Compensation" columns in the 2 Insurance grids of the "Finalize Quote" tab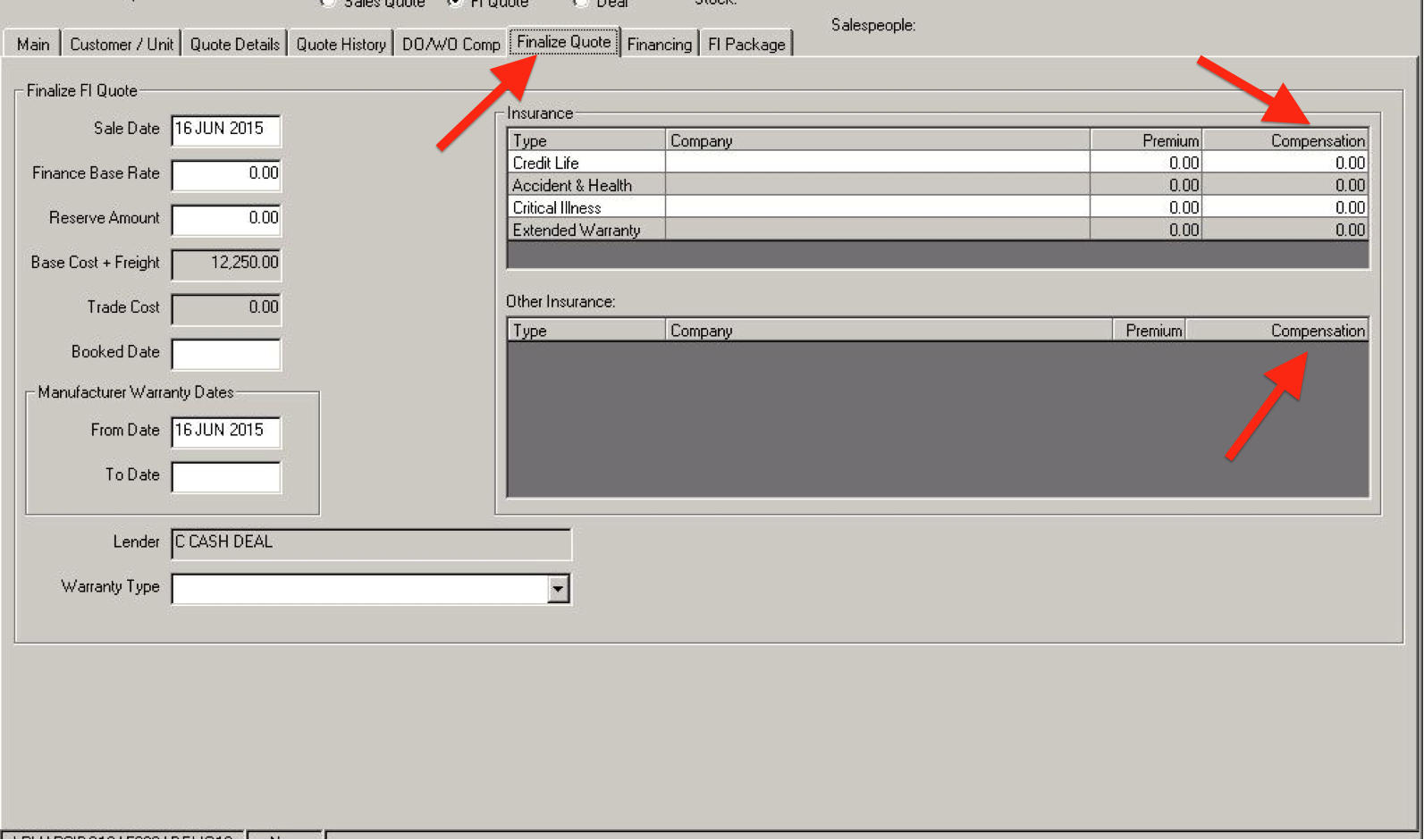 – "Cash Payment vs Proposed Financing" frame of the "Financing" tab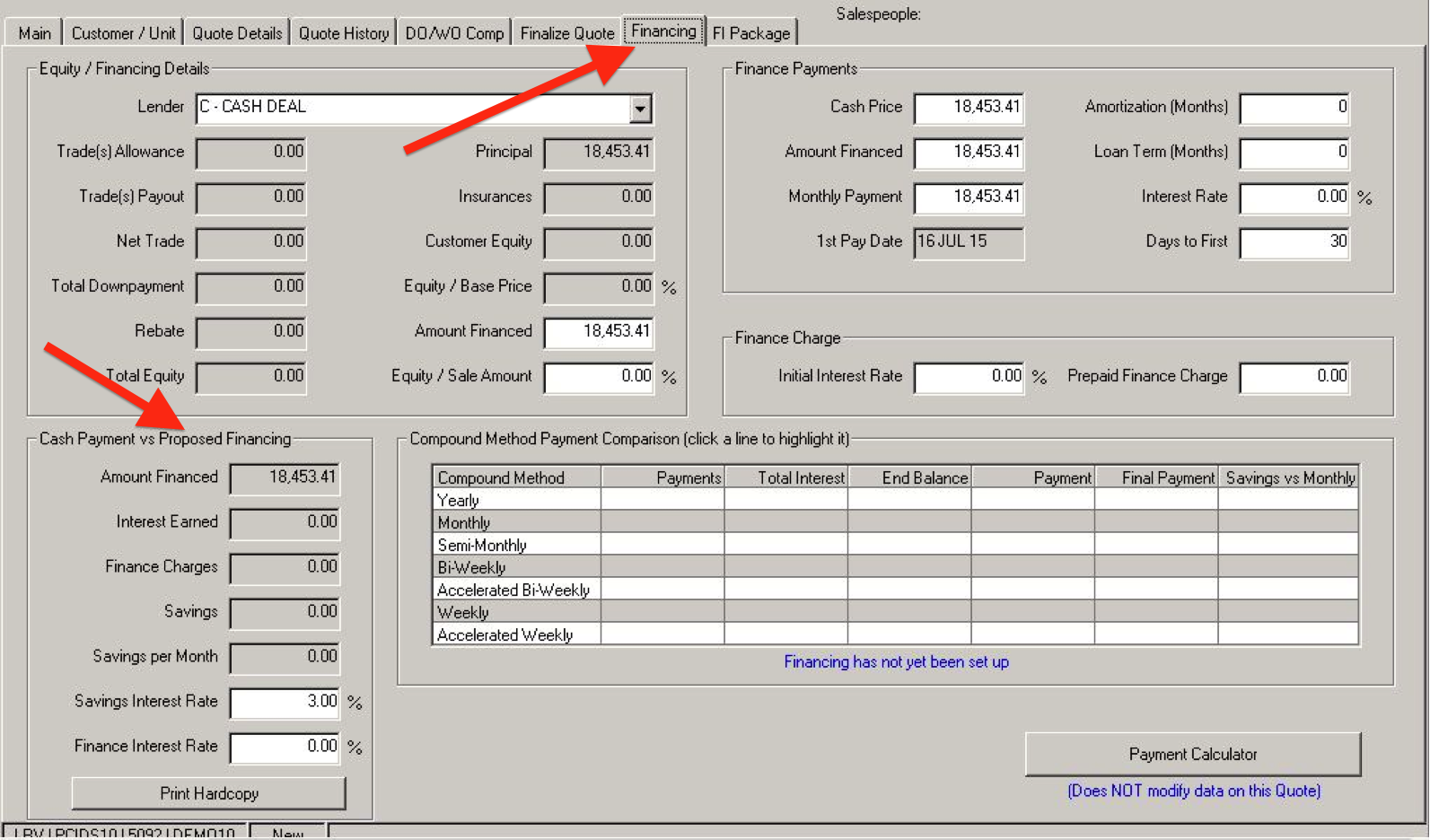 – "Total Interest", "End Balance", "Final Payment" and "Savings vs Monthly" columns of the "Compound Method Payment Comparison" frame of the "Financing" tab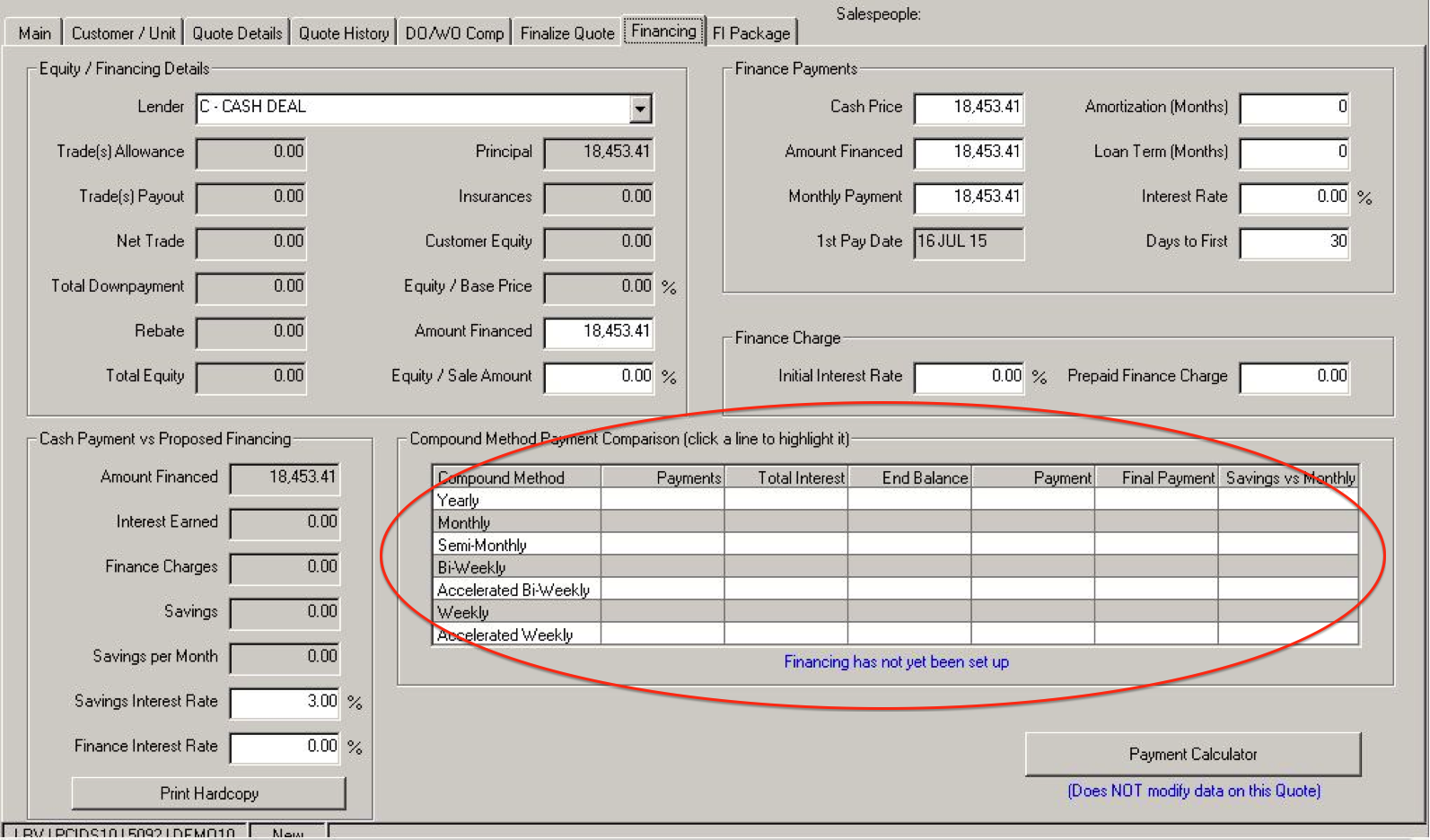 Try toggling each of these tabs in Update FI Quote off and on (by using Ctrl-T) and seeing the items listed above on various screens appear/disappear.