Sarah Haverstraw Joins IDS Operations Support Team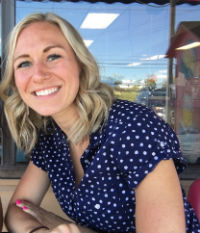 IDS is happy to announce that Sarah Haverstraw has joined its Operations Support team as the new Support Analyst, based in Washington State.
She comes from IDS' sister company DIS, where she spent the last three years training and supporting dealership customers. One of her areas of expertise was Parts and Service, which will definitely come in handy with IDS' customers, most of whom utilize its Parts and Service modules.
Prior to DIS, Sarah worked for three years as a technical support representative at a computer game company, resolving customer complaints and other issues.
"I'm excited to bring my construction dealership experience to the world of RV and marine dealers," said Sarah. "Working directly with customers has always been something I enjoy, and I look forward to continuing that with IDS."
Sarah's extra-curricular activities and hobbies include running, hiking, camping and soccer.