Scheduler: Mechanics Can Now Log onto Unscheduled Labour
Release 11.14.4
Each Location in a Dealership now has the option to allow Mechanics to login to unscheduled Jobs while they are in the Mechanics Login by entering or scanning in a Work Order Number or by Searching for a Work Order.
First check that this Configuration has been enabled by going to G2 Admin> Setup> Update Module Configurations, then select the Service tab, and make sure Line 155 "Allow Mechanics to Punch in to Unscheduled Labor?" has Y in the Values Column.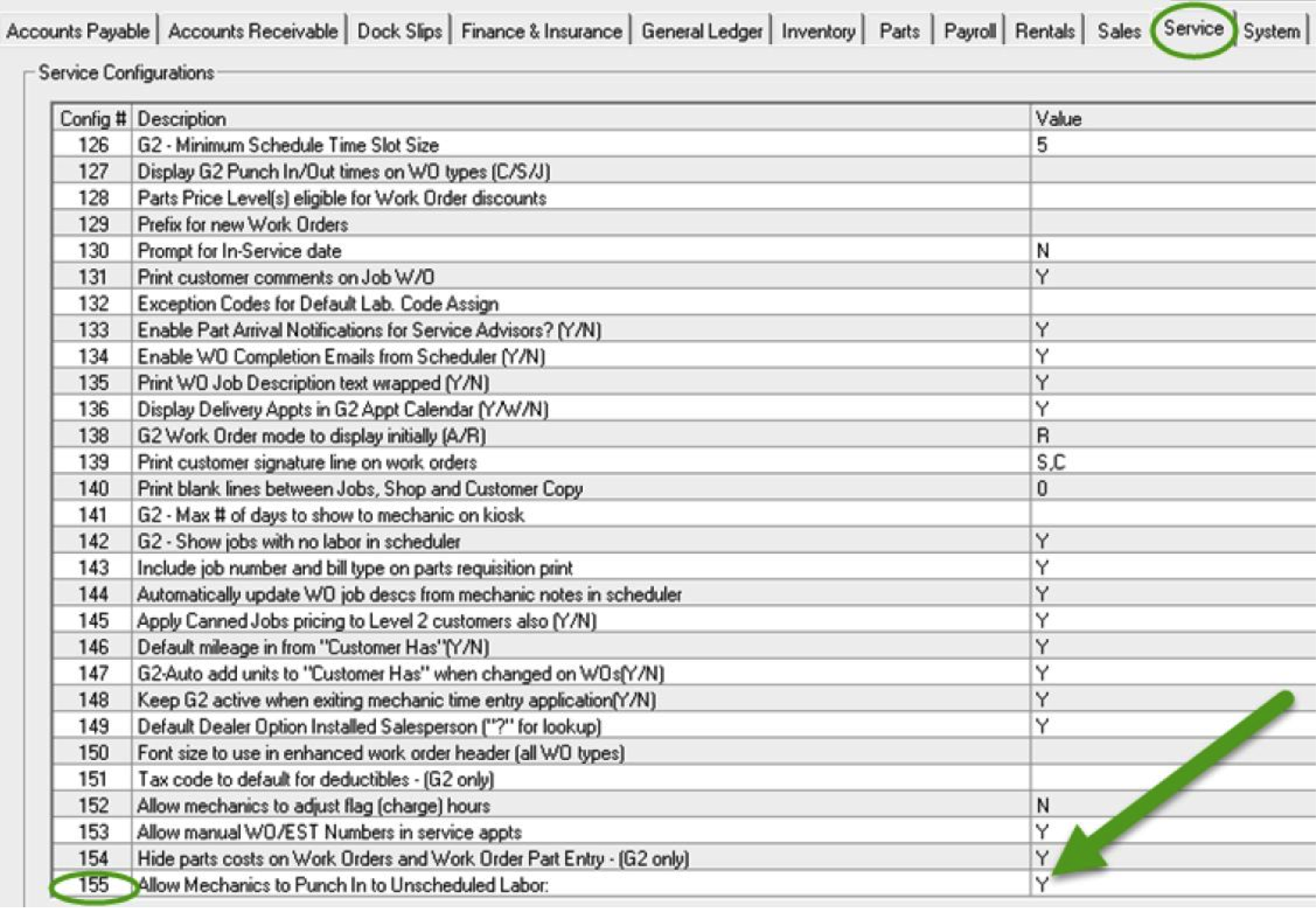 In G2 Service> Job Scheduler> LogIn to a Job, pick any Mechanic and log in. Notice there are two new buttons: Scan or Enter Work Order # and Search for a Work Order.
In Search for a Work Order, it will offer to Search by Customer Number, Customer Name, Stock Number, or Tag Number. Only those Jobs which are Unscheduled will be available for selection.
In the example below, Ted, after finishing his scheduled Jobs, decided to search for the current Work Order of a Customer he recognized in the Waiting Lounge.