Service: Add Attachments to Work Order and Estimate Emails
G2
Service
Add Ability to Attach Photos to Work Orders and Estimates Emails
It was requested that photos be allowed to be attached to emails in Update Work Orders, especially if a copy of the Work Order or Estimate and photos must be emailed to an insurance company.
This new feature is only available in G2.
In G2 Service> Work Orders > Update Work Orders> open an existing Work Order, click on the Email Work Order/Estimate icon near the top of the screen or click on Functions on the task bar and select Email Work Order/Estimate in the dropdown list. The Email Work Order/Estimate window should open.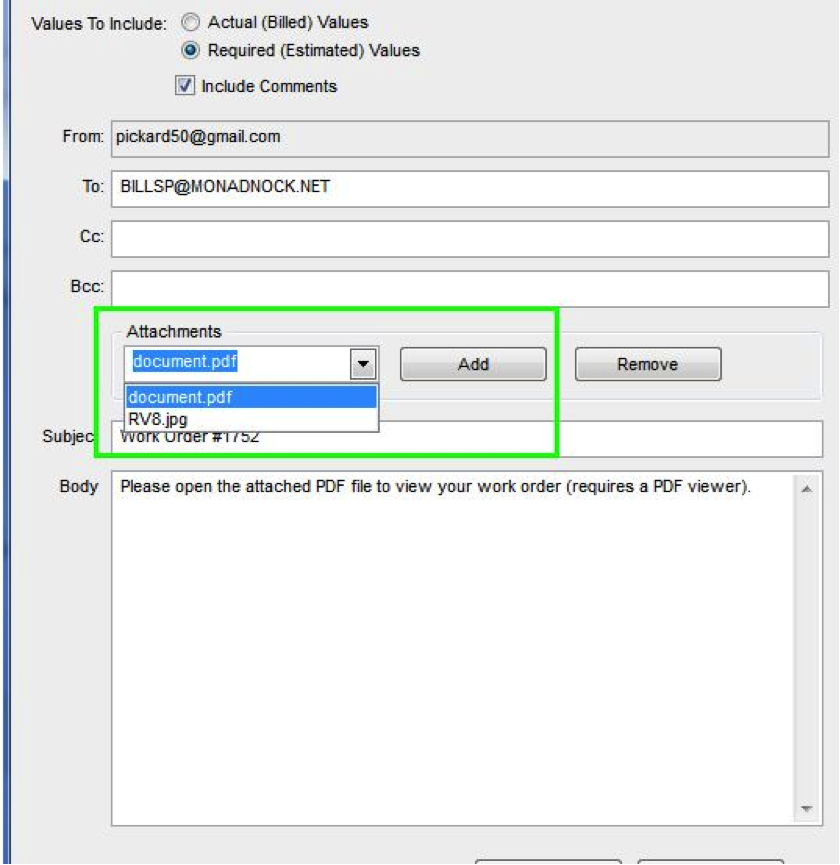 In the Attachments section, the document.pdf is a copy of the Work Order or Estimate. Click on the Add button to add a photo (or another document). Notice in the example above, there has already been a photo (RV8.jpg) added to the email attachments.