Service: Appointment Details now Appear on the Work Order
Release 11.14.1
The appointment date & time is now written to work order from scheduler.
When an Appointment is converted to a Work Order in the Appointment Scheduler, the Appointment Date and Time are now written on the Work Order. If an Appointment was not entered through the Appointment Scheduler, the date and time can be entered in manually in Update Work Orders.
This feature is only available in G2.
To see an Appointment Date written to a Work Order, users will need to open  G2 Service> Job Scheduler> Appointment Scheduler, create a new Appointment, save it and then Convert the Appointment to a Work Order.
In G2 Service> Work Order> Update Work Orders, open up the Work Order and the user will notice that the Appointment date and time were written in the upper right corner – see the example below: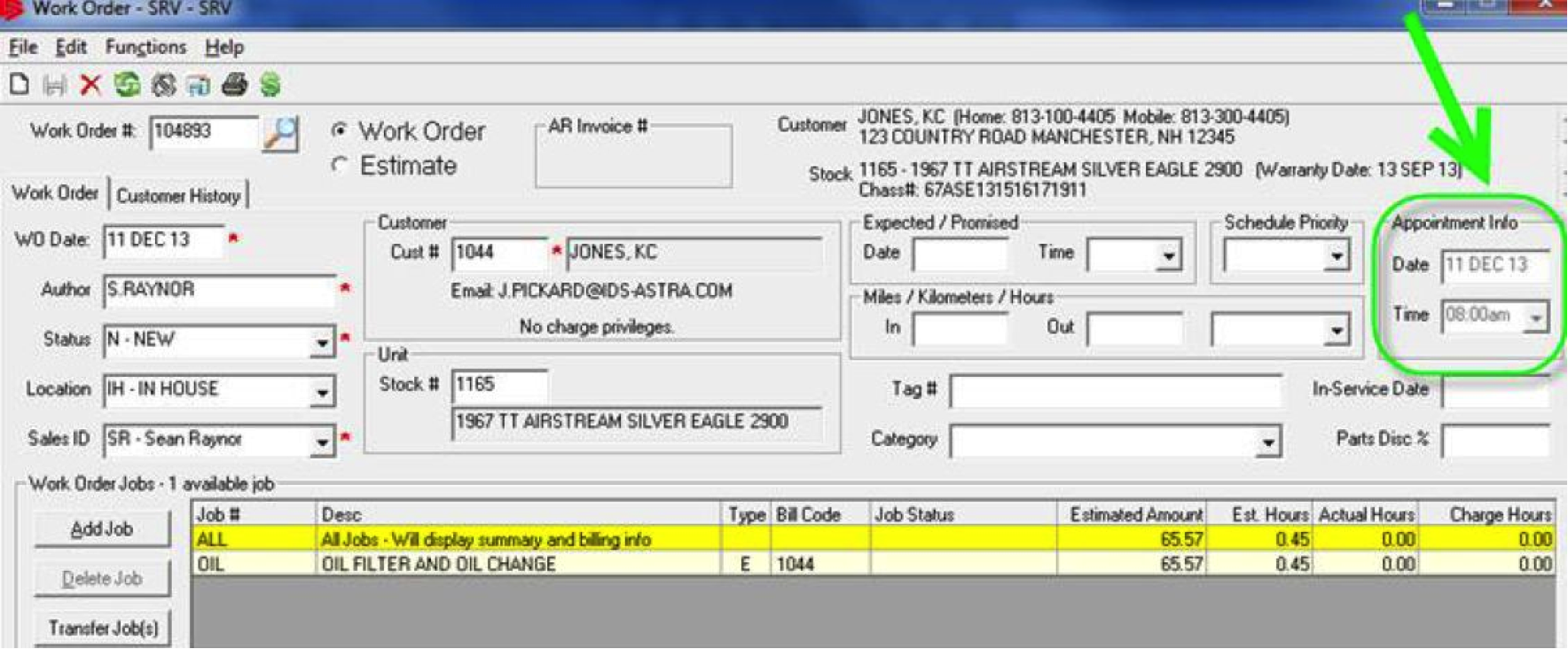 Note: If the date and time were from the Appointment Scheduler, they cannot be changed on the Work Order. However, Appointment dates and times entered in Update Work Orders can be changed or deleted.