Service: Hiding Parts Cost on G2 WO Parts Tab
Release 11.14.4
Users may now hide parts costs on G2 work order screens based on configuration setting. This option allows the Dealership to decide whether to hide Parts Costs on the G2 Update Work Orders and Add Parts to Work Orders screens. This improvement is for G2 only.
To Try Out this Feature:
In G2 Admin> Setup> Update Module Configuration, click on the Service Tab. and on line 154 "Hide parts costs on Work Orders and Work Order Parts Entry – (G2 only)?" make sure the Value is set to Y, and Save.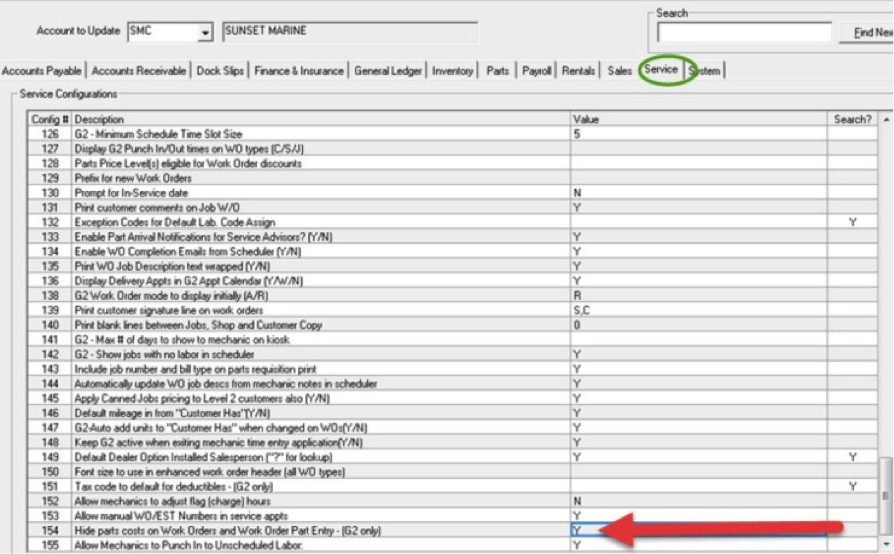 In G2 Service> Work Order> Update Work Order, open an existing Work Order, click on the Parts tab, and the Cost column for all Parts should now be blank.