Service & Warranty — New Features and Enhancements
A. New Features and Enhancements
Unpaid Work Orders
Prior versions of G2 only included work orders that have not been finalized in the
Manager. A configuration setting has been added to also include work orders
that have been finalized but still have an unpaid customer balance. This will
simplify follow up and collection of outstanding balances.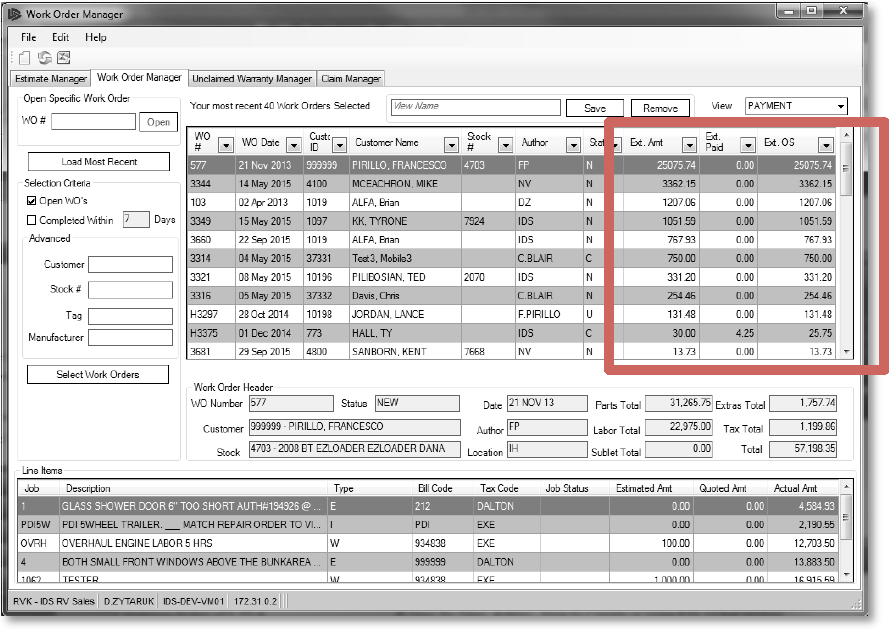 Manufacturer Warranty Date
Customer unit information ("Customer Has') now provides for Manufacturer
Warranty Date as an optional field.
Appointment information
Appointment information is now also included in the printed work order.