Special Order Manager Now Displays Special Order Status
Parts
Special order manager now displays special order status.
An option to display the Special Order Status in a column on the Special Order Manager's detail grid was requested and has been implemented.
This new feature only affects G2 Users.
To See the Status Displayed in Special Order Manager, users will need to log into G2.In G2 Parts> Purchasing> Manage Purchase Orders, left-click on the Special Orders Manager tab. Edit the columns in the detail grid by right-clicking on any of the column labels and click on Choose Columns in the pop-up .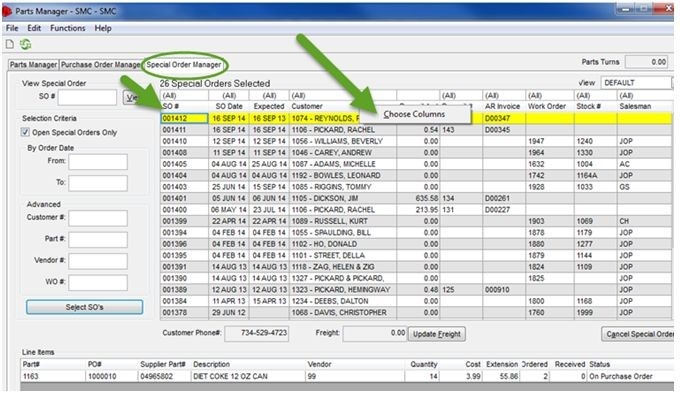 Then Click on the Status check box to add a column for Status; (users will probably have to uncheck a check box (or two) for the Status column to fit in the detail grid.) Now left-click on the Save As button, give the custom View a new name, and close this pop-up.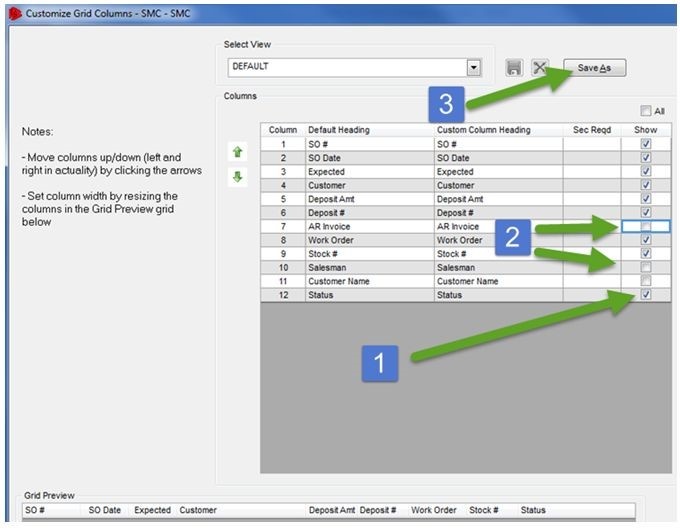 Now back on the Special Order Manager screen, if necessary, click on the Name that was saved for the customized grid layout and the Status column full of data should appear.