Parts: Specific MFG Parts Updates Now Available in G2
A Miscellaneous Parts Conversion is now available in G2 that will load in Price Files from various Parts Suppliers.
This new utility in G2 only affects G2 Users.
In G2 Parts> Utilities> Update Parts from a File. A window labeled Update Parts from Disk/Download should appear; select a Conversion Name by right-clicking on the field and selecting the conversion for the desired Supplier from the list.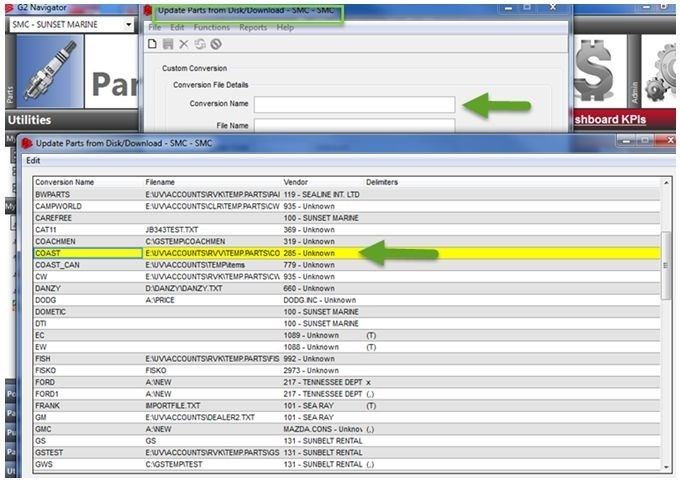 Next continue to answer the other key prompts, such as the File Name, Vendor Number, Update List Prices?, and Add New Part Numbers. Click on the Import File button; after a few minutes, a small window should pop up announcing the Import was successful.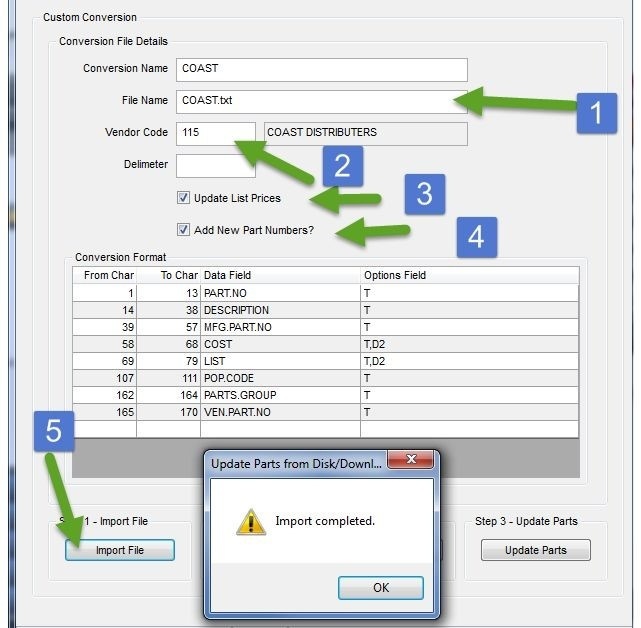 Next, a preview of the Parts List can be viewed and the final step is to click on the Update Parts button.