Step by Step: Using Parts Transfer Approval Process
PURPOSE
Allows parts personnel to control inventory more efficiently.
Astra Product
G2 – Parts – Purchasing – Launch Parts Transfer Approval
Astra 1-1-2
Process 
Before you begin, make sure a valid GL account has been set up in Traditional Astra. This can be completed in menu 1-1-2. Field 12. 
Select Parts from the G2 navigator. Select Purchasing. Then click on Launch parts transfer approval.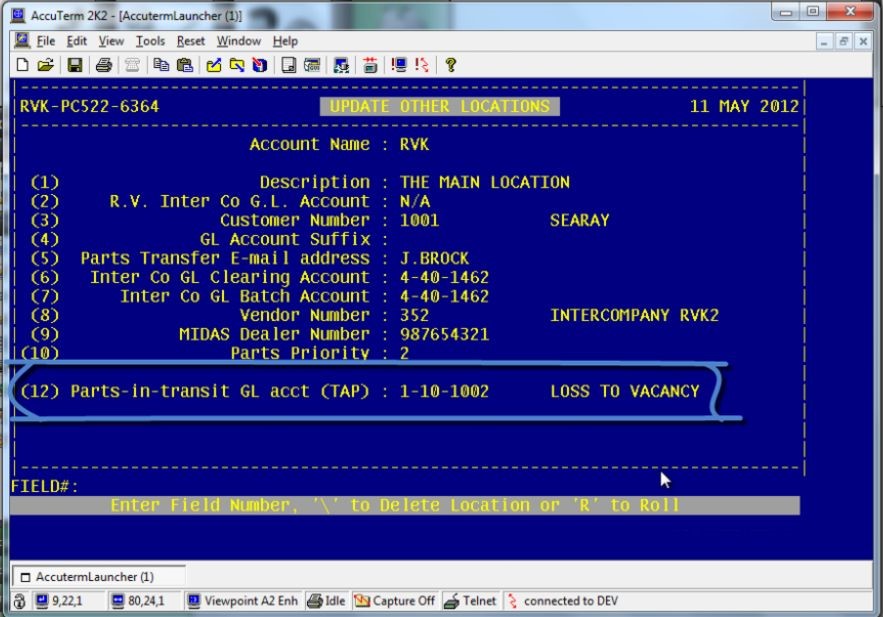 When the form opens up, G2 will automatically assign a TAP number. The first step is to enter the "From" and "To locations".
The user will then enter in the part number by clicking on the space right under the words "Part No".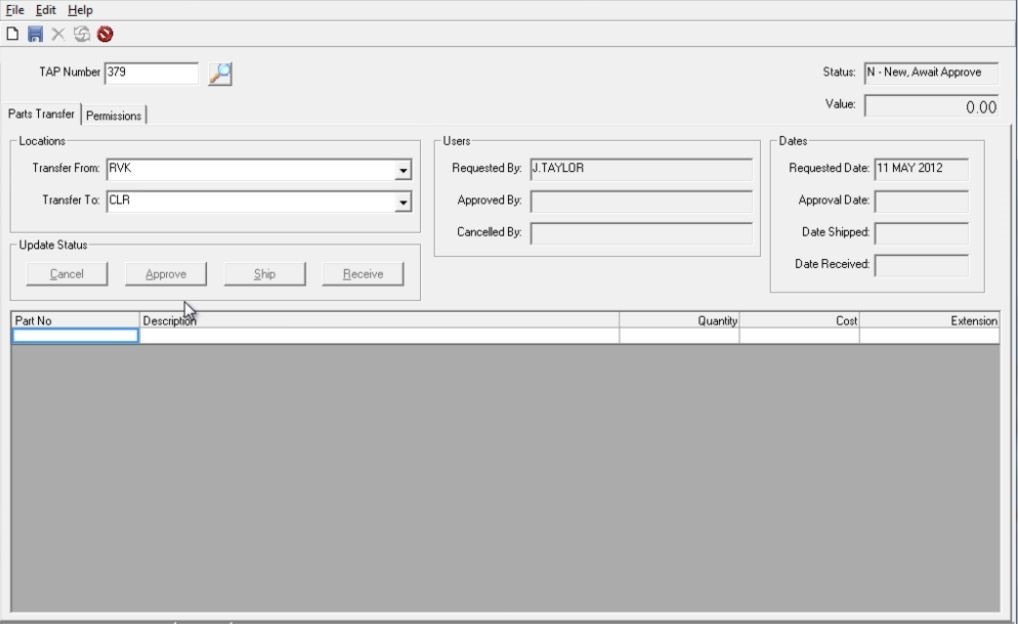 Once a part number is entered into the TAP screen, a user may right click on that part for further options.
Such as: delete row, delete all rows or the user may search for a part.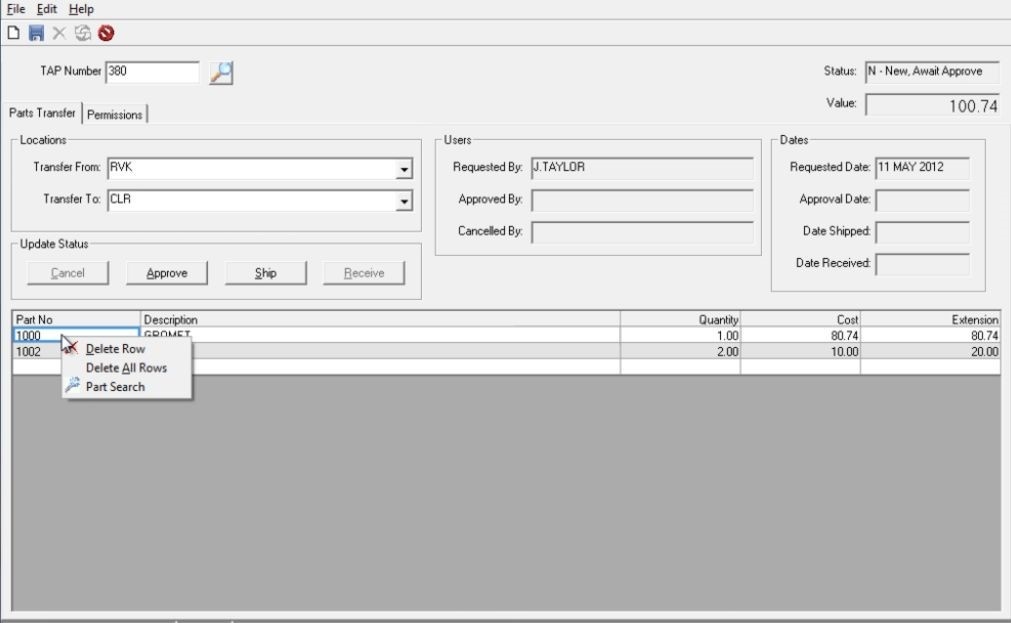 When a part number is highlighted, the bottom of the screen will display the quantity on hand, the "from location" and the "to location".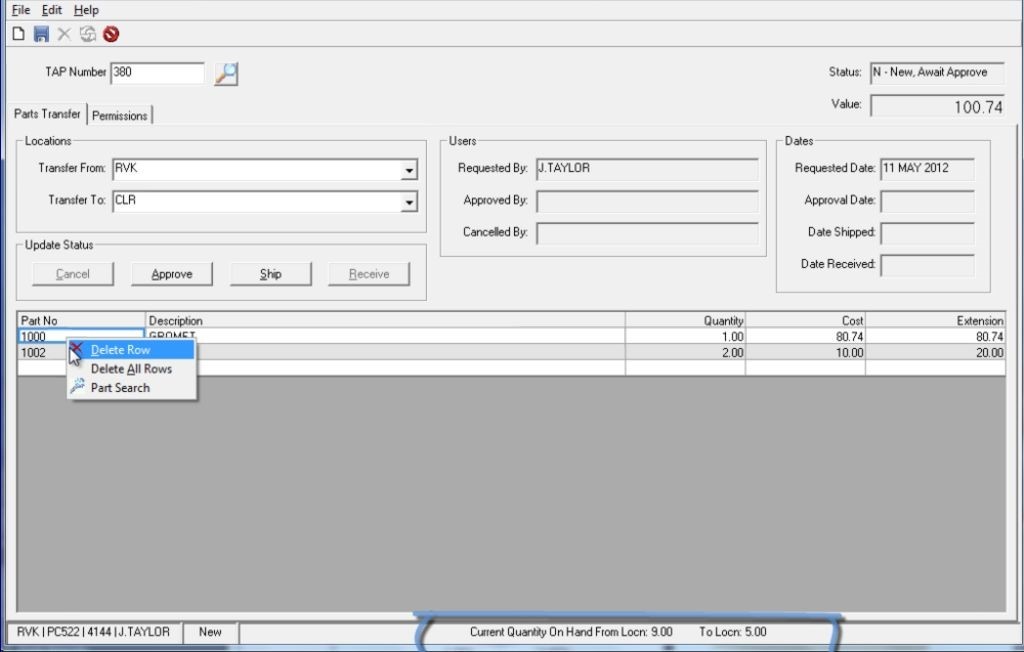 When all parts have been entered, it will be time to approve the parts transfer, providing the user has security to approve the transfer.
Click the approval button. A confirmation window will display.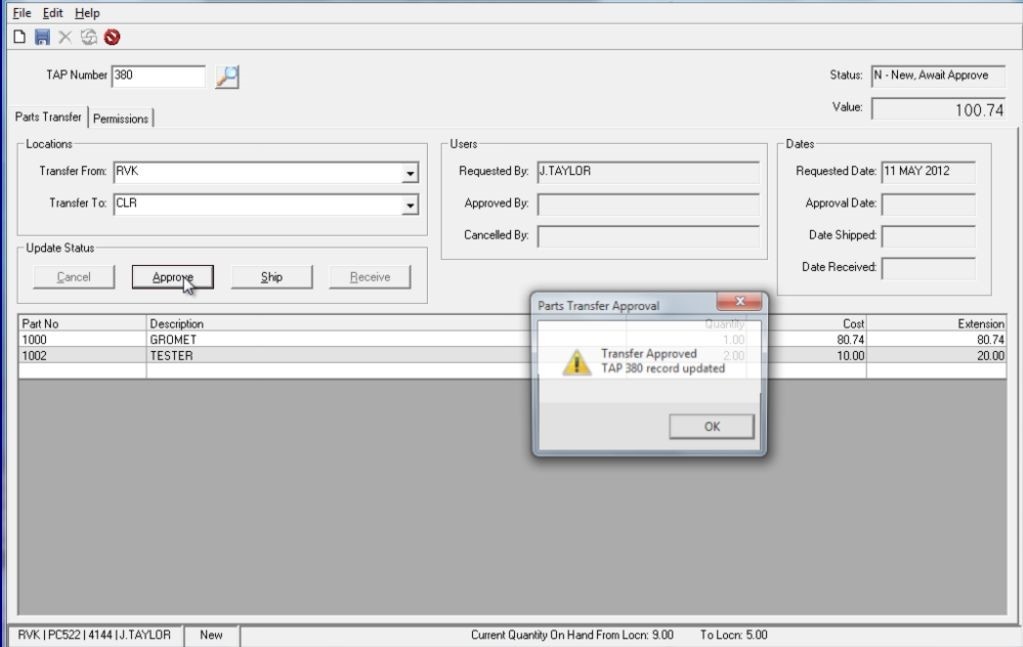 If security is not set to allow a user to approve the transfer, the user will need to save the TAP and make note of the TAP number. An admin with proper security will need the TAP number to approve the transfer.
Alternatively, the user may be given permission to approve the transfer.
By clicking the permissions tab at the top, a user can be given permissions by selecting the username and assigning the proper permissions.
Permissions assigned here are specific to the parts approval process and will not affect any other G2 securities.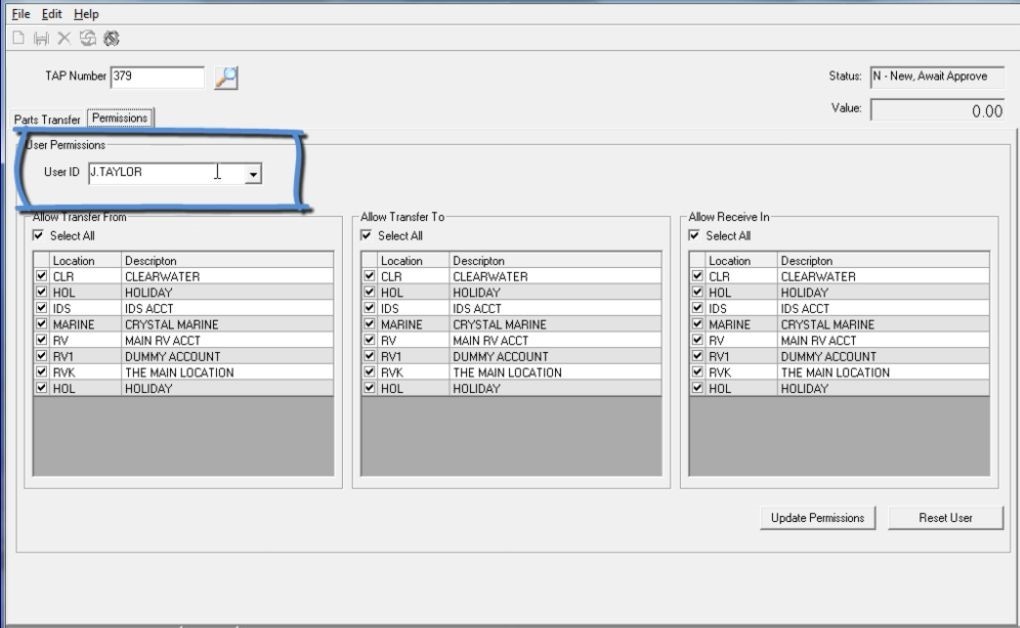 Click the ship button. A confirmation number will be displayed.
The TAP number will need to be written down for the parts transfer to be received at the "To location".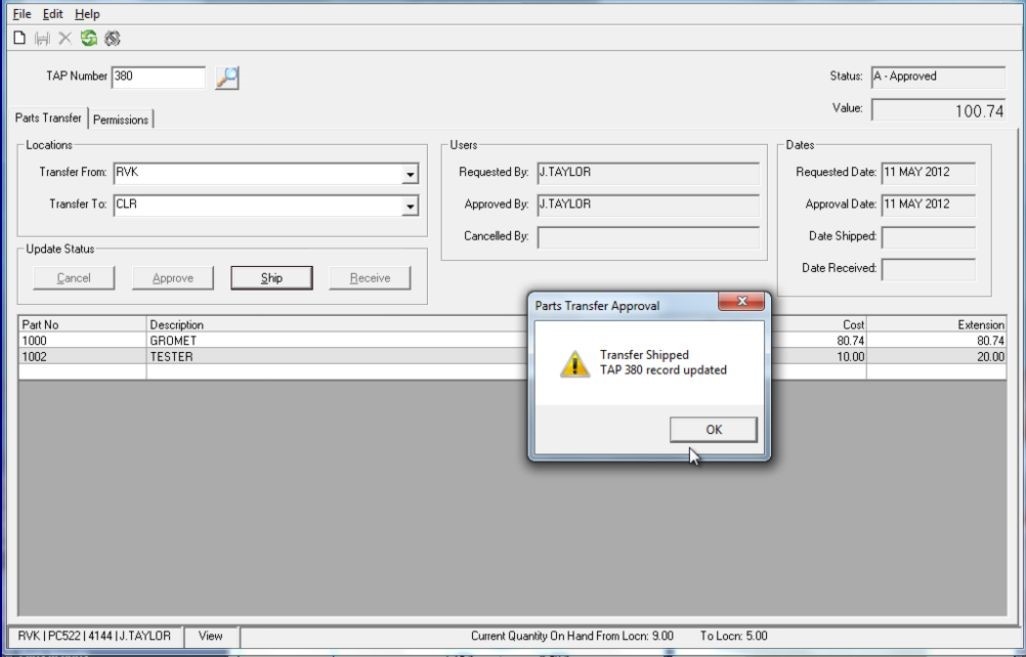 To receive the TAP, make sure the user is logged into the "To" location. In G2, the user will select Parts from the G2 navigator. Select Purchasing. Launch parts transfer approval.
 Enter in the TAP number and click the "Receive" button.
 *Special note: A transfer may only be canceled if the status is new or approved. Once a transfer has been shipped it may not be canceled.