How to Submit Your Ideas on Improving the IDS Products
As part of the new IDS Customer Portal, you can now submit your ideas on how to improve the IDS products – as well as review and vote on suggestions from our dealership community. We call it the Idea Portal.
To access our Idea Portal, simply log into the IDS Customer Portal at portal.ids-astra.com and click on the "Submit an Idea" icon. If you need help accessing the new IDS Customer Portal, take a look at this help document.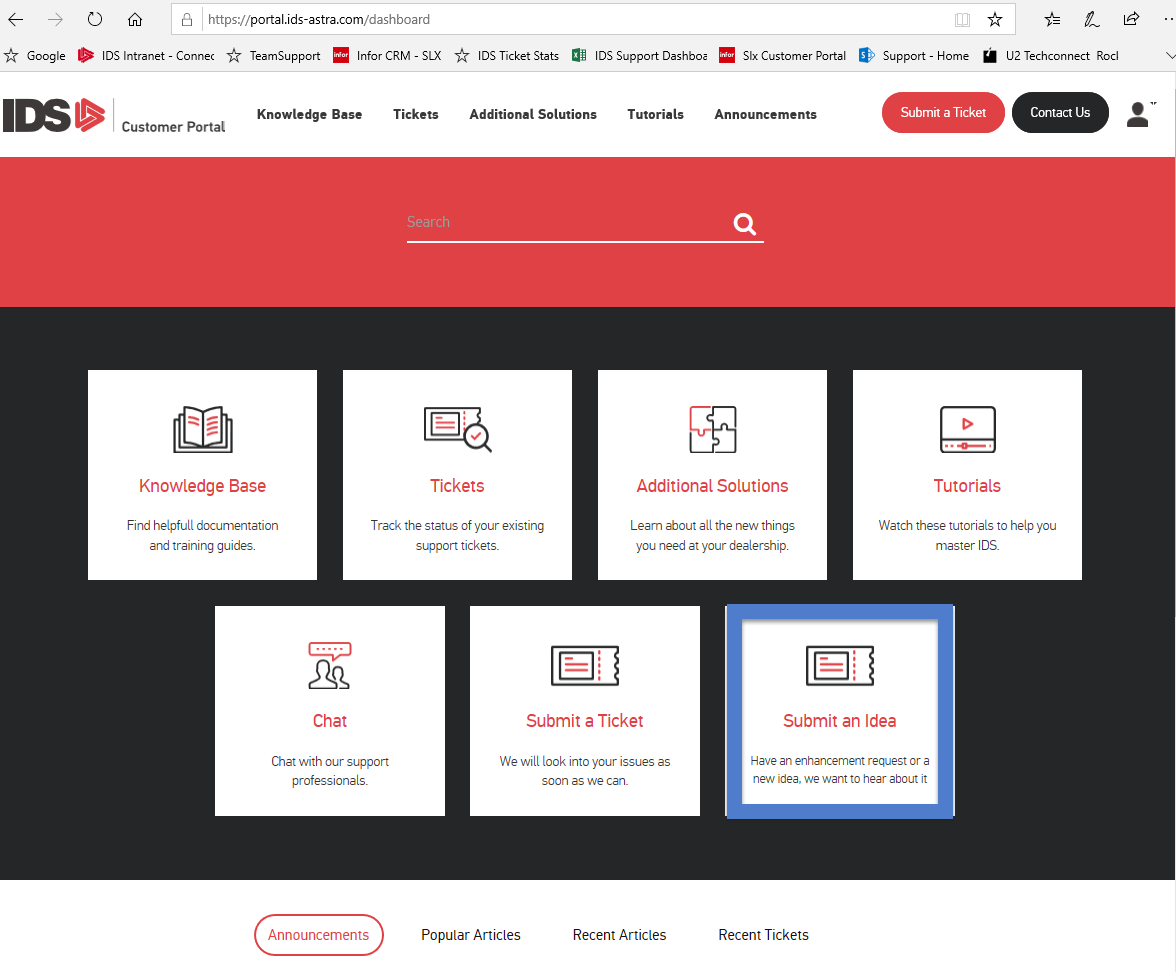 Once you are in the Idea Portal, you can:
Search to see if there is a similar suggestion.
Submit a new idea, by clicking the "Add a new idea" button and completing the form.
Review other idea and click the "Vote" button to support the idea.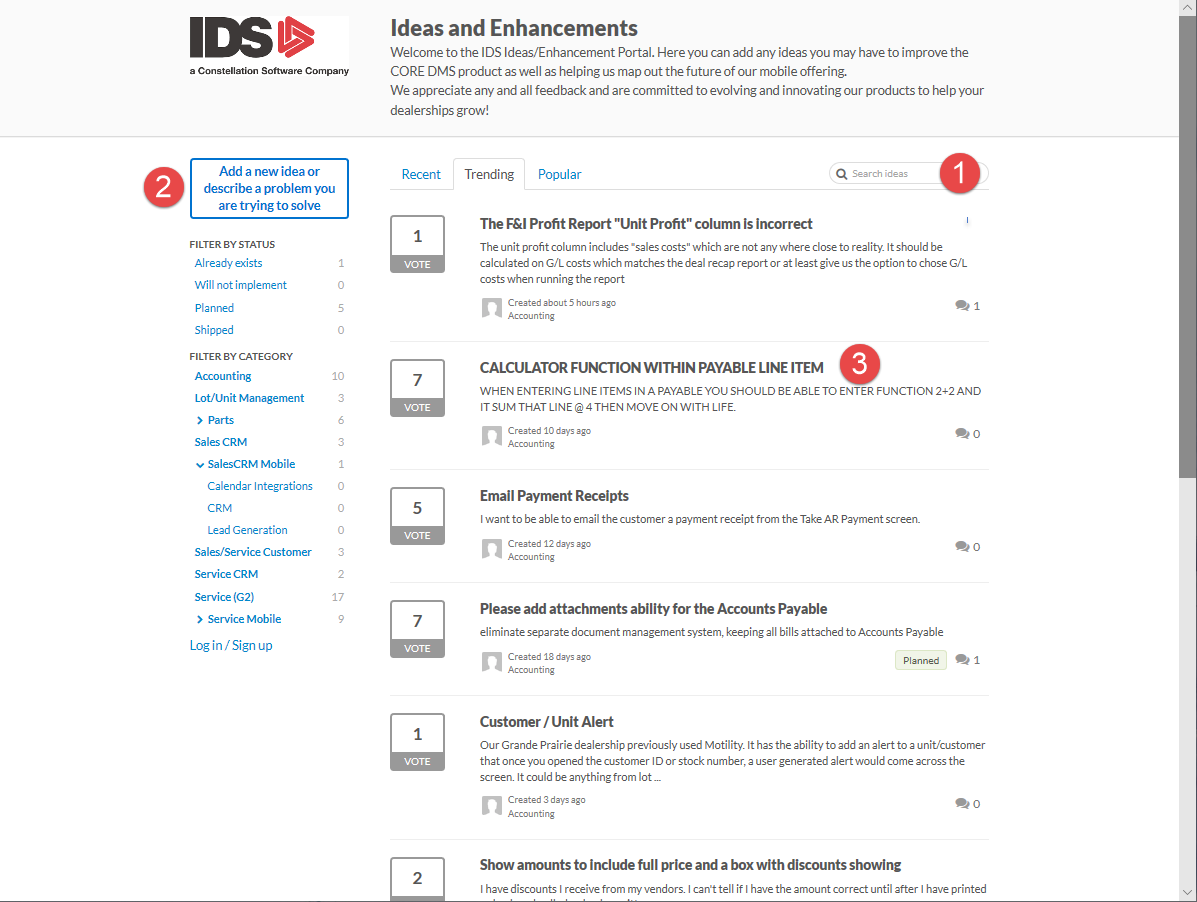 The ideas are reviewed as part of the major release planning process. This is the best way to ensure that your needs and wants are heard and acted upon. If your request fits within our product roadmap and is selected, you may be contacted by one of our product managers to discuss it further.