Understanding G2 User Security
PURPOSE: To help the user understand how security in G2 is set up. 
Astra Product: G2
Process
G2 Security is divided into 3 sections: User Security, Role Security and Sub-Routine Security.
Users are assigned predefined security settings called role security. Existing role settings can be changed or you can create your own security roles to suit your dealership. G2 Security also works in conjunction with module security levels thru subroutine security.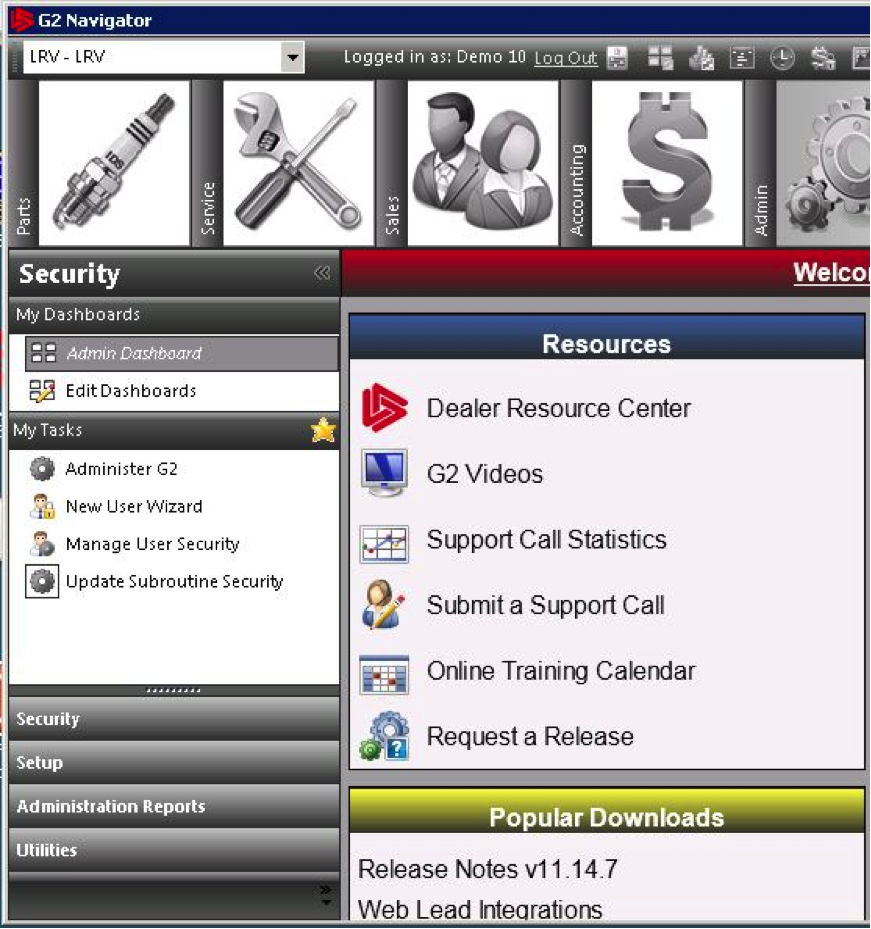 Role Security
Role security is divided into 2 sections, tasks and functions. Check the appropriate box on the Task side to have that task appear in the user's menu. Control the level of access for that task by checking the level of access for that task on the function side.
New roles can be created by clicking the New icon at the top left of the menu or by copying from an existing role and modifying it to better suit a user.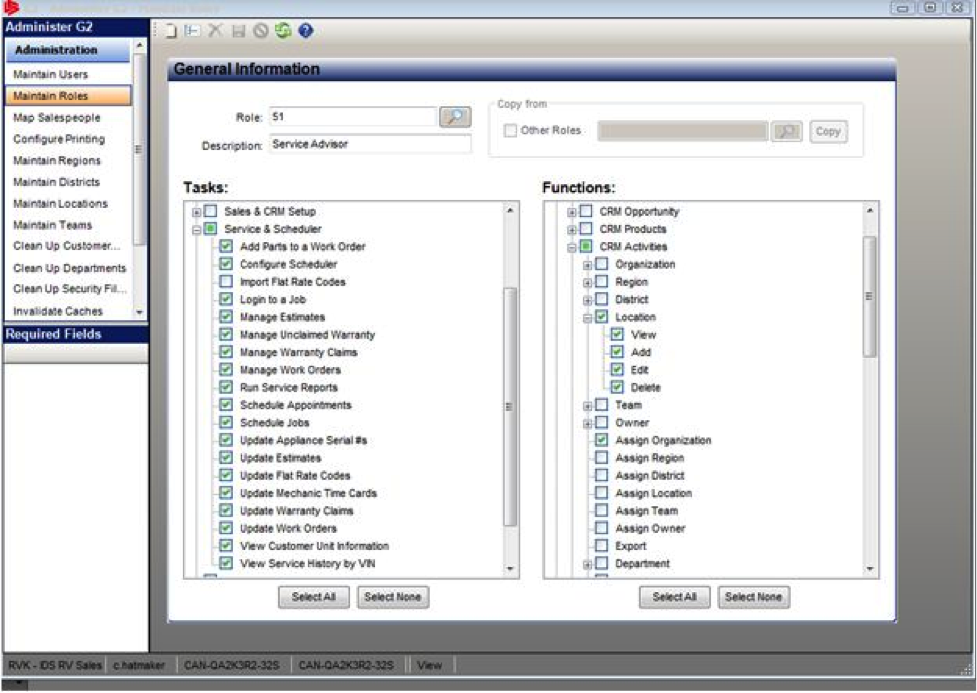 Subroutine Security 
Subroutine security works in conjunction with module security. The higher the number a user has, the higher the access.
If a user gets an insufficient security message, you can determine the subroutine security setting that is preventing access by having the user click on Help and then "Why Can't I". The required security setting and the security setting the user has will be shown.
The system administrator can then choose to lower the subroutine security in G2 Admin\Security\Update Subroutine Security or raise the user's security level in the New User Wizard\User tab\Update Module Security.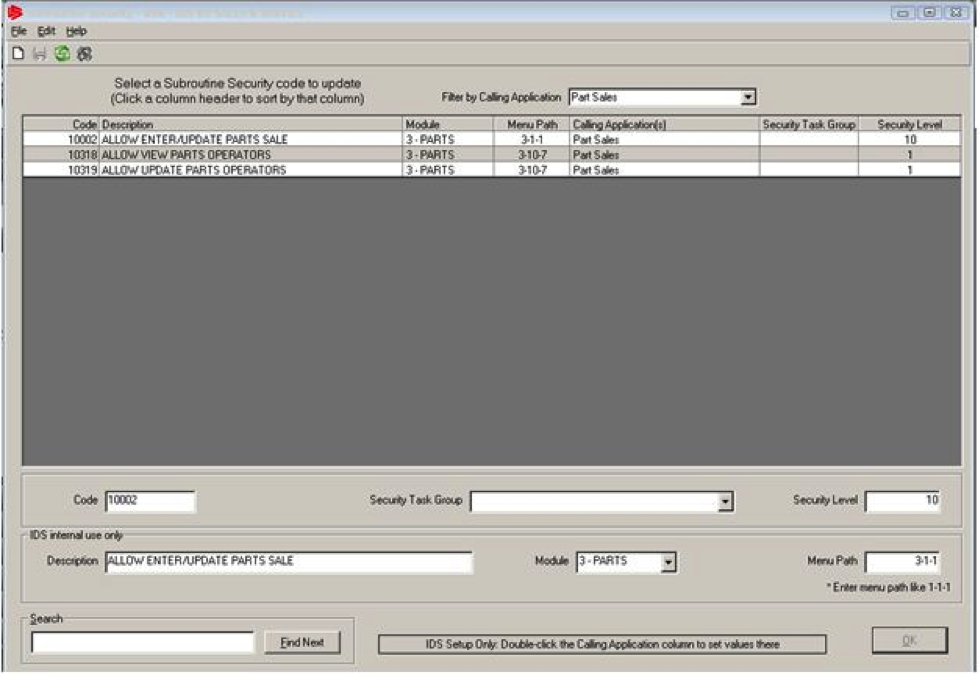 New G2 User
Users must be setup in the network's Active Directory first.
To setup a new G2 User click on the Admin Menu, click on New User Wizard. In the USER ID window enter the new user's user ID and answer yes to create a new user. A new user can also be created by clicking the Create New from Existing User button.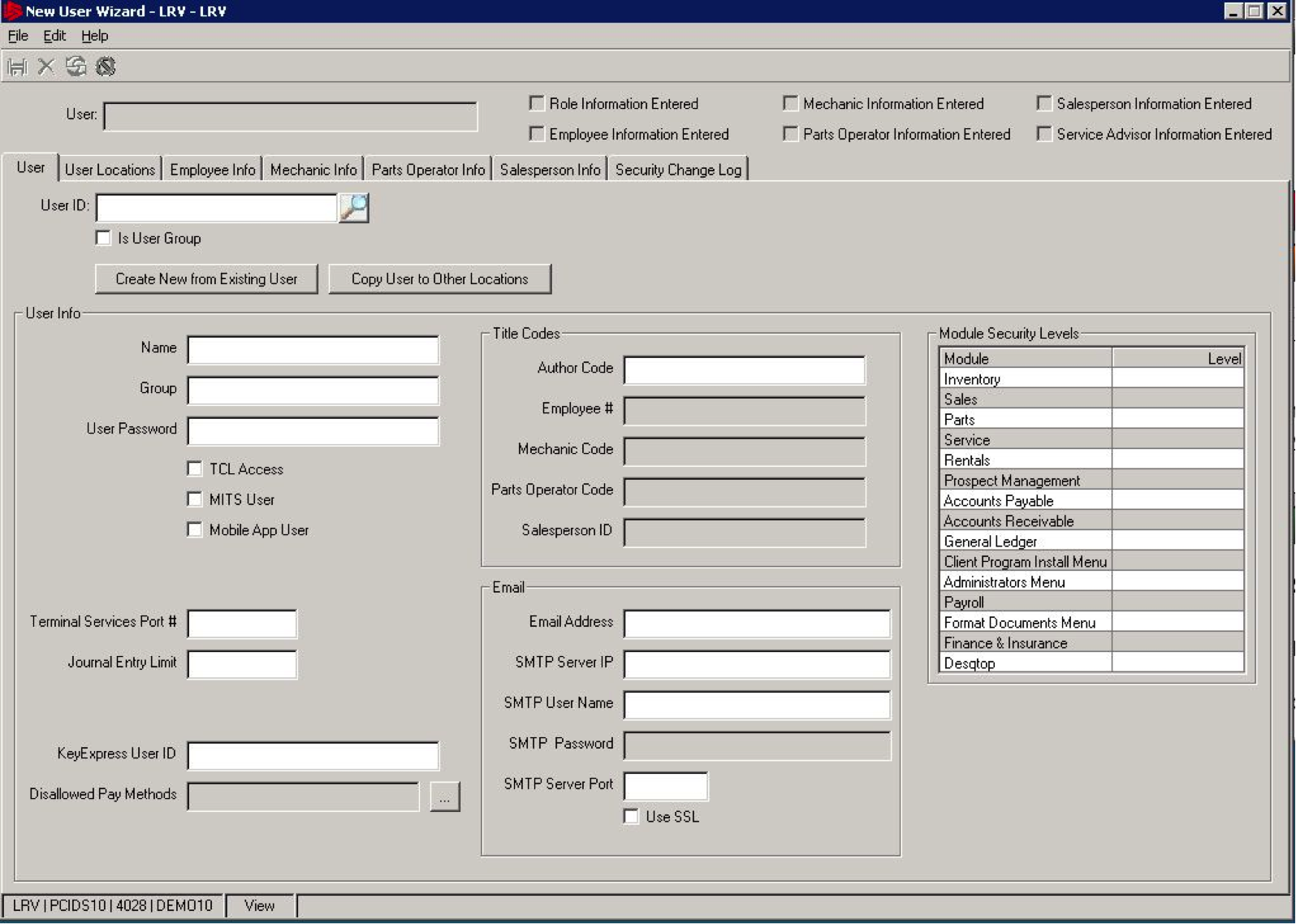 User Info tab
Enter information for the user's name, user password, TCL access, MIS user, etc. Enter email information. Update user's module security (Eliminates need to enter information in Astra 11.1.1)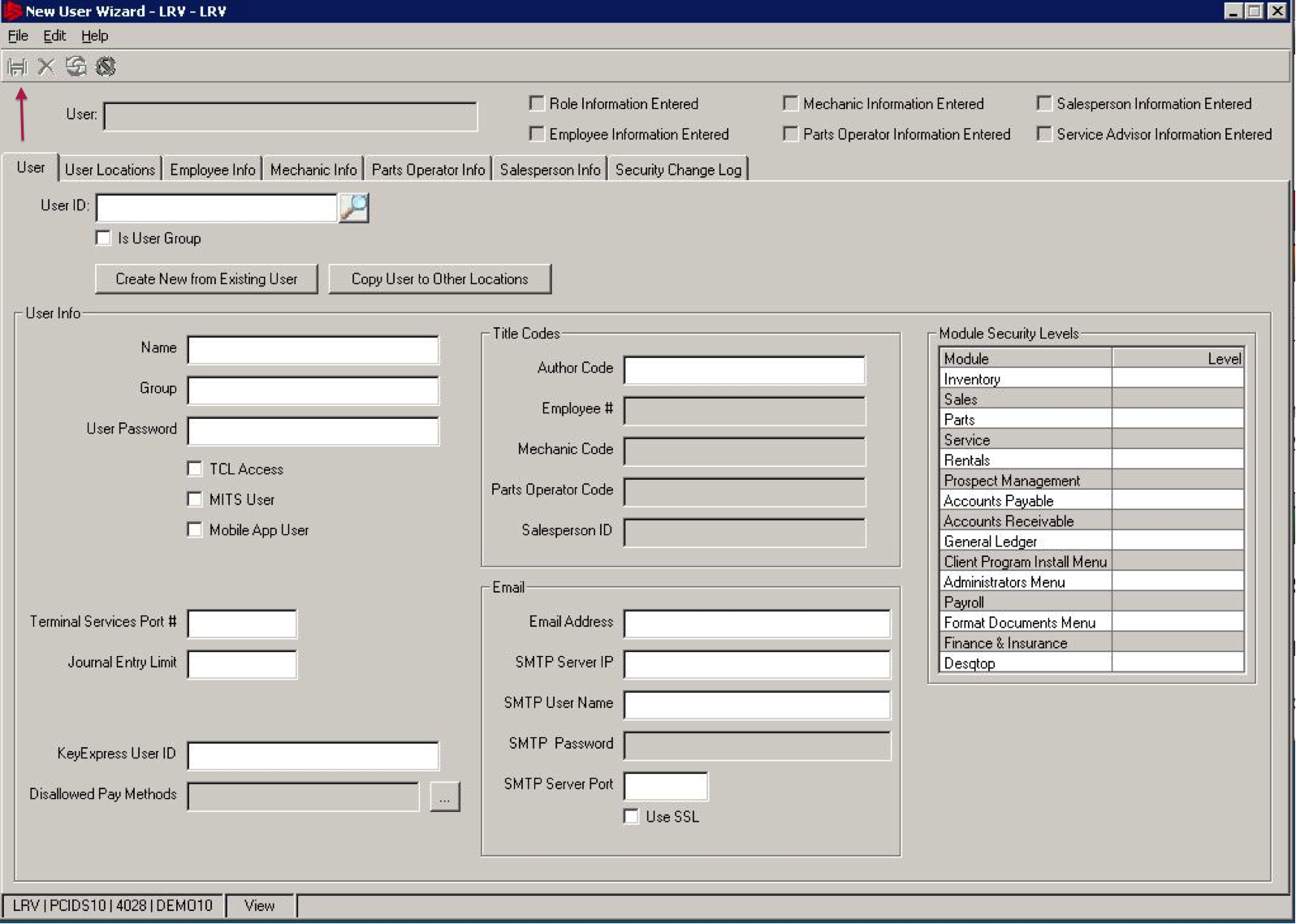 User Locations tab
One location must be set as the default. Check boxes to synchronize Outlook and/or Synchronize web leads (For CRM users). Assign role that best suits user's responsibilities.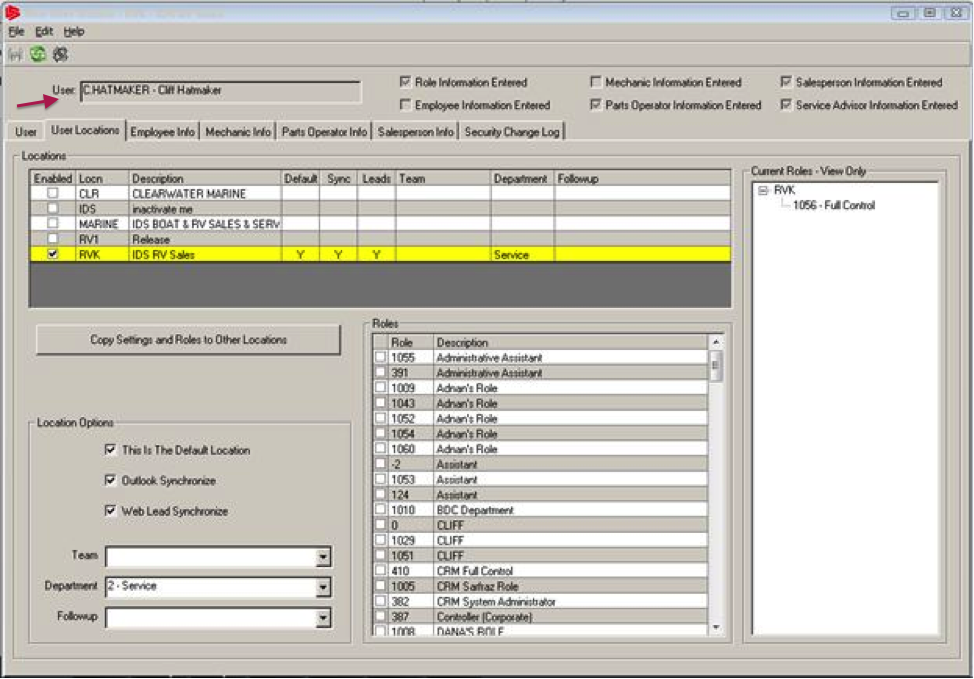 Employee Info tab
Setup employee information for the users that will utilize the time clock function in G2.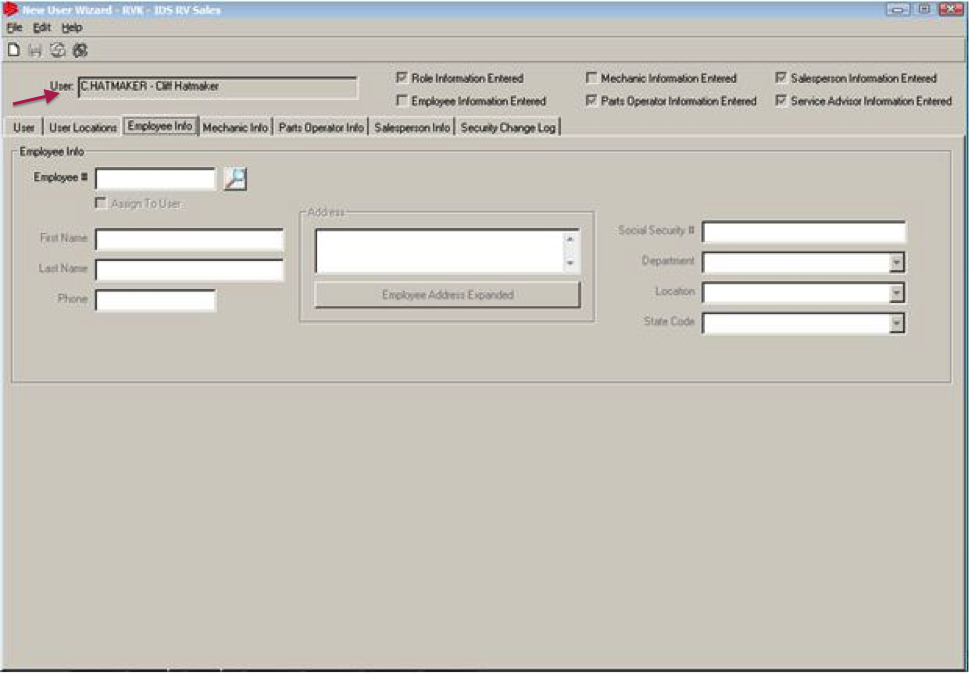 Mechanic Info tab
If applicable, setup mechanic details for users that will be using will have assigned jobs in Service and Scheduler.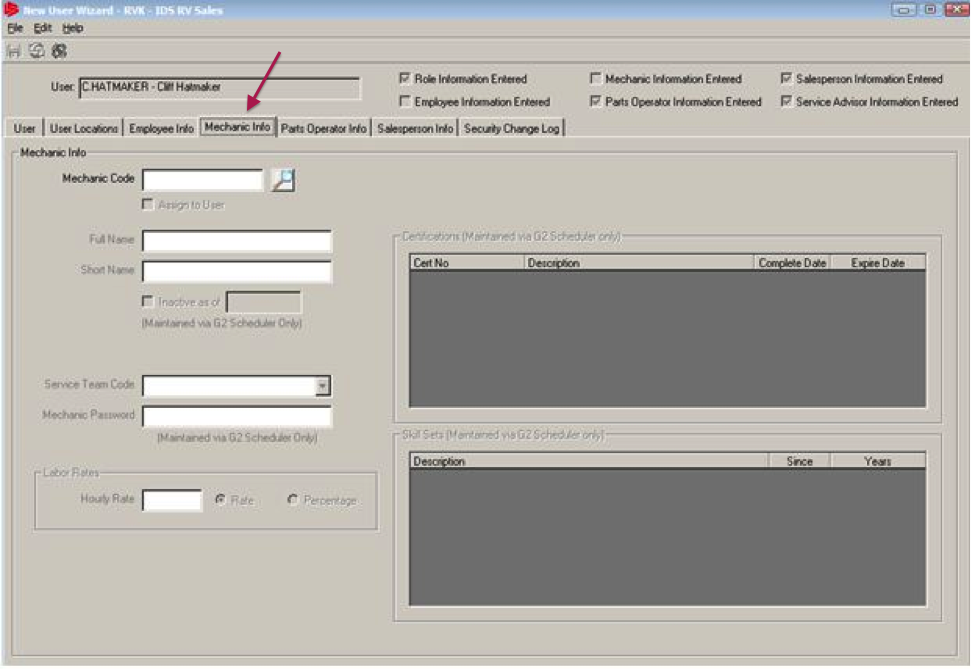 Parts Operator Info tab
If applicable, setup default Parts Operator Code for user that will sells parts and take over the counter payments.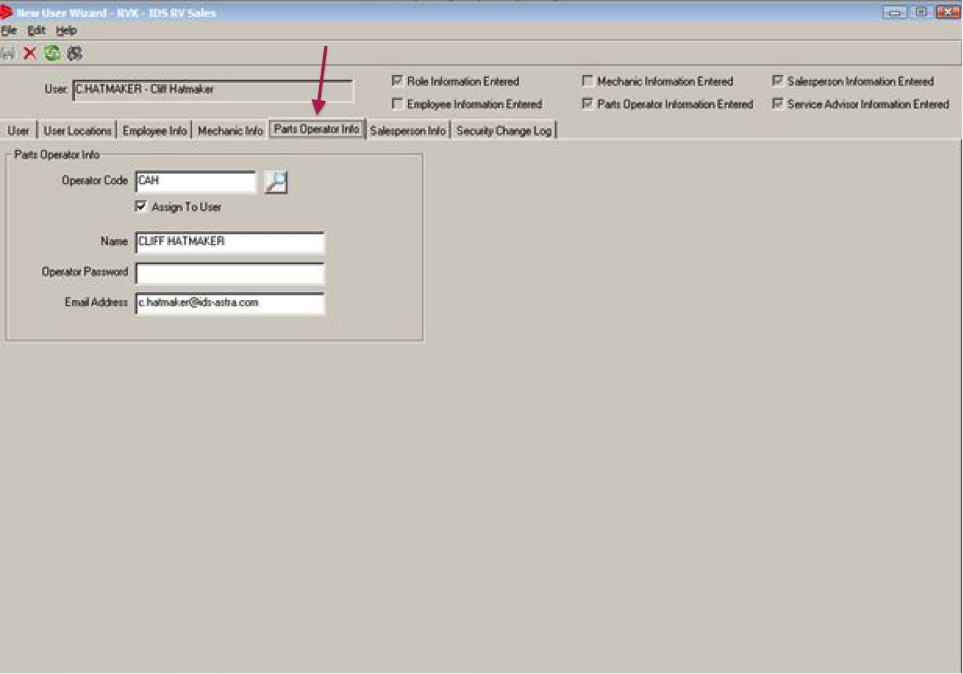 Salesperson Info tab
If applicable, setup Salesperson info for sales people or service advisors.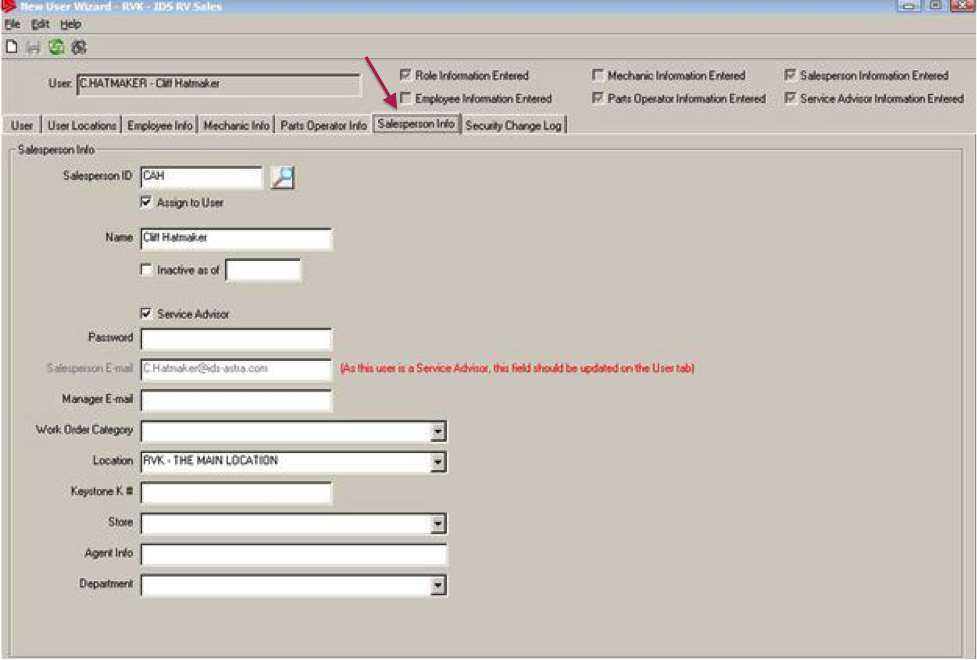 Security Change Log tab
This provides information as to changes made to the user's security settings.