Update Descriptions And Other Details On Sold Units
Unit Inventory
Able to update descriptions and other details on sold units.
Descriptions and other data which do not affect General Ledger transactions can now be modified or added on Sold Units in G2.
This enhancement only affects G2 Users.
To Update a Descriptive Field on a Sold Unit, users will need to sign into G2.
In G2 Sales> Unit Inventory> Update Sold Unit Descriptions, and a window titleds Inventory Description Fields appears.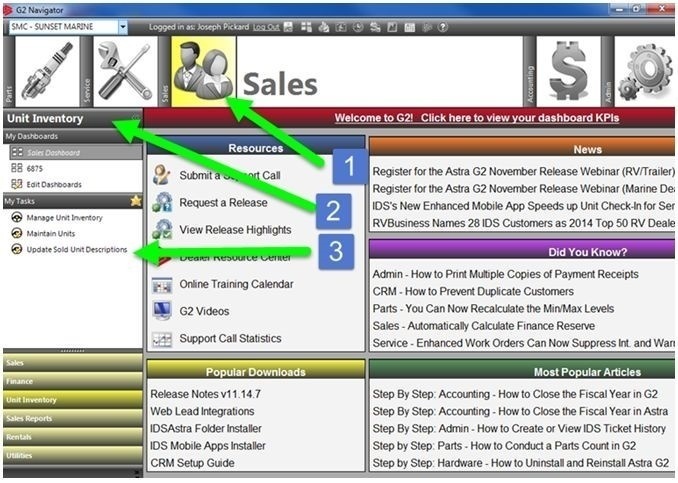 Now click on the Search icon and select a Unit with a Status of "FS" (Final Sale). This screen will allow the User to change data in certain fields which will not change a General Ledger transaction, an AR or AP entry, Sales Tax, and other fields that would causemajor changes.
This could be used, for example, to change some of the data on a Unit so new forms or documents could be printed without Cancelling the Sale first.