Webinar Archive: Astra G2 v11.14.04 for RV/Trailer
Watch the webinar recording below to find out what's new in IDS Astra G2 v11.14.04 April release for RV and Trailer dealers.
Service Mobile App
If you're interested in the new Service App, please reach out to Ajay Thakur at 1-800-962-7872 x143 or a.thakur@ids-astra.com for more information.
Got Ideas?
IDS welcomes customer participation and greatly appreciates suggestions and feedback.  Please contact Product Management at (800) 962-7872 x185 to submit an enhancement request.
Request an Upgrade


Request Astra G2 v11.14.04 Release Upgrade (DRC login with admin permissions required)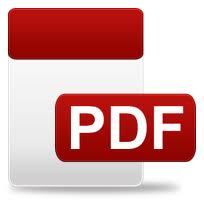 Download Astra G2 v11.14.04 Release Notes (DRC login is required)
Questions & Answers
Q:  We are experiencing issues with the upgrade (differences between locations).
A: Please contact Customer Support and our Deployment Team will reach out to you (if they haven't already).
Q: Is the Keystone Warranty integration fully functional with this release?
A: The April release allows for the use of generic part numbers when submitting claims.  The July release will allow for the submission of multiple claims on the same work order at different times (currently all claims have to be submitted simultaneously).
Q: Will we be able to create work orders on a mobile device?
A: The October release will allow for work order creation, for example, at time of unit check-in the Service Advisor can walk around the unit with the customer and capture "customer says" comments and obtain an electronic signature.
Q: We are having difficulties printing and re-printing invoices.
A: The assumption is that this refers to Parts Invoices but we need to confirm. Please contact Customer Support (if someone has not already reached out to you).
Q: Can you see warranty dates and extended service contract details if a work order is not created during the sales process?  Will this information be available for any work order associated with this sale or only the PDI?
A: The Owned Units does allow for manual entry of EXTW Co, Policy # & Expiration date, or the information will be auto-populated from the deal. Future work orders for that unit for that customer will see the information if it exists in the Owned Unit.
Q: We would like to split billing on a job.  This was available in Astra but not in G2.
A: This was deliberately disabled in G2 as it proved problematic with calculations and printing of taxes, deductibles, warranty, etc.  It is recommended that the job be physically split (right-click and move labor lines). However, we will consider re-introducing this capability if the demand increases.  Please contact Customer Support to submit an enhancement request.
Q: Will Document Management enforce role security?
A: Yes. Future release will only allow users to view documents associated with work orders, deals, etc. they have access to.  For example:  If they can't view a work order then they can't view attachments for that work order.