Monthly Check List for Owners and General Managers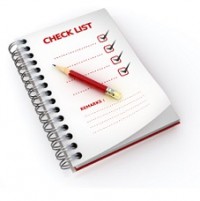 Through the years of managing a dealership, I compiled a list of items to perform each week that I thought you might find useful. The list would then be strategically placed on my calendar.
This list is in no way complete and your own specific requirements may alter it.
Week 1:
Review Sales Monthly goals with Sales Managers/Sales people
Review Parts and Accessory sales goals with Manager
Review Service Sales goals with Manager
Review AR with Accounting and Warranty AR, Retail Repair Orders
Outstanding Warranty claimed /not claimed – no unclaimed over 10 days
Electronic leads distribution and follow-up
Cash Report – anticipated cash flow, current cash, and upcoming major expenses, Contracts in Transit, Floor plan Payments
Week 2:
Biweekly Managers Meeting
Outstanding Warranty claimed /not claimed – no unclaimed over 10 days
Obsolete parts Review
Accessory Store Inventory review -New items for Accessory store
Monthly, Quarterly financial review
Dealership owned Service Tools inspection – Air Compressor
Electronic leads distribution and follow-up
Cash Report – anticipated cash flow, current cash, and upcoming major expenses, Contracts in Transit, Floor plan Payments
Marketing plan update and follow-through
Strategic Business operation planning
Week 3:
Outstanding Warranty claimed /not claimed – no unclaimed over 10 days
Contracts in Transit
Sales Inventory Review
Set Sales Monthly goals with Sales Managers/Sales people
Set Parts and Accessory sales goals with Manager
Set Service Sales goals with Manager
Electronic leads distribution and follow-up
Cash Report – anticipated cash flow, current cash, upcoming major expenses, Contracts in Transit, Floor plan Payments
Week 4:
Biweekly Managers Meeting
Outstanding Warranty claimed /not claimed – no unclaimed over 10 days
Contracts in Transit
Strategic Market planning
Electronic leads distribution and follow-up
Lost sales – Sales Department
Lost sales – Accessory Store / Service
Cash Report – anticipated cash flow, current cash, upcoming major expenses, Contracts in Transit, Floor plan Payments
Company Vehicle inspection
Daily: 
Recent Customer delivery follow-up call
Recent Service Customer follow-up call
Daily walk around – Sales Lot, Service Bays, Warehouse, Showroom, Offices, Washrooms, break area, closets and utility rooms – choose 2 daily
Check Facebook, Twitter, LinkedIn, website, other social marketing accounts.
Daily Service Meeting – 10 minutes be sure to review goal progress
Daily Sales Meeting– 10 minutes be sure to review goal progress
Daily Office Meeting– 10 minutes be sure to review goal progress
Find someone in dealership that has gone above and beyond and recognize them, pat on the back, thank you, etc.  Not a big production, usually done during walk around
10 minutes of contemplation – no interruptions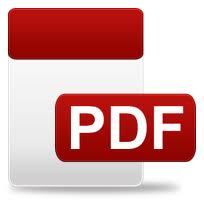 Get this check list in a PDF document: