Interview with RV General Store on Their Booming Expansion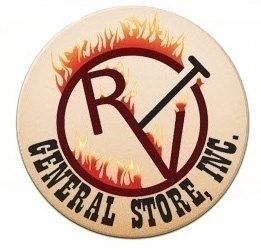 Darrin Abel, General Manager of RV General Store, located in Norman and Oklahoma City, OK, and his team are benefiting from huge recent success.  With a strong employee base, making smart business decisions, and being based in a location that experienced less of a struggle during the recession, RV General Store was able to expand to a second location and experience a whopping 400%+ growth! 
With that kind of growth, Darrin and his team are now making the decision to merge the dealerships into one 20-acre property that will provide for even bigger opportunities.  And with the help of IDS as its dealer management system, Darrin, a former IDS employee, and his staff are looking forward to using the software to its full capacity.
IDS: Tell me a little bit about RV General Store.  How did the business come about and how did you get involved?
Darrin: "RV General Store was founded in 1982 and was purchased in 1998 by current owner Barry Bender.  I joined the company in April of 2009 and was joined by fellow General Manager, Brian Yarnell, in October of that same year."
IDS: You've experienced an astonishing growth over the last couple of years.  Can you share what factors have contributed to that kind of success?  
Darrin: "Several factors have contributed to our growth.  First, we began hiring the right people who have helped to get us to where we wanted to go.  Second, we began implementing industry best practices and processes which included implementing IDS and partnering with the right lenders, manufacturers, and insurers.  Third is being located in the heart of oil country.  Being in Oklahoma helped insulate us from some, but not all, of the economic hardships that hit the industry nationally during the great recession.  Finally, our business really began to explode when we opened our second location in southwest Oklahoma City."
IDS:  It sounds like you have some exciting things going on with the purchase of a new property location.  What kind of impact do you think it will have on your store locations?
Darrin:  "After operating as a two-location dealership for the past four years, we have once again outgrown the space we have.  So earlier this year, we purchased approximately 20 acres in the town of Newcastle, OK, which is only four miles directly south of our Oklahoma City location, on Interstate 44.  The property has interstate frontage and is adjacent to the local Wal-Mart Supercenter.
Once the new facility is opened, we will close the existing two locations.  We currently lease the Oklahoma City location and Barry already owns the Norman property, so he will keep that as an income property."
IDS: You mentioned implementing IDS contributed to your growth and your situation is unique in that you previously worked for IDS.  How has it helped you in using the Astra system to manage your business?
Darrin:  "The time I spent at IDS was most valuable to me in the relationships I built while I was there.  I remain close with so many people there, particularly Kimberly Schultz, Kurt Vajgrt, Grant Farrer, Matt Barth, Brian Froeschner, Sean Raynor and so many others.  It means a lot to be able to pick up the phone and speak directly with someone I already know well and have spent time traveling and working with.
It was also extremely helpful in my current position because as a representative of IDS, I was in more than a hundred different dealerships and got to work with so many of the top dealers in the industry.  I can run into dealers at an open house, or Vegas or Louisville and they remember me from when I was in their store with IDS.  They remember how I was able to improve their finance department efficiency and profitability.
Many of the things we do today at RV General Store are things I learned while working with these other dealers while with IDS.  That is experience that money can't buy."
IDS: When did you implement IDS into your business?
Darrin: "We began on the SMS system in July of 2009 when we only had five or six users.  However, in early 2013, we converted to our own server and are now running the full IDS platform."
IDS: What features do you like best about IDS?  
Darrin: "Every employee will have a different favorite, but I think we can all agree that the information we can extract from our system is the most important.  My personal favorite is a custom MITS report that Mike Wilson helped me create out of an Excel spreadsheet that I made.  This is a sales/finance report that automatically tracks the front-end and back-end profit on every unit we deliver.  With it being in MITS, I can sort the information in numerous different ways depending on what I am looking for.  If I want to know what our finance and service contract penetration is on only Sprinter travel trailers or Columbus fifth wheels, I can get to that quickly."
IDS: In what ways has business improved since using IDS?  
Darrin: "When I joined RV General Store in 2009, there really was no DMS.  There was an older, un-supported system that wasn't functional and the accounting was done on QuickBooks.  The IDS DMS has simplified our work flow, which has made us more efficient.  The IDS DMS is not a system we are going to outgrow.  It is a system that grows with us."
IDS: In what ways have you saved time or money since implementing IDS?  
Darrin: "One of the biggest benefits of opening a new, state-of-the-art dealership built exactly the way we want it, is we will finally be in position to fully implement 100% of the IDS system.  Our current infrastructure only allows us to effectively utilize just parts of the system.  The new location is being built to optimize efficiency in areas like parts inventory control, service scheduling, and other areas of fixed operations.  I take comfort in knowing that the IDS system is already in place and ready for us to utilize it to its full capacity." 
IDS: Do you have any advice for dealerships looking to implement a DMS into their business? 
Darrin: "I'm pushing 20 years in the RV industry.  I have the unique perspective as someone who began his career in dealerships, then spent time with a DMS provider, and am now back in a dealership, but this time as a partner and investor.  There is no perfect solution for every individual dealership.  Even if you partner with the company who has been at it the longest, there will be some times of frustration.  Be patient, communicate, and make sure you are asking the right questions so you will know if you are getting the right answers. 
IDS has come a long, long way from its original mentor system days.  I was part of the team that designed, developed and implemented IDS's first Windows-driven program, the FIpoint F&I Menu system.  Since then, they have continued to be innovators in bringing much needed modern solutions to the RV and marine dealer body.  I am proud to know that I was part of the beginning of these innovations and there is really no other company I ever considered partnering with as a dealer."