Support Analyst Erin Green Receives Degree with Help from IDS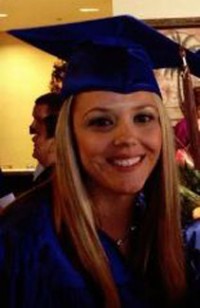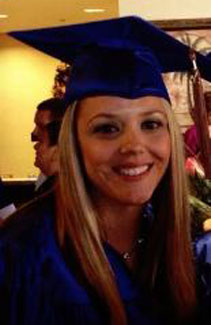 IDS employee, Erin Green, has extra reason to celebrate during this holiday season.  Green recently graduated from St. Petersburg College on December 15th with a Bachelor's Degree in Business Administration and a minor in Accounting.  What makes this achievement extra special is that Green has been able to receive her degree while working full-time as an accounting support analyst for IDS, a division of Constellation Dealership Software.
"Honestly, I'm still trying to take it all in," said Green.  "It's still very surreal that I do not have to go home and do homework tonight."
Green received her Associate's Degree in 2008.  Around the same time she experienced some changes in her life and was a single parent to her then 4-year-old son.  In 2009, she decided to go back to school with the help of Constellation's tuition reimbursement program.
"IDS was a huge help," states Green.  "The company allowed me to complete my Bachelor's degree without having to take out student loans.  My work experience at IDS has also given me a lot of knowledge to help me with my courses.  Usually it's the other way around because education usually helps with your career.  But for me it's been the opposite.  My career has helped me further my education."
Green learned some very important lessons in time management having to work full-time while also balancing a full course load and motherhood.  But through it all she reached her goal and even graduated, alongside her husband, with honors.
"I received a high enough GPA to receive honor cords at graduation," adds Green.  "Although the best part about my graduation day was standing next to my husband, who graduated with me, and looking out into the packed auditorium and seeing my now 8-year-old son smiling and waving at me and knowing he was proud of me."
"I was very dedicated to being a mother, my obligations as a student and helping IDS customers," said Green. "I worked really hard to make sure I gave each as much of my time as necessary. Needless to say, I'm now an excellent multi-tasker."
When asked if she has any advice for others looking to continue their education while working full-time, Green states, "With some time management, family and friends to support you and patience, it is possible.  The feeling of accomplishment and knowing you can inspire others is worth a few years of added stress."
The IDS family congratulates Erin Green on her outstanding achievement!