Webinar: How to Accelerate Customer Communications & Track Tasks More Efficiently with IDS ServiceCRM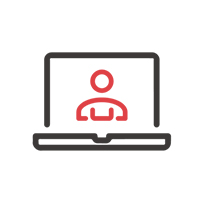 Is your service department running as efficiently as it could be?
No matter how hard your team works, things don't always go according to the plan. Every dealership has bottlenecks that slow their service department down…which can lead to wasted time, customer expectations not being met, and service writers and technicians being burnt out.
That's where IDS Service360 comes in.
Aſter working with hundreds of dealership owners, IDS has designed a complete suite of tools to streamline service department processes and give you a 360-degree view of the work being done—so you can run a more efficient service department.
In this webinar, Chris Buzny, Product Manager at IDS, will discuss Service360 and its first go-to-market tool – ServiceCRM.
You will learn:
How to streamline communications between your service team and customers to better manage their expectations
How to manage tasks and issues keep work flowing smoothly by automating event-based tasks
How to stay on top of the repair event cycle for each work order, so your team can consistently meet deadlines
What other game-changing tools are in store with Service360
When: Thursday, May 20th at 12 pm EST
Duration: 1 hour
Expert Presenter: Chris Buzny, Product Manager at IDS